Last August a 6.0-magnitude earthquake struck the Napa Valley in California, creating considerable damage to many buildings, including the Napa County Courthouse. Without that damage though, construction crews would not have been brought on to make repairs during which time they found a time capsule.
The contents of the time capsule, which was hidden in a banister at the courthouse in 1979, were unveiled at an event this week. Georgene Larsen, who was among the staff members at the courthouse who put together the time capsule 36 years ago, told the Napa Valley Register "it was our way of locking a piece of history into the building." She just never thought she'd be around to see it opened again.
Documents, including letters and articles from that time, a phone book, matchbooks and a bottle of Christian Brother's wine were on display in a glass case outside the courthouse Wednesday. Also inside were two bullets.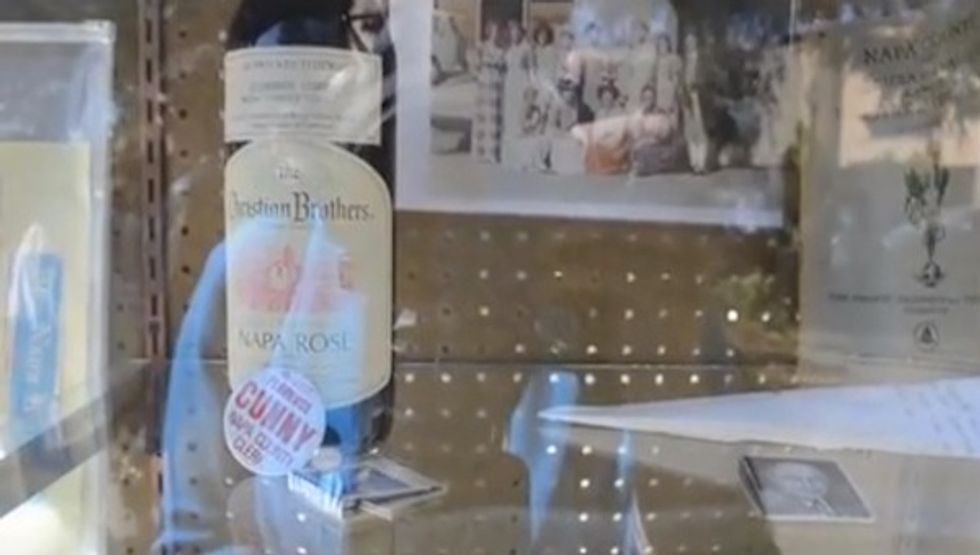 Image source: YouTube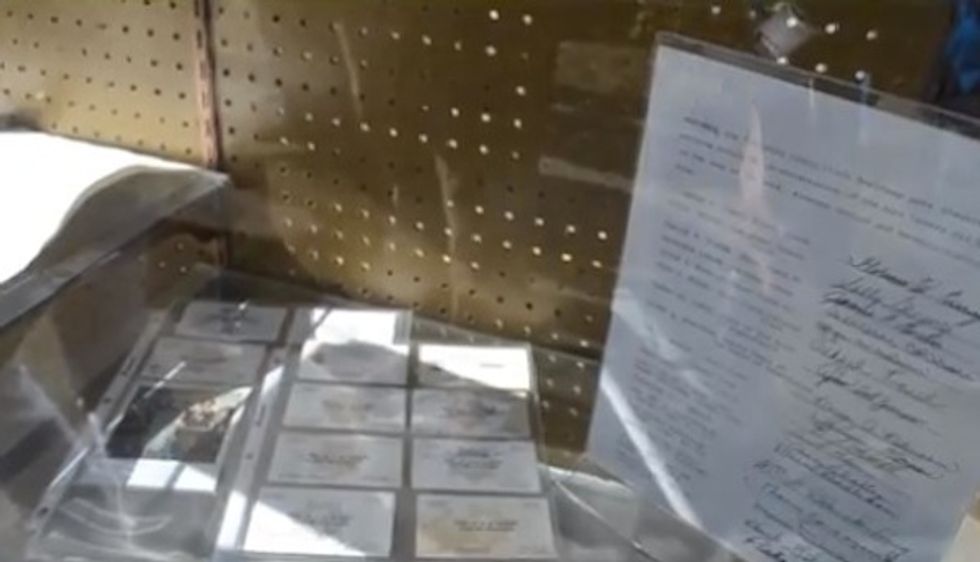 Image source: YouTube
Paleo of the Future talked to John Thill with the Napa County Library who said he thinks the ammunition "came from one or more of the bailiffs working at the courthouse."
"I'm not sure what their motivation was," he said.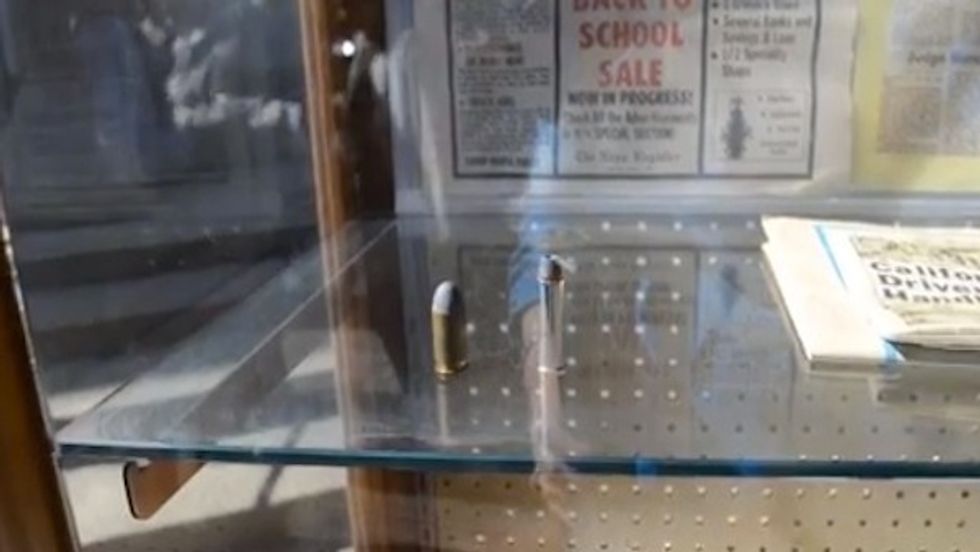 Image source: YouTube
Watch this video from the county showing the ceremonial display of the items:
As for the wine, Thill informed Paleo of the Future that other wine experts told him the bottle would likely taste like vinegar at this point.
"It's certainly not a high-end bottle," Thill said, noting that the vintage comes from around the time when Napa wine was just starting up.
Diane Dillon with the county's Board of Supervisors told the Napa Valley Register they plan to create a new time capsule  when the Historic Courthouse reopens.