Glenn Beck said Friday that if the charges of corruption at the Clinton Foundation are not thoroughly investigated, it will have a dire impact on the integrity of America's leadership.
President Barack Obama has hinted that he will return to community organizing after his term ends, which Beck said will open the door to a world of "money and Chicago corruption." If Democratic presidential candidate Hillary Clinton becomes the next president, Beck added, "it will make our presidents into the biggest crime rings in the world."
"I mean, we're going down the road of [Russian President Vladimir] Putin," he remarked.
"This is a charity unlike any other charity," Peter Schweizer, author of "Clinton Cash: The Untold Story of How and Why Foreign Governments and Businesses Helped Make Bill and Hillary Rich," agreed. "There are four members of the board of trustees of this charity who have either been charged or convicted of financial crimes. I mean, can you say that about the Red Cross or Salvation Army?"
Schweizer said the charges against Clinton board members include bribery, impeding FBI investigations and fraud.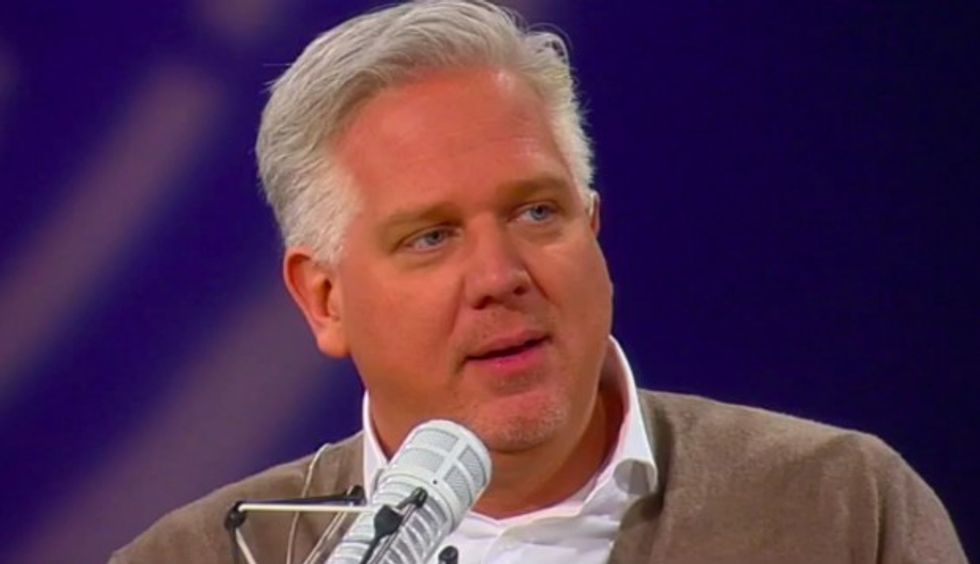 Glenn Beck speaks on his radio program April 30, 2015. (Photo: TheBlaze TV)
"Glenn, you make a great point," Schweizer continued. "Even if you don't want to look at the Clintons or 2016, this will become the model in the future if it's not dealt with. I mean, why not? If you're the speaker of the House in the future, why not set up a private family foundation and take foreign money?"
"Has anybody with guts in Washington contacted you and said, 'I want to talk to you?'" Beck asked.
"There's congressional committees with subpoena power that are looking into this," Schweizer responded. "You have members of Congress that are proposing, you know, that the IRS look into this. Look, at the end of the day it's going to take somebody with a lot of courage because we know how aggressive this political machine operates. They're very powerful. They take no prisoners."
"Do you think they're more powerful than the Obama machine?" Beck said. "Because the Obama machine is, quite frankly, frightening."
"I think the Clinton machine is more broad-based," Schweizer responded. "I think the Obama machine is more isolated; it's based out of Chicago. The Clintons have a global machine."
[mlbvideo content_id=116250983]
The full episode of The Glenn Beck Program, along with many other live-streaming shows and thousands of hours of on-demand content, is available on just about any digital device. Click here to watch every Glenn Beck episode from the past 30 days for just $1!