UPDATE Wednesday, May 20: The Hampshire County school board voted Monday to suspend the teacher without pay for the rest of the school year, the Hampshire Review reported.
–
A West Virginia high school teacher who showed "50 Shades of Grey" in class claims not to have known what the sexually charged film is about.
The Charleston Daily Mail reported that students at Hampshire County High School convinced their teacher to show them the R-rated blockbuster as a reward for their good work.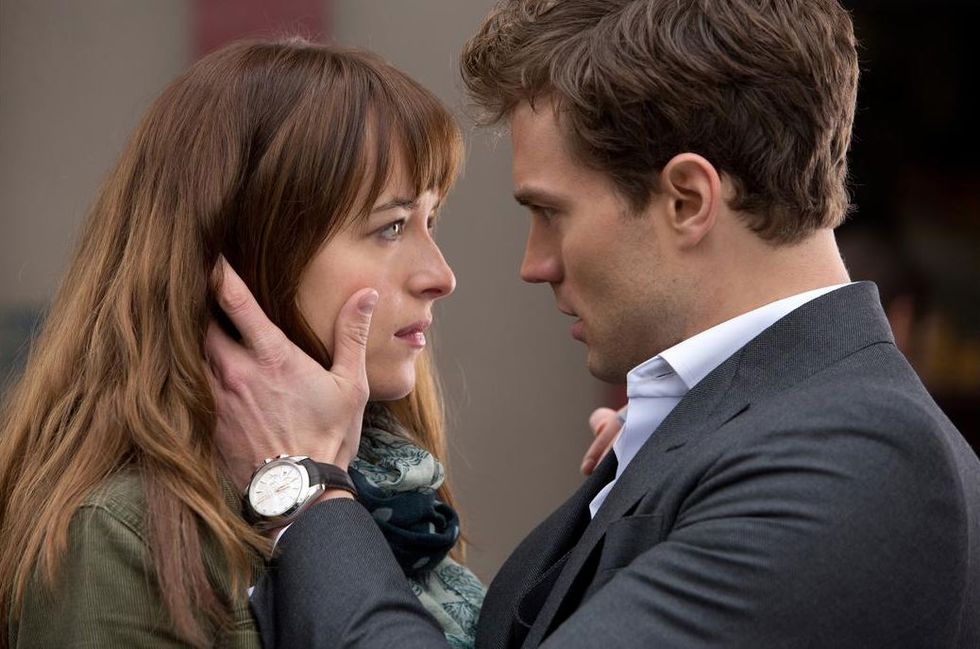 In this image released by Universal Pictures and Focus Features, Dakota Johnson, left, and Jamie Dornan appear in a scene from the film, "Fifty Shades of Grey." (AP Photo/Universal Pictures and Focus Features)
The film wasn't on the screen for long.
"Fortunately, an assistant principal walked by and saw what they were doing," principal Jeff Woofter told the Charleston Daily Mail. "They got there 10 minutes after it started and shut it down."
Woofter didn't say what, if any, disciplinary action the school might take against the teacher, who was not identified. School policy doesn't allow students to watch movies during class, regardless of rating.
"I will say it was an extreme lack of judgment from an otherwise very capable teacher. The teacher didn't do a background check on the movie or even ask about it," Woofter said.
"Fifty Shades," the first film based on the erotic book trilogy, opened in U.S. theaters Valentine's Day and has raked in more than $600 million in sales. It was released on DVD and Blu-Ray Disc May 8.
On February 10, TheWrap published a compilation of the 10 states that were the "most excited" for the film's release, based on Facebook data tabulating "likes," shares, comments and status updates referencing the movie.
The No. 1 state on the list was West Virginia.
(H/T: Charleston Daily Mail)
—
Follow Jon Street (@JonStreet) on Twitter