A San Diego police officer was shot in the torso Sunday morning near a hospital complex, KNSD-TV reported.
She is expected to survive, San Diego police said, and one suspect has been shot and killed.
The shooting started with a high-speed pursuit when a speeding silver Jeep refused to pull over, KNSD reported, prompting police to give chase.
After the female officer was shot near the hospital complex off Highway 163, two other officers shot the suspect, who was declared dead at the scene, police said.
Lt. Mike Hastings said police body cam footage of the incident may be forthcoming.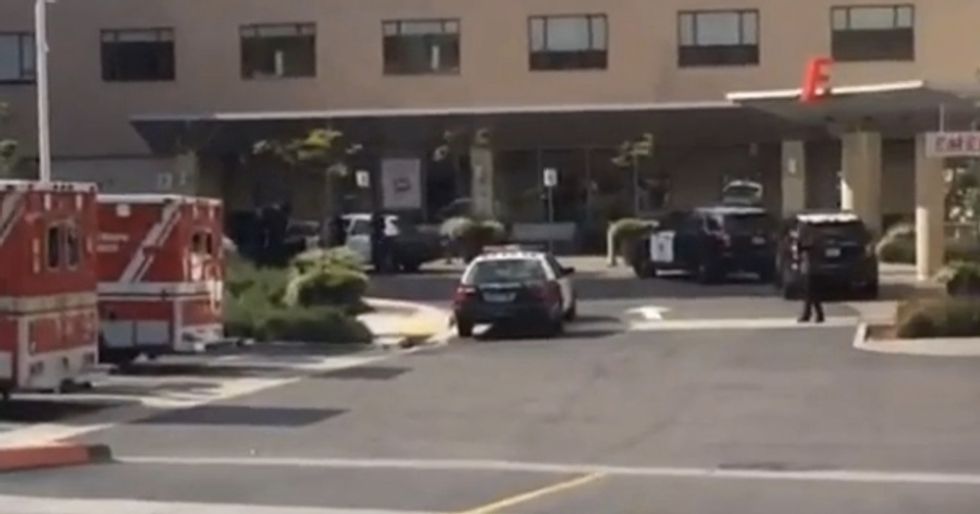 Image via KNSD-TV
Sharp Hospital and Sharp Mary Birch Hospital were placed on lockdown, but the lockdown has since been lifted, KNSD reported.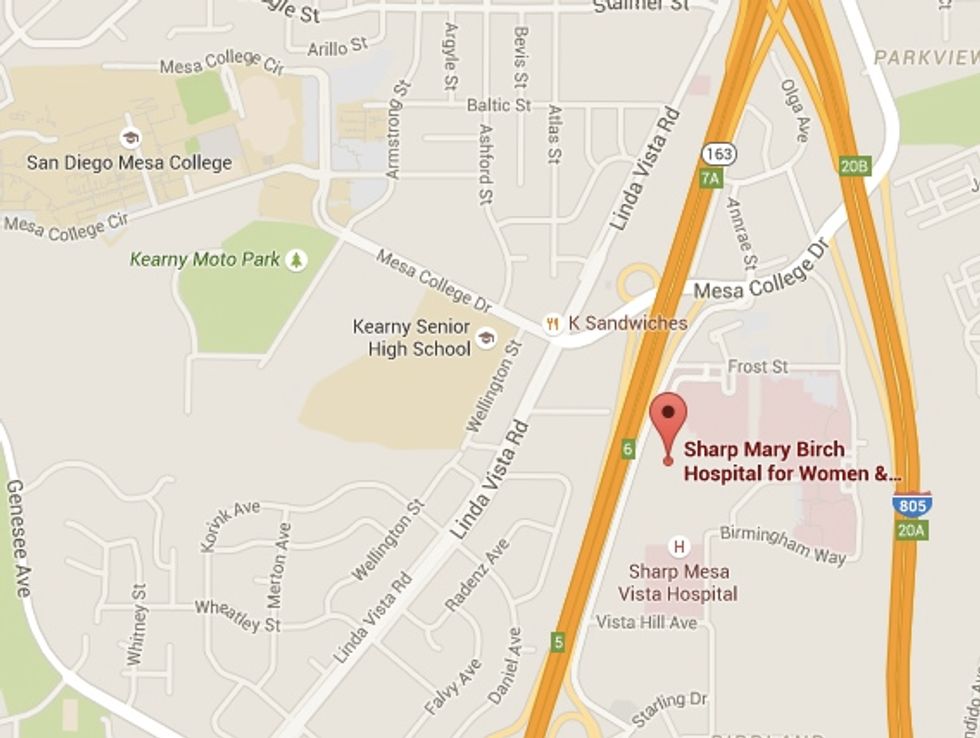 Image via Google Maps
Initial reports indicated the female officer had been shot in the neck; she was actually hit in the upper torso, police said.
This story has been updated.
—
Follow Zach Noble (@thezachnoble) on Twitter