(TheBlaze/AP) — A close friend of the engineer in Philadelphia's deadly Amtrak train derailment last week said news that something might have struck Brandon Bostian's train windshield just before the crash "is verification this was not his fault."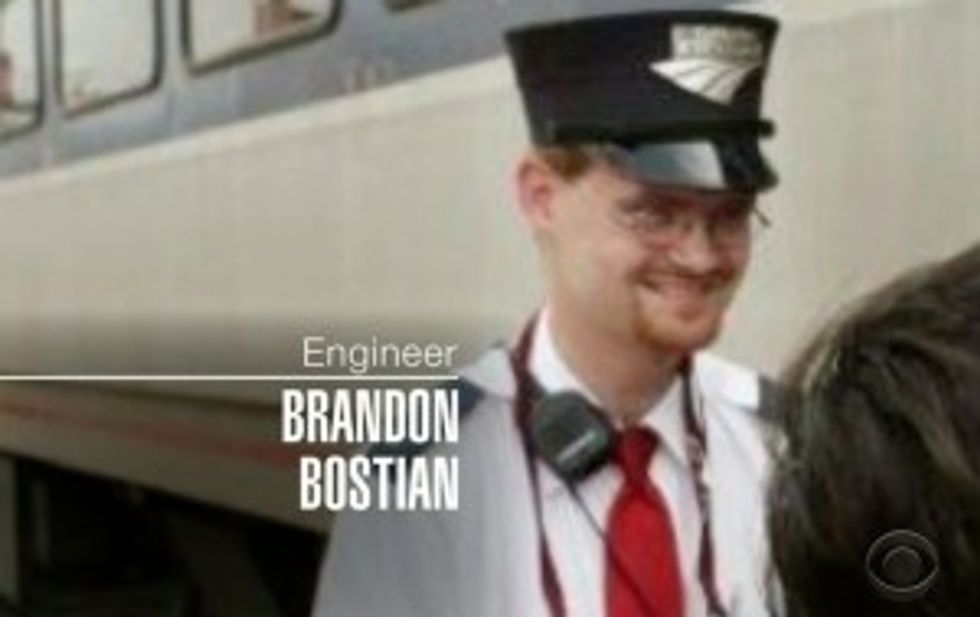 Photo: CBS
James Weir of Burlison, Tennessee, insisted in a telephone interview with The Associated Press on Sunday that Bostian is extremely safety conscious.
"He's the one you'd want to be your engineer," Weir said. "There's none safer."
Weir said he and his wife plan to go to Philadelphia sometime this week to visit Bostian, who Weir said is "like a brother to me."
Bostian was among some 200 people injured in the crash; eight people were killed. Investigators are looking into the train's speed of 106 mph in a 50-mph zone before it derailed. They also are investigating the cracked windshield and whether the blow somehow figured into the accident.
Amtrak announced that it will restore full operations along the busy Northeast Corridor early Monday morning.
Amtrak president Joseph Boardman said in a statement Sunday that repairs were made with passenger safety in mind and "complete compliance" with the directives of federal regulators.
The Federal Railroad Administration on Saturday ordered Amtrak to expand use of a speed-control system long in effect for southbound trains near the crash site to northbound trains. The company was also ordered to look at all curves on the Northeast Corridor for safety and increase speed limit signs.
—
Follow Dave Urbanski (@DaveVUrbanski) on Twitter