Court documents obtained by news website Monday night reveal that approximately 55,000 pages of Hillary Clinton emails won't be released by the State Department to the public in the near future.
According to court documents obtained by Vice News in connection with a Freedom of Information Act lawsuit, the agency doesn't intend to release the electronic communications to the public until January 15, 2016.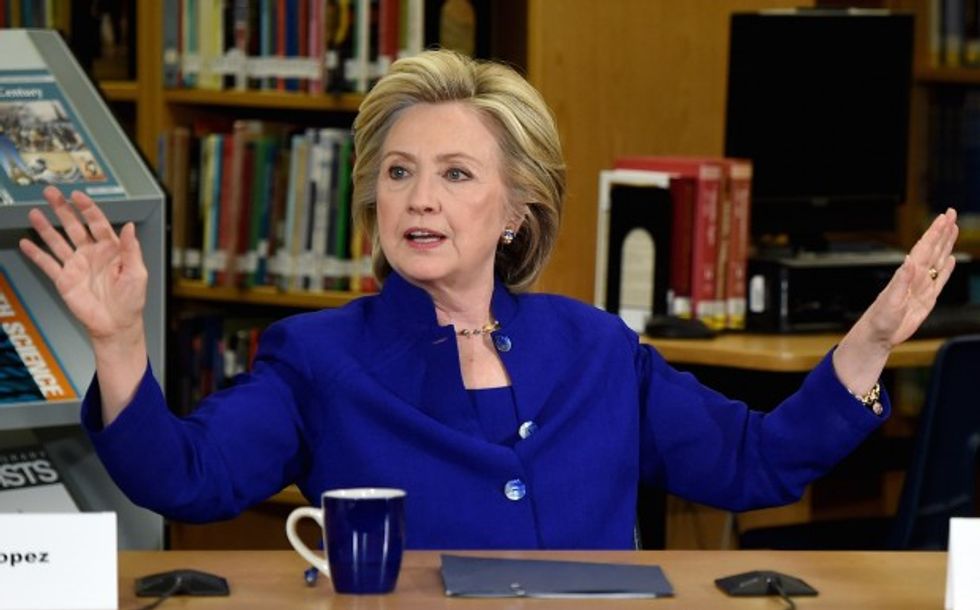 Democratic presidential candidate and former U.S. Secretary of State Hillary Clinton speaks at Rancho High School on May 5, 2015 in Las Vegas, Nevada. (Photo by Ethan Miller/Getty Images)
State Department FOIA chief John Hackett said in the 13-page court filing that the emails were given to the agency in "paper form in twelve bankers' boxes."
"The Department initially performed tasks necessary to organize the records," Hackett said in the court filing, according to Vice News. "This included foldering, boxing, and creating a box level inventory of the records. In consultation with the National Archives and Records Administration, the [State] Department also conducted a page-by-page review of the documents to identify, designate, mark, and inventory entirely personal correspondence, i.e., those documents that are not federal records, included within the 55,000 pages."
Hackett added that all resources are being drawn upon to review Clinton's emails.
Earlier this year, it was reported Clinton may have violated federal rules by exclusively using a personal email address to conduct all official government business while serving as secretary of state.
Emails published by the New York Times Monday indicate that Hillary Clinton used more than one private email address during her time as secretary of state, contradicting previous claims from the Democratic presidential contender's office.
—
Follow Oliver Darcy (@oliverdarcy) on Twitter