A blind Texas teenager doesn't let much stand in the way of whatever she wants to accomplish – even pole vaulting.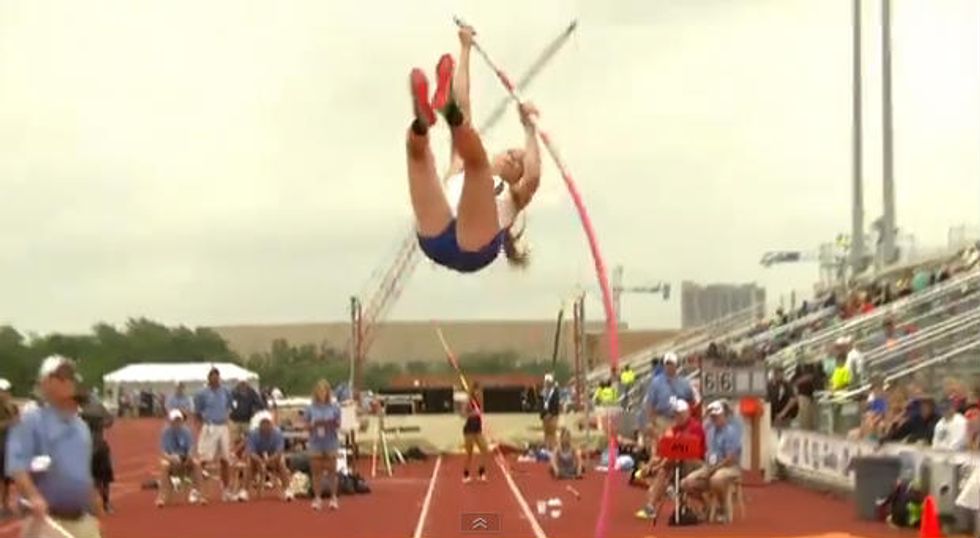 Image source: YouTube
Charlotte Brown was recently awarded a bronze medal at the Texas high school championships after clearing 3.5 meters in her pole-vaulting competition. But Brown said she doesn't credit herself for success.
"I think that the one thing I've always thought about this story, so to speak, is that it really wasn't about me. It was about anyone who has struggled with something," Brown said, BBC reported.
"I think everyone does struggle with something and this just happens to be what I struggle with and I wouldn't necessarily say it was a big obstacle because there's always a way to overcome something," she said.
Brown has improved her performance year-by-year. In 2013, she cleared 10 feet 6 inches. In 2014, she cleared 11 feet. This year, she cleared 11 feet 6 inches – just enough to land her on the podium for the first time, Yahoo! Sports reported.
"I finally did it," Brown said.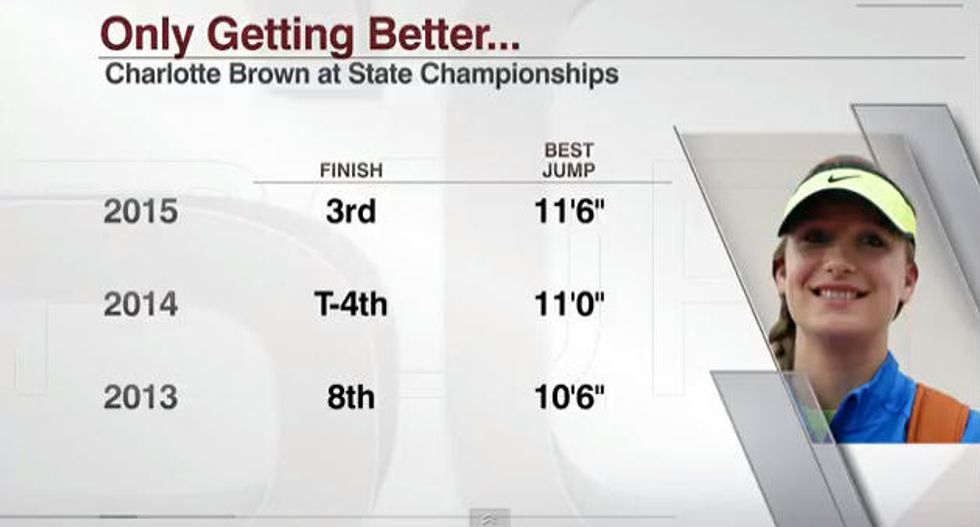 Image source: YouTube
Brown is a senior at  Emory Rains High School in Emory, Texas. She was born with normal vision but developed cataracts when she was only 3 months old. Brown took up track when she was 5 and began pole vaulting at 11 because she wanted to do something "dangerous and exciting."
Brown will attend Purdue University starting next year, where she hopes to keep doing what makes her happy.
"If I could send a message to anybody, it's not about pole vaulting and it's not about track. It's about finding something that makes you happy despite whatever obstacles are in your way."
(H/T: BBC)
–
Follow Jon Street (@JonStreet) on Twitter