A woman was walking through the English town of Cheltenham early one morning last year when she was attacked by a convicted sexual predator without warning.
The man, identified by the Mirror as 39-year-old Mark Willis, allegedly pushed the woman over a wall, jumped on top of her and tried to pull down her shorts. The woman recently told her account to a jury in Gloucester Crown Court.
Sex predator knocked out cold after pouncing on woman kickboxer in early morning attack http://t.co/PPgk3EnBvD pic.twitter.com/VwgSEypyLE

— Daily Mirror (@DailyMirror) May 19, 2015
"Be quiet and do as I tell you and you won't get hurt," the woman recalled the man saying. But she wasn't about to comply with her attacker, who would soon learn that the woman is a regular kick boxer and has been through self-defense training.
"Go f*** yourself," she replied to the command.
The woman said Willis hit her several times in the face and continued grabbing at her clothes. She first attempted to put the man in an armlock to "send the elbow in the wrong direction and cause extreme pain or a break," but she was unsuccessful.
Willis hit her yet again in the face, the woman said. Now stunned, she said she had to come up with a plan.
She relied on her training.
"Again I could feel him grabbing between my legs and pulling at my clothes," she said, according to the Mirror. "My legs were still free so I lifted my left leg up onto his shoulder and around the back of his neck."
Even as the man continued to hit her "as hard as he could," the woman said she closed her eyes and held the scissor-grip as long as she could, just hoping he would run out of air.
"Then I felt his body go limp," she recalled. He was out cold.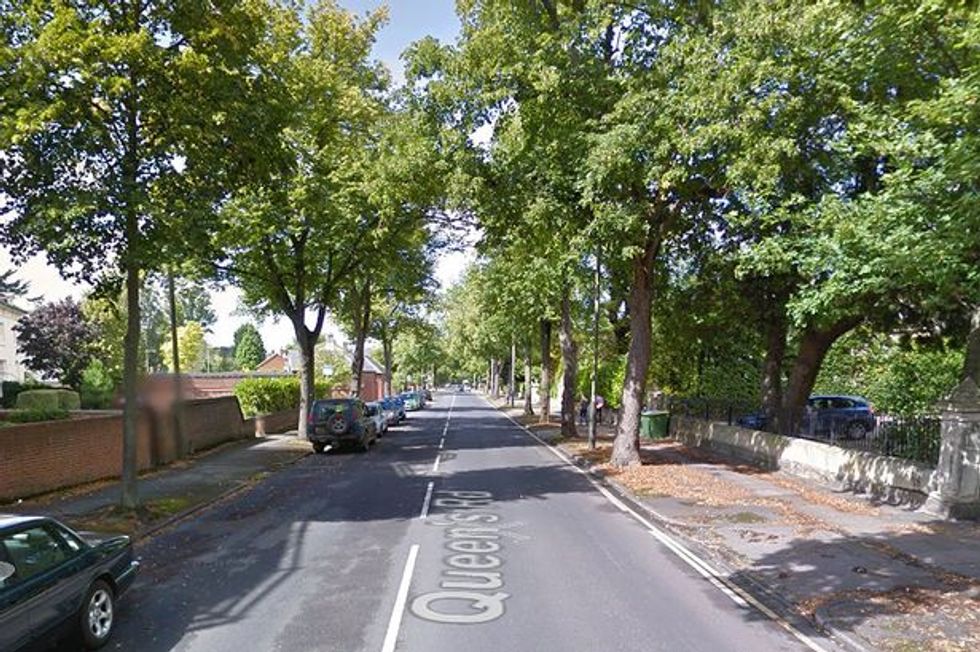 A Google image published by the Mirror shows the location of the assault.
The woman reportedly escape and her attacker eventually fled. Willis, however, was later arrested and DNA from his hands was apparently found on the woman's crotch.
After hearing the woman's story and reviewing the evidence, a jury this week found Willis guilty of sexual assault and the judge "remanded him in custody for a psychiatric report to be prepared," according to the report. He wasn't immediately sentenced.
---