Business mogul Donald Trump made a notable pledge to Bible-believers across the globe over the weekend, vowing that if he runs for president and wins, he will be the "greatest representative of the Christians they've had in a long time."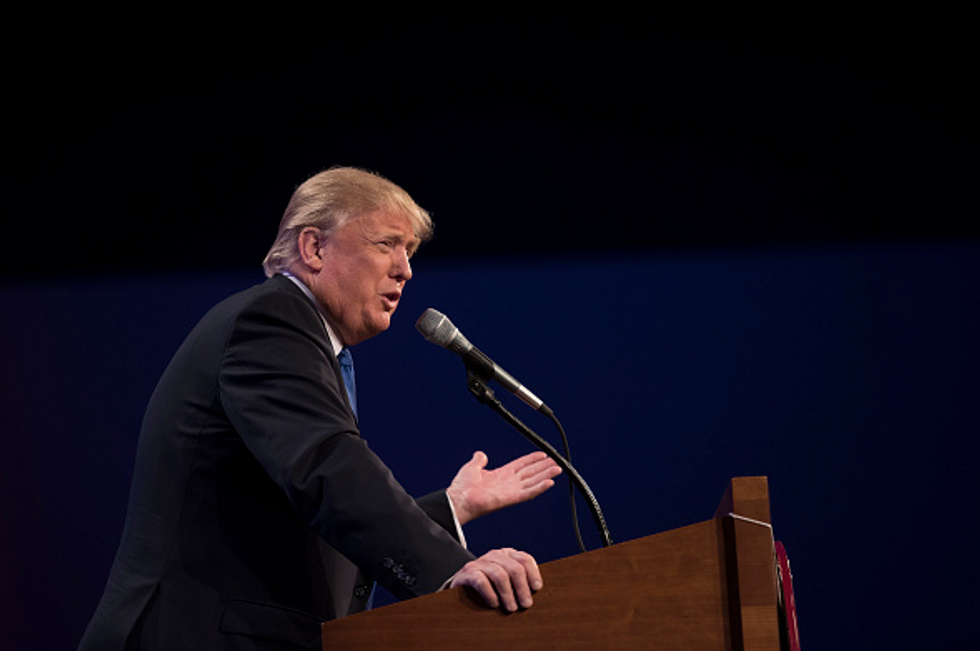 Donald Trump, president and chief executive of Trump Organization Inc., speaks during the Republican Party of Iowa's Lincoln Dinner in Des Moines, Iowa, Saturday, May 16, 2015. (Daniel Acker/Bloomberg via Getty Images)
Trump, who regularly ignites speculation that he will seek the White House, but has never actually delivered, made this promise while speaking to CBN News' David Brody about the troubling state of religious liberty across the world.
"As you know ... I am Presbyterian. Most people don't know that. They have no idea. I'm proud of it. I'm very proud of it," Trump said. "One of the things I learned this weekend being in Iowa, I met with a lot of national security experts and everything else, that if you're a Christian living in Syria, you can't come into this country. Yet, if you are a Muslim living in Syria, who are not under attack, they can come in."
Trump was addressing reports that some Christians attempting to flee the Middle East for the United States have been unable to do so. Sister Diana Momeka, a Catholic nun said she was initially denied entrance to the U.S. to speak to Congress based on the fact that she is an internally displaced person due to Islamic State attacks; the decision was overturned and she ended up visiting.
"The Christians are being treated horribly because we have nobody to represent the Christians," Trump continued. "Believe me, if I run and I win, I will be the greatest representative of the Christians they've had in a long time."
Watch his comments below:
(H/T: CBN News)