"The city of Detroit is a strange place," Tom Nardone says.
He drives alone seeking out some of the city's most decrepit parks.
"These parks are in even stranger places," he continues.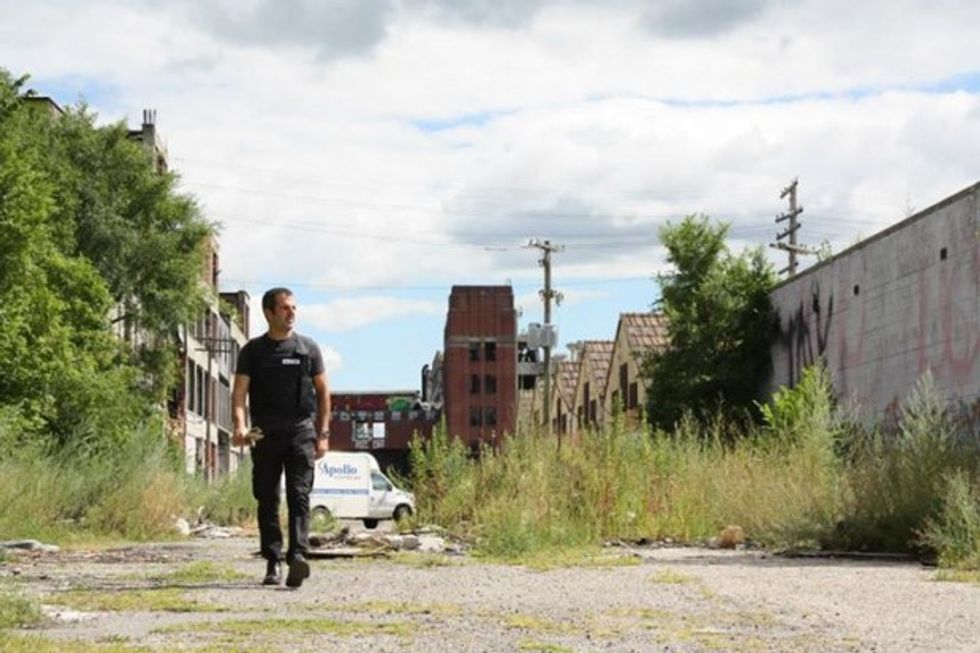 Tom Nardone scouts out different places in Detroit for the "Mower Gang" to help cut. When he's alone, he wears a BulletSafe bulletproof vest. (Image source: BulletSafe.com/Facebook)
As he's casing the streets to find some of the most overgrown playgrounds — more on that in a moment — he wears a bulletproof vest and a bulletproof cap, products of his own invention. They give him peace of mind.
"It's not downtown Detroit. Out here, there are deals going down that you shouldn't be part of," he said.
Nardone is part of a gang — a lawnmower gang. They take it upon themselves to find and cut the grass at some of the parks that the city just doesn't have the funds to keep up.
"The city doesn't tell us what parks they're mowing and not mowing," Nardone said, explaining that it's up to him to find the ones that the Detroit Mower Gang is going to take on every Wednesday evening.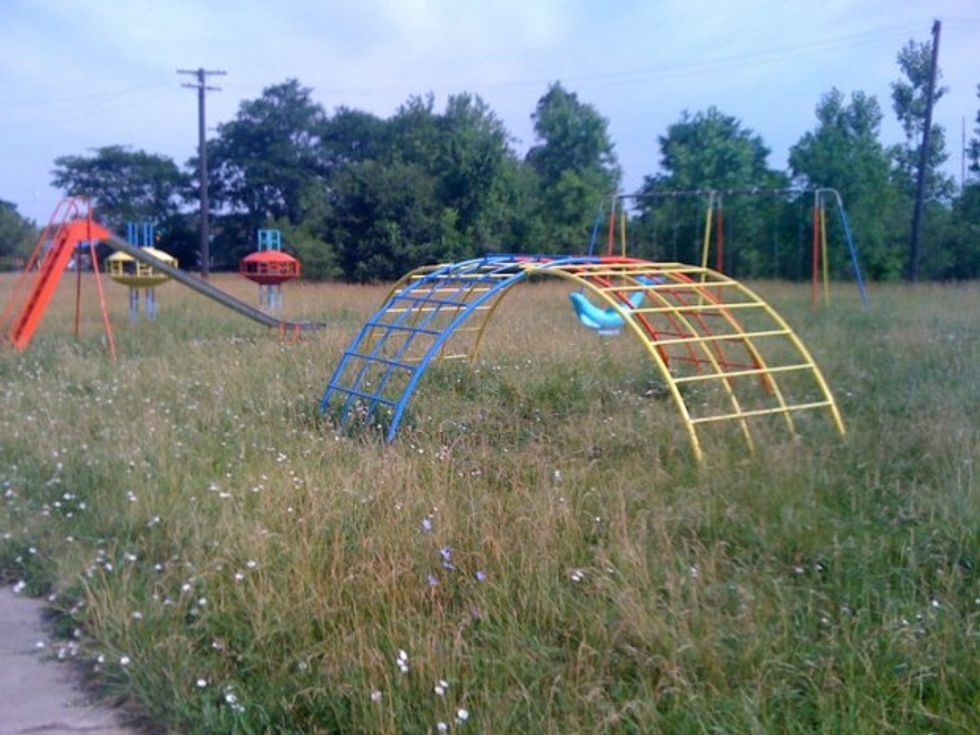 Image source: Detroit Mower Gang/Facebook
"We did three parks last night," Nardone told TheBlaze, noting that the grass can grow past knee-high. "No one wants to walk through grass that deep. You're in Detroit. There could be a dead body in there or a dead dog."
Despite the creep factor, the fruits of their labors are quickly realized.
Every time they're out mowing, Nardone said the kids start to gather, readying themselves for play.
"It's awesome. It's a feeling you can't describe," he said.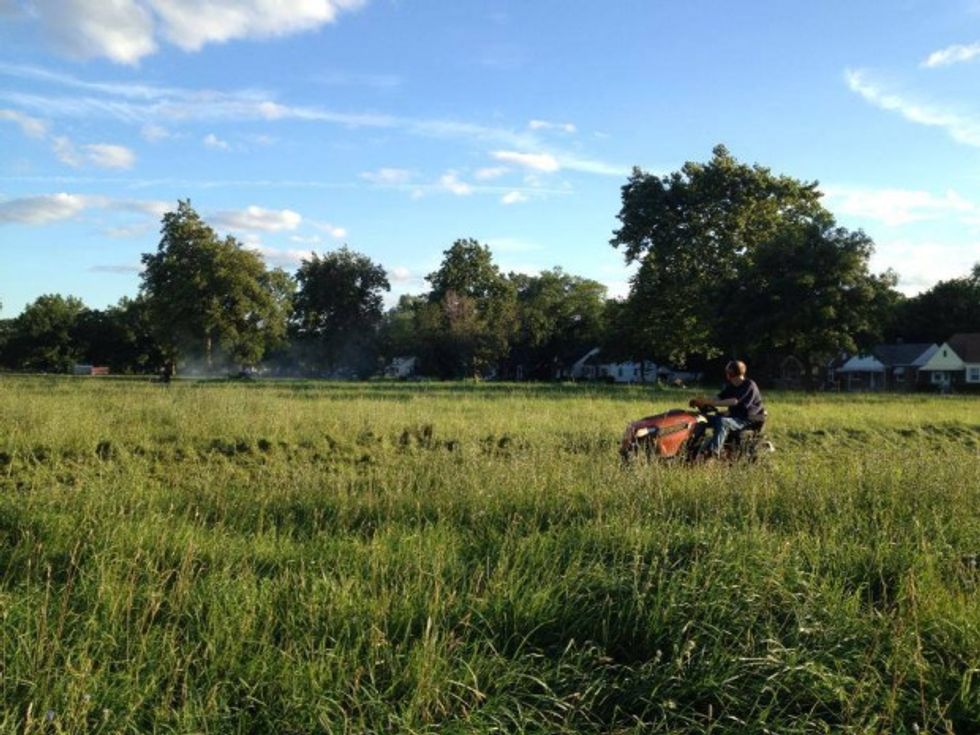 Image source: Detroit Mower Gang/Facebook
Another feeling that's indescribable: Saving a life.
That's where Nardone's BulletSafe products come into play.
"[A guy called me] and said, 'It says on your website if you're shot wearing the vest, you get half off a new one — well, I was shot,'" Nardone recalled. "Someone told me when you save your first life it will change everything.
"This dude would be dead. He was a bouncer at a bar. He was trying to break up a fight and someone shot him in the back. ... If he couldn't buy a vest at the local Army Navy store, if he couldn't pay $299, that guy would be dead," he said.
$299 — that's how much Nardone's BulletSafe vest goes for, a good $300 less than many other bulletproof vests on the market, he said. How does Nardone offer a vest with the same technology to stop a .44 magnum bullet for that much less?
"It's not the material science that makes vests expensive. It's not the certification process," Nardone said. "It has to do with that customer being costly."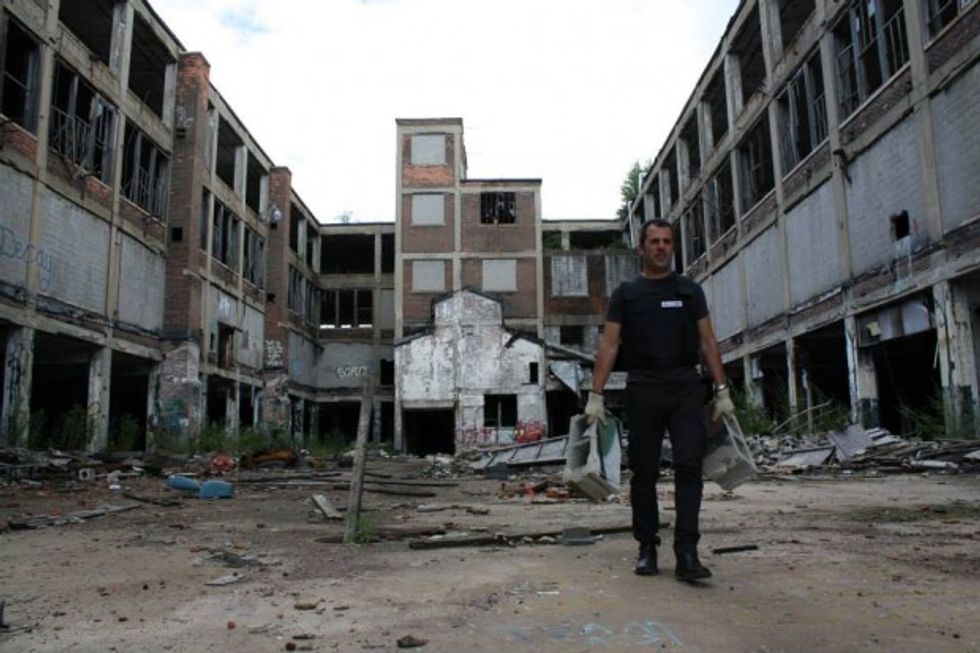 Image source: Bulletsafe.com/Facebook
The major customer of bulletproof items being the military and the police force, Nardone said they often seek out custom fits and other customization features that he just doesn't offer with his product in order to keep costs low.
"We're the Model T Ford of bulletproof vests," he said.
Nardone's market for the BulletSafe vest includes bouncers, security guards, ATM repair people, pawn shop brokers and the like.
The BulletSafe cap, however, he thinks could more easily reach into the police market.
Nardone said the idea for the cap, which only offers protection in the front at the forehead where there was room for a bulletproof panel, started when people asked him about making helmets.
"I don't like helmets. They're great for war, but on the streets of your town? No one wants to see that," he said.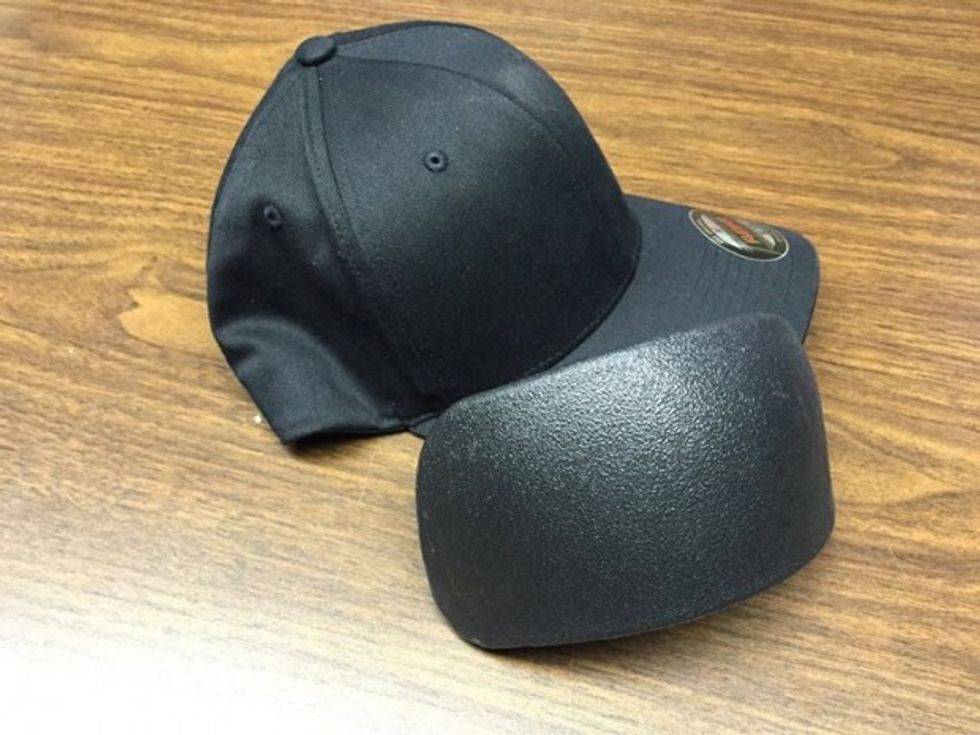 Image source: Bulletsafe.com/Facebook
But considering it further, Nardone said a bulletproof baseball cap would not only be an attractive product for his already established vest market, but also for cops in situations that might not merit wearing a helmet, but where the added protection of the hat wouldn't hurt.
Nardone completed a successful Kickstarter campaign for the cap in December, exceeding his funding goal of $3,500 by more than $8,000. BulletSafe is taking preorders for the cap, which will ship in November.
The half-pound hat, which retails for $119, "feels like wearing a baseball cap, Nardone said. "You can forget you're wearing it."
Watch this video showing the testing of the bulletproof cap on ballistic gel heads with resin skulls, which includes a dissection afterward:
While Nardone wears his own product as he makes Detroit a prettier place, he doesn't think his vests should be a staple in American closets either. In an FAQ on his website, he said, he hopes Americans "never have to live in that type of place."
"I just want people who work in dangerous situations to be able to afford one," he added.
—
This story has been updated to correct a typo.