Jessica apparently stood up a guy for the second time in a row so she could attend BBC's "The Graham Norton Show" as a live audience member this week. In an awkward twist, the show also apparently invited the guy, Thomas, so he could get a definitive answer on whether Jessica was really interested.
Things got painfully awkward in a hurry.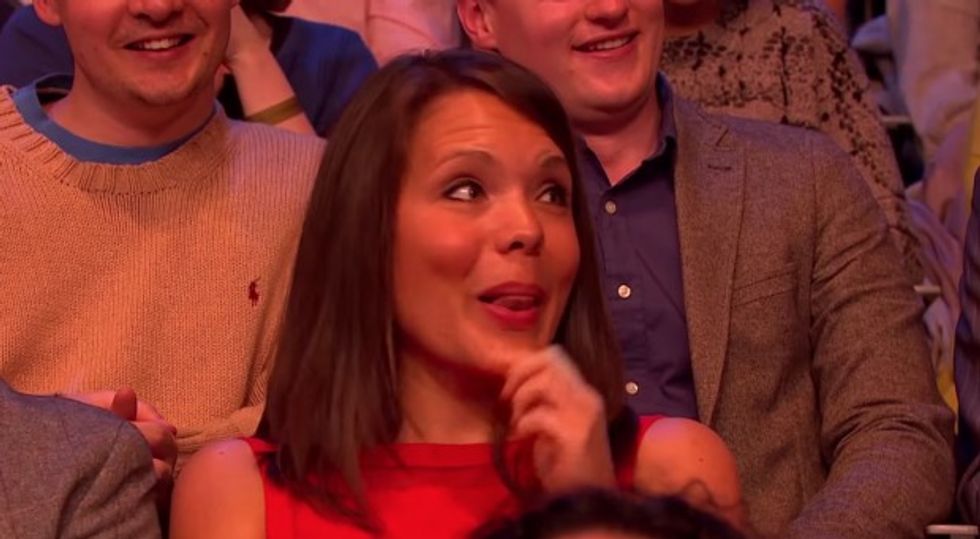 "The Graham Norton Show"
"I thought I'd come down to see if she wanted to rearrange for next week," Thomas said.
Host Graham Norton then urged Jessica to "make a decision" about Thomas, either "flipping" him or letting him "walk." Almost immediately, Jessica asked guest Kylie Minogue to "lever him of the red chair," the equivalent of a brutal rejection.
"That's the worst ever!" Norton reacted.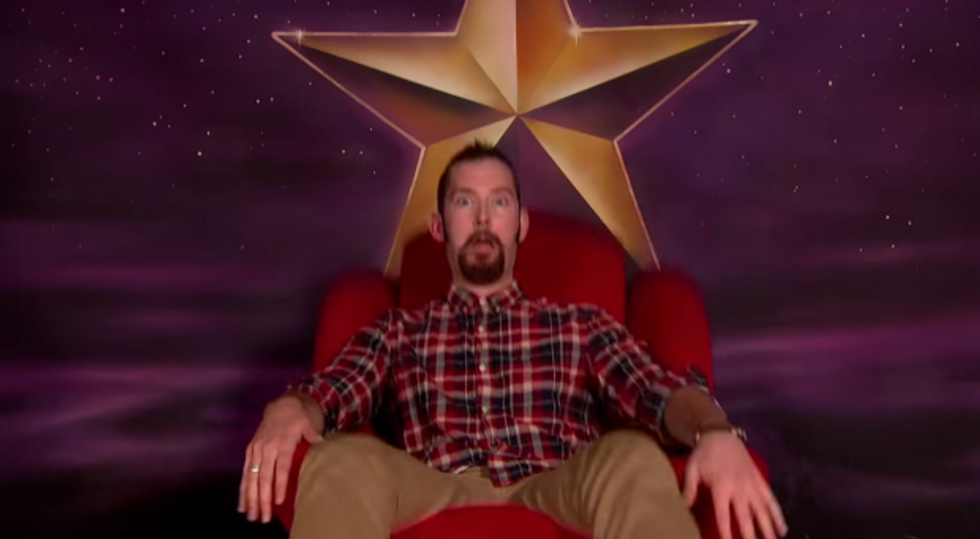 "The Graham Norton Show"
Now, it should be noted that, like all TV bits, the situation could have been forced or even staged for the sake of compelling television. Sadly, it's just the current state of the entertainment business.
Watch the video, which was going viral on Wednesday, below:
---