TLC reality television star Josh Duggar resigned from the Family Research Council Thursday and apologized after a tabloid report was published alleging he molested underage girls more than a decade ago as a teenager.
In Touch Weekly published a story Thursday citing a 2006 police report from Springdale Police department in Arkansas providing graphic details of the alleged crimes Duggar committed.
"Twelve years ago, as a young teenager I acted inexcusably for which I am extremely sorry and deeply regret," the "19 Kids and Counting" star said in a Facebook statement. "I hurt others, including my family and close friends."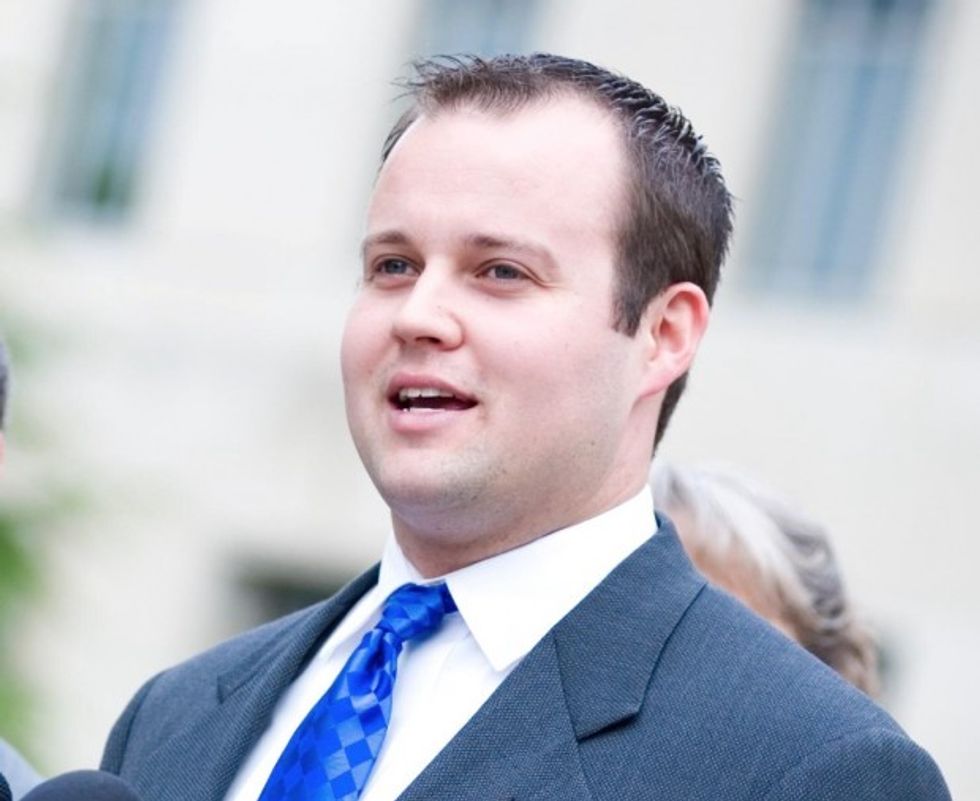 Image source: Twitter
"I confessed this to my parents who took several steps to help me address the situation," he continued. "We spoke with the authorities where I confessed my wrongdoing and my parents arranged for me and those affected by my actions to receive counseling."
[sharequote align="right"]"I sought forgiveness from those I had wronged and asked Christ to forgive me and come into my life"[/sharequote]
Duggan concluded, "I understood that if I continued down this wrong road that I would end up ruining my life. I sought forgiveness from those I had wronged and asked Christ to forgive me and come into my life. I would do anything to go back to those teen years and take different actions. In my life today, I am so very thankful for God's grace, mercy and redemption."
Duggar was the executive director of the conservative Family Research Council's lobbying arm, FRC Action.
In a statement to The Daily Caller, Family Research Council President Tony Perkins announced Duggar had stepped down.
"Josh believes that the situation will make it difficult for him to be effective in his current work," Perkins said. "We believe this is the best decision for Josh and his family at this time. We will be praying for everyone involved."
Josh Duggar's wife, Anna, said in a statement that her husband had confessed to "teenage mistakes" before asking her to marry him.
"When my family and I first visited the Duggar Home, Josh shared his past teenage mistakes. I was surprised at his openness and humility and at the same time didn't know why he was sharing it," she said. "For Josh he wanted not just me but my parents to know who he really was -- even every difficult past mistakes. At that point and over the next two years, Josh shared how the counseling he received changed his life as he continued to do what he was taught."
—
Follow Oliver Darcy (@oliverdarcy) on Twitter