PARIS (TheBlaze/AP) — France's parliament voted to ban some supermarkets from destroying unsold food, requiring them to donate to charities or farms instead.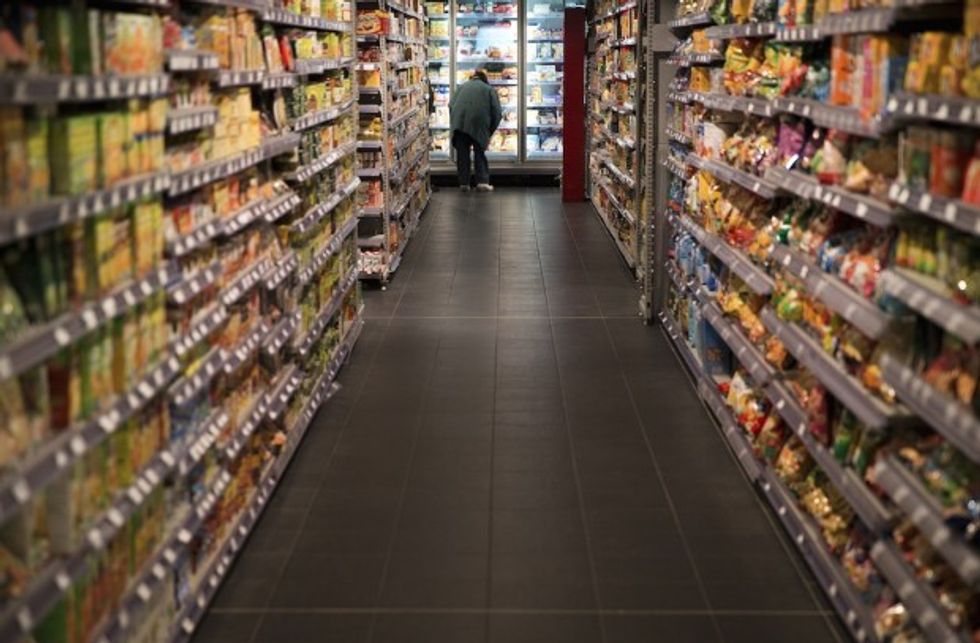 A woman stands in front of a fridge in a supermarket in Paris. (Joel Saget/AFP/Getty Images)
The amendment on food waste approved by the National Assembly, the lower house of Parliament, late Thursday is part of a larger environmental bill. The overall bill is still under discussion, and will need to go to the Senate for final approval.
The amendment proposed by Guillaume Garot, a member of a socialist group in the National Assembly, requires big supermarket chains to donate unsold goods to charity or for use as animal feed or compost. It also aims at reducing waste in school cafeterias.
"It's scandalous to see bleach being poured into supermarket dustbins along with edible foods," Garot said, according to the Guardian.
Environmental groups welcomed the vote, but a trade group said large supermarkets are being disproportionately targeted by the bill.
Jacques Creyssel with the Federation du Commerce et de la Distribution told the Guardian the lawmakers are "wrong in both target and intent" here and noted that thousands of supermarkets already donate items to aid groups.
According to the Guardian, larger supermarkets will be required to to sign contracts with charities for unsold food donations, or they could face fines or jail time.
The government is trying to reduce food waste by 50 percent by 2025.