The latest edition of the Islamic State's propaganda magazine Dabiq is prompting some double-takes over the picture of U.S. Secretary of State John Kerry alongside Arab world leaders — but the issue's vile mention of first lady Michelle Obama could cause a bigger stir.
AP Photo/Manuel Balce Ceneta
The cover story reads like old hat: Kerry, President Barack Obama and other "crusaders" in the West are plotting with "apostates" of Islam against Allah. But as the article notes, Allah also plots — and you can't out-plot him.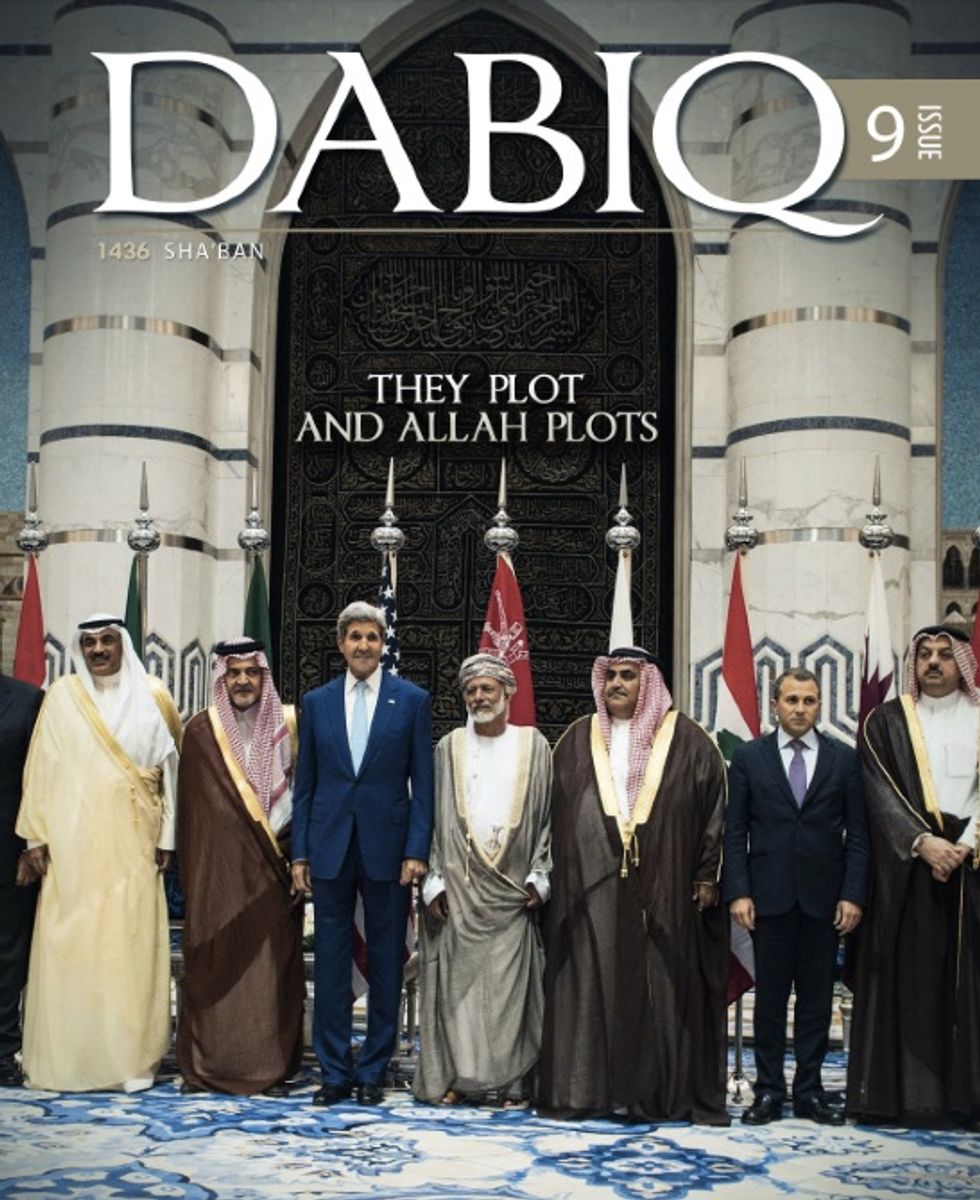 Image source: Dabiq
Then there's the article on page 44 titled, "Slave-Girl or Prostitutes?"
Image source: Dabiq
The lengthy piece — from the section "From Our Sisters" — lays out the Islamic State's justification for taking girls as slaves and having sex with them, arguing that it's much better than prostitution.
"Are slave-girls we took by Allah's command better, or prostitutes — an evil you do not denounce — who are grabbed by the quasi men in the lands of kufr where you live?" It then decries the notion that taking girls as slaves is a violation of human rights and that "copulation with her" is equal to rape.
Finally, after declaring that slave markets will be "established against the will of the politically 'correct,'" the authors bring the first lady into the picture: "And who knows? Maybe Michelle Obama's price wont even exceed a third of a dinar, and a third of a dinar is too much for her!"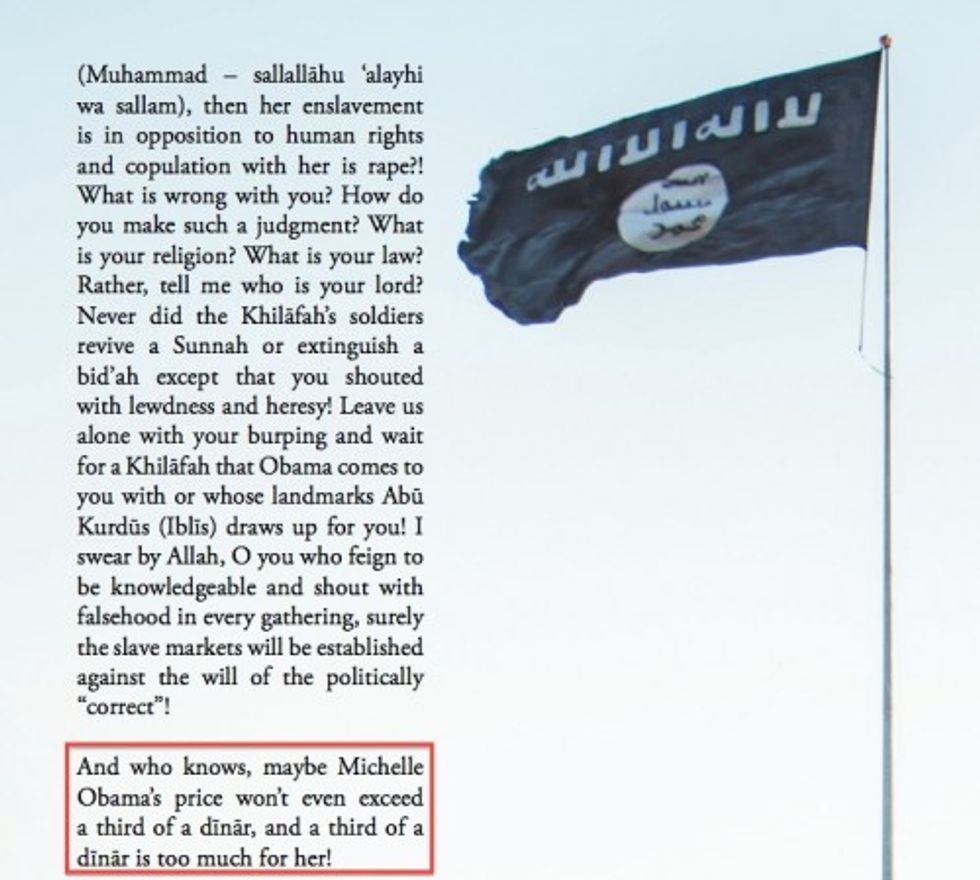 Image source: Dabiq
(H/T: The Gateway Pundit)
—
Follow Dave Urbanski (@DaveVUrbanski) on Twitter