A Baltimore man arrested in connection to the shooting of five people, one fatally, in East Baltimore on Wednesday was captured on video collapsing to the ground while in handcuffs — seemingly right after he spotted a news camera.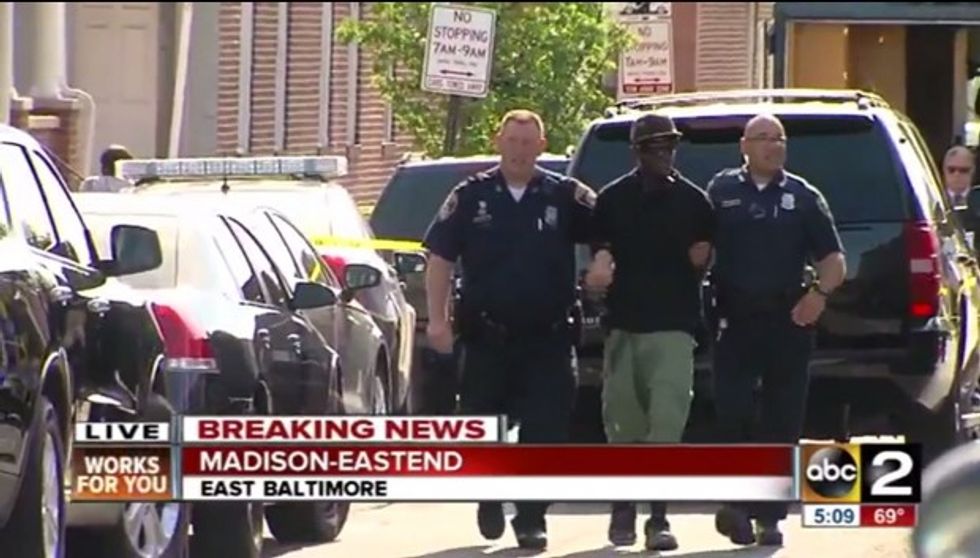 (WMAR-TV)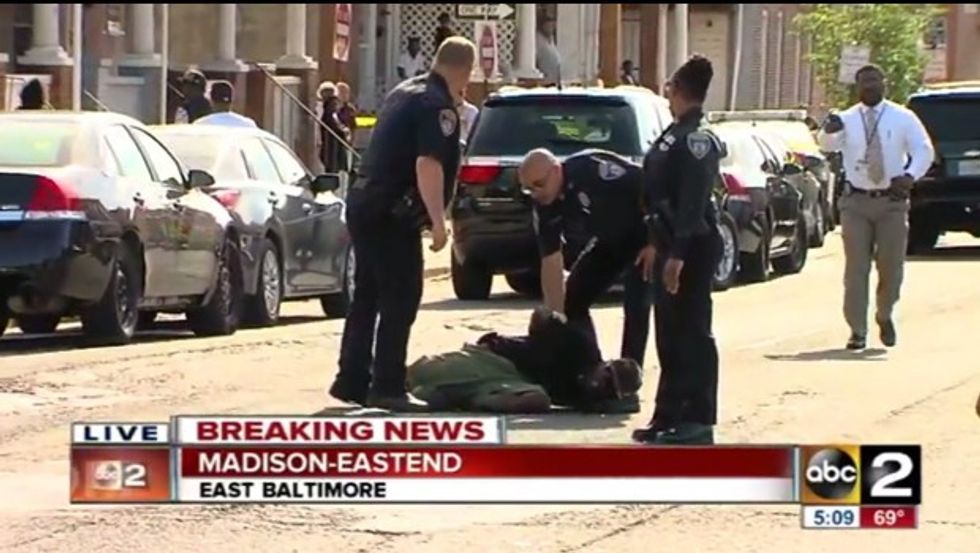 (WMAR-TV)
"My back! My back!" the suspect started screaming.
The man's condition was unclear, but viewers immediately accused the suspect of attempting to fake the injury. WMAR-TV's anchor also noticed that the man went to the ground after seemingly seeing their camera on the scene.
He eventually got back up and was loaded into a police vehicle.
Guy who went down during my earlier live shot is back up pic.twitter.com/2nIEAUeUV7

— Christian Schaffer (@chrisfromabc2) May 20, 2015
Looks like the guy who fell down in the live shot is heading to Central Booking pic.twitter.com/eDG13eKv5h

— Christian Schaffer (@chrisfromabc2) May 20, 2015
It wasn't immediately clear if the handcuffed man is suspected of committing the shootings. Of the five shooting victims, one person was fatally shot in the head in Madison.
Police said two suspects remain on the loose and an active investigation is underway.
Watch the video of the man's arrest below:
---