© 2023 Blaze Media LLC. All rights reserved.
Mike Rowe Googled 'The Unknown Soldier,' but the Name on Another Tombstone Led Him to an 'Unimaginable' Story
"...a legend among the Special Forces."
Mike Rowe, the host of CNN's "Somebody's Gotta Do It," did a quick Google search of "The Unknown Solider" to research something he was writing to commemorate Memorial Day. However, another tombstone caught Rowe's eye and it led him to the incredible story of a Special Forces "legend."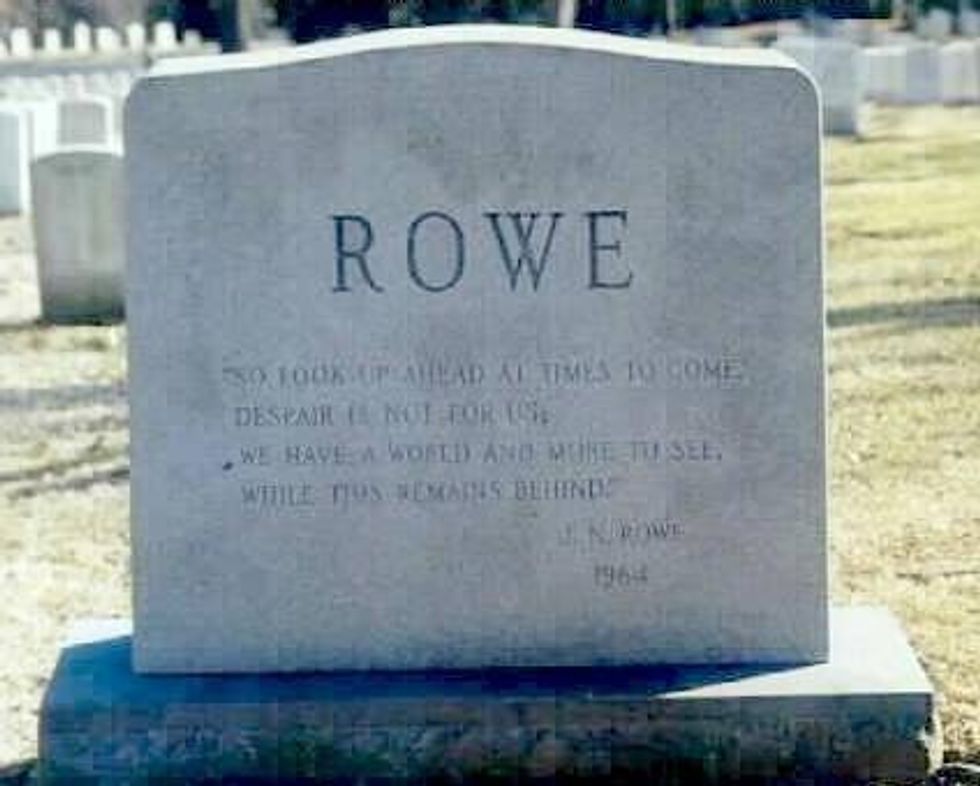 (Facebook)
Rowe said he first wondered if he was related to Lt. Colonel James "Nick" Rowe, but he quickly realized there was no relation based on the simple fact that he had never heard of him prior to Memorial Day.
"As it turns out, Colonel Rowe is a legend among the Special Forces, and if he were in anyway related to my own family, I'd have certainly known it by now. His story would have been drilled into my head as a child," he wrote. "My father would have taken us to his grave. And the details of his heroism would have been memorized years ago. How strange, to learn of them this morning, in such a random way."
By randomly learning of Rowe's incredible story, the TV personality got a powerful reminder of the true meaning of Memorial Day:
"Maybe this Memorial Day - after the picnics, the BBQ's, and those irresistible department store sales - we can all be related for just a few minutes, not by last names, but by gratitude - the gratitude we feel for all those soldiers with names we'll never know, who did more for us than we can ever hope to repay."
Read Rowe's entire Facebook post to see what he discovered about Lt. Colonel James Rowe, one of the many veterans who paid the ultimate price:
No Relation?This morning, I googled The Unknown Soldier. I was looking for an image of his grave to accompany...

Posted by Mike Rowe on Monday, May 25, 2015
You can learn more about the legend of James "Nick" Rowe here.
---
Want to leave a tip?
We answer to you. Help keep our content free of advertisers and big tech censorship by leaving a tip today.
more stories
Sign up for the Blaze newsletter
By signing up, you agree to our
Privacy Policy
and
Terms of Use
, and agree to receive content that may sometimes include advertisements. You may opt out at any time.