Five shootings, 13 injuries and only one arrest.
Such was the holiday weekend in one of the country's most dangerous cities.
Now, the police chief in Flint, Michigan, is speaking out.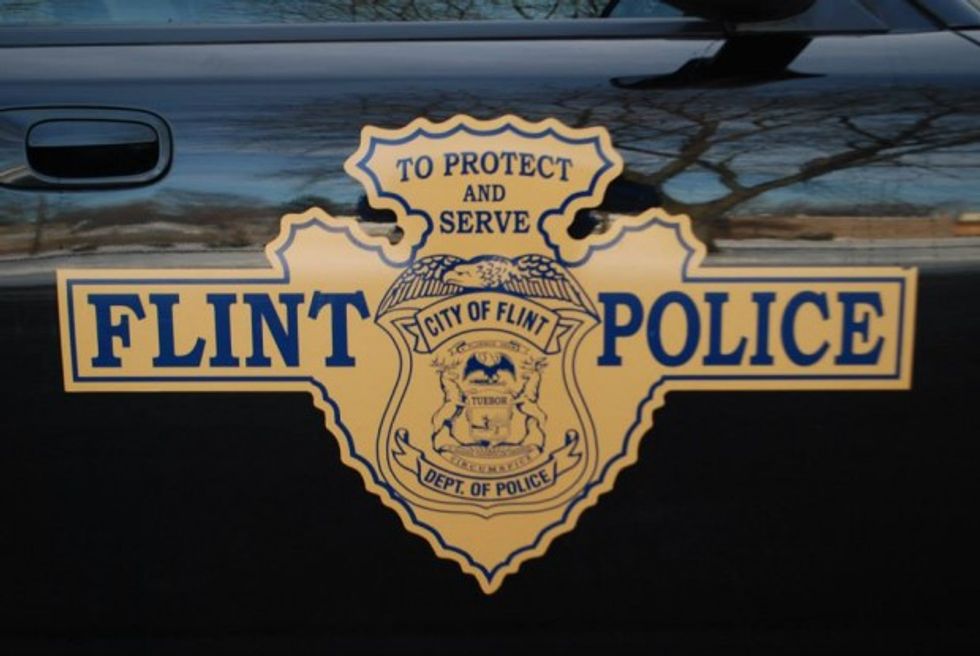 Flint police were busy over the weekend with five shootings, thought at this time to be unconnected. The city is on track to have 52 homicides this year, something the chief says is his job to stop. (Image source: Flint Police Department/Facebook)
"Once you pull the trigger, you can't pull the bullet back, and you don't know where it's going," Flint Police Chief James Tolbert said, according to MLive. "People who have never been trained in using firearms are just spraying crowds. It's ridiculous."
Tobert said that police are now trying to "find out why people are engaging in this type of violence."
According to WJRT-TV, a triple shooting Friday night started the weekend off with one dead. On Saturday, a carjacking victim who tried to fight back was shot.
Seven people were injured when firearms were brought out in a school parking lot argument, and around the same time, another unconnected shooting happened on the other side of town, the news station reported.
"The majority of these that occurred over the weekend were disagreements that escalated into violence," Captain Collin Birnie told WJRT. "If you're in a situation like that even if you're not one of a participants and you're just there, remove yourself and get to somewhere safe and call 911."
Birnie told the news station people will attribute the uptick in crime to warmer weather and the holiday weekend.
All in all, it was the most violent weekend the city has seen so far this year. And a separate report on MLive this week noted that with 21 homicides recorded by the Flint Police Department this year, 2015 seems to be on track to surpass last year's 10-year low.
But Tolbert said, "It's going to be my job to make sure that doesn't happen."
If the current rate continued, Flint would have about 52 homicides by the end of the year. In 2014, there were 30.
"As the chief, I have to take responsibility for when the numbers go down and I have to take responsibility for when the numbers go up," Tolbert told MLive. "That's my responsibility. That's on my shoulders."
According to records in the Flint Journal, if the city were to have 52 homicides this year, it still wouldn't top the 67 killings that occurred in 2012, a high within the last decade.
—
Front page image via Shutterstock.