© 2023 Blaze Media LLC. All rights reserved.
Not soda.
Milk or water are going to be the only verbally and menu offered options to kids in one California city.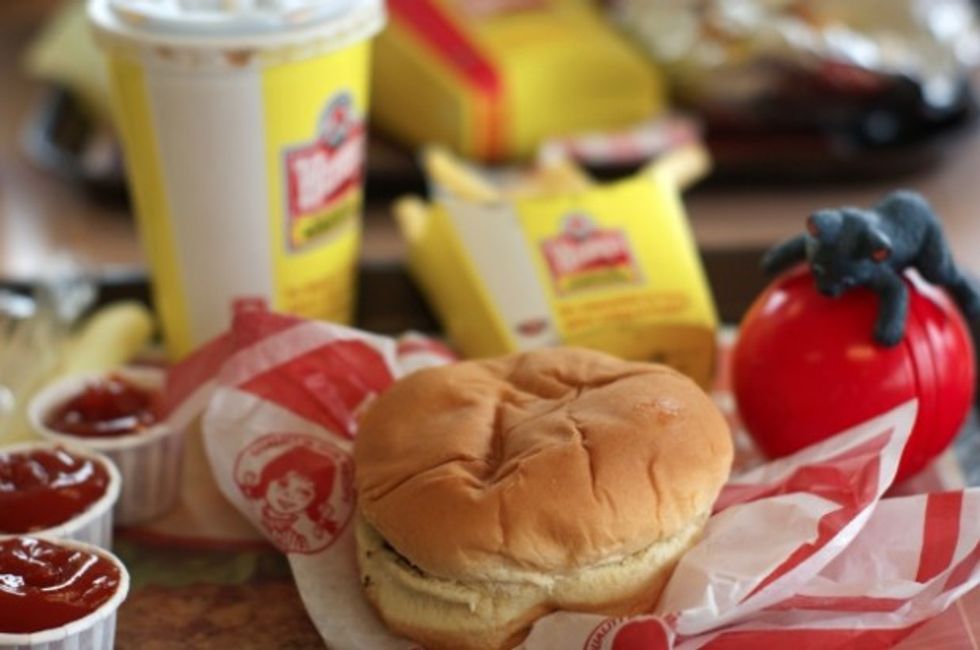 Restaurants that have kids menus that offer a drink with a meal will only be able to suggest milk or water under a new city ordinance. Parents can, however, request soda. (Photo: omgponies2/Flickr)
This week with a 5-0 vote in its city council, Davis became the first city in the country to mandate milk or water be the primary options on kids meals. Parents can still request soda or juice, but under the new ordinance restaurants could face fines if they specifically offer these options with kids meals.
According to council's document establishing the ordinance for the meeting, the goal of Davis is to "ensure a safe and healthy community" by promoting policies that "encourage healthy lifestyles." In this case, that policy is to "require restaurants to make milk or water the default beverage in kids' meals."
In the city where 25 percent of children in grades 5, 7 and 9 are considered overweight or obese, Davis officials wrote in the document that they believe "sugary beverages play a central and unique role in the obesity epidemic."
Prior to passing the ordinance, the city council made several moves to engage the public in discussion on the topic. It said that it didn't receive any direct feedback, emails or calls about the proposed ordinance and no one attended a public meeting for it. It did receive three responses on a survey it put out — two in favor and one against.
According to the Sacramento Bee, the ordinance, which will affect 18 restaurants, begins on Sept. 1. Those found in violation of the ordinance could see a $500 fine.
Single mother Jackie Richardson told the newspaper she supports the ordinance.
"I do feel undermined as a parent when the beverage that comes with my children's meals is loaded with calories and non-nutritious," she told the Sacramento Bee. "Offering milk or water is straight off the top the easiest choice."
This is just one of the latest moves within California to curb consumption of sugary beverages. Berkeley, for example, holds the country's first tax on sodas and recently reported collecting about $116,000 during the first month of the tax being in effect.
—
Front page image George Marks/Retrofile/Getty Images.
Want to leave a tip?
We answer to you. Help keep our content free of advertisers and big tech censorship by leaving a tip today.
more stories
Sign up for the Blaze newsletter
By signing up, you agree to our
Privacy Policy
and
Terms of Use
, and agree to receive content that may sometimes include advertisements. You may opt out at any time.