Wednesday's revelations about FIFA may have surprised some people, but not regular "Simpsons" viewers.
Homer Simpson knew about the widespread corruption in the world of soccer more than a year ago, when last season he became a World Cup referee on the hit Fox show.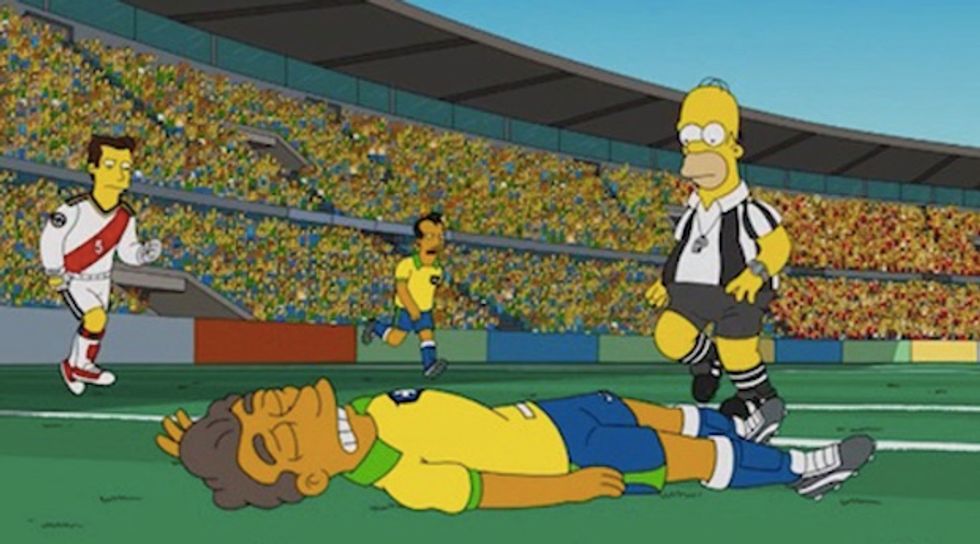 Image source: YouTube
Watch a clip from the episode, "You Don't Have to Live Like a Referee" from March 2014:
(H/T: @Devour)
—
Follow Mike Opelka (@Stuntbrain) on Twitter.