The Clinton Foundation paid longtime Clinton ally Sydney Blumenthal $10,000 per month during the time when he was an unofficial adviser to then-Secretary of State Hillary Clinton, Politico reported.
Blumenthal worked for the foundation from 2009 to 2013, when he switched to a consulting contract for the first three months of that year.
Blumenthal reportedly sent 25 memos to Clinton about Libya, according to private emails released last week by the State Department. This included a memo that blamed the 2012 Benghazi terrorist attack on an anti-Islam YouTube video.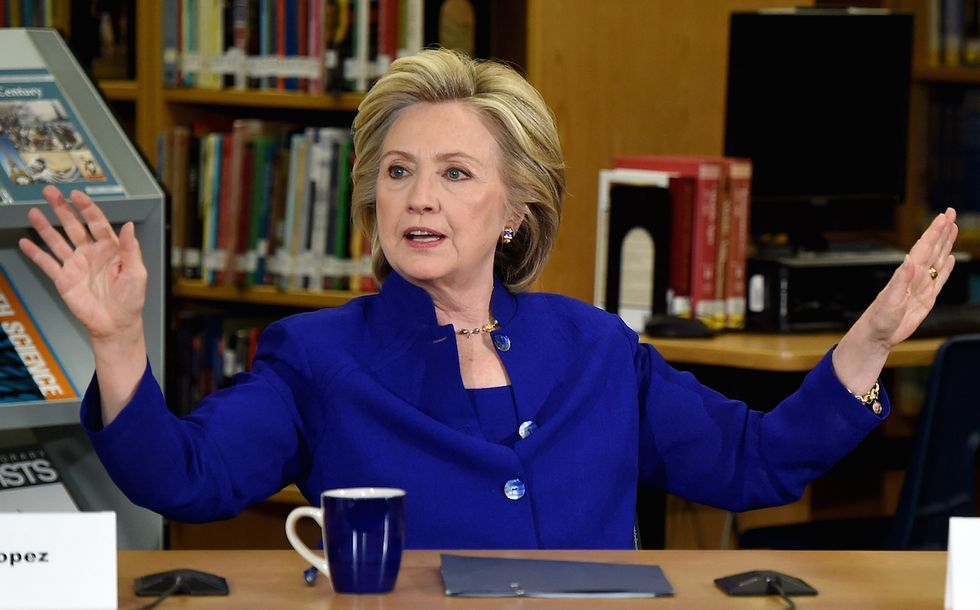 (Ethan Miller/Getty Images)
Politico reported that some Clinton Foundation officials questioned Blumenthal's value and said hiring him was a favor from the Clintons.
Hillary Clinton, the frontrunner for the Democratic presidential nomination, said last week, that Blumenthal has been "a friend of mine for a long time," and argued "he sent me unsolicited emails which I passed on in some instances, and I say that that's just part of the give and take."
Blumenthal is still a consultant to two groups backing Hillary Clinton's campaign — American Bridge and Media Matters — both of which are run by David Brock, another Clinton ally.
Blumenthal has agreed to testify to the House committee investigating Benghazi in June.
"From time to time, as a private citizen and friend, I provided Secretary Clinton with material on a variety of topics that I thought she might find interesting or helpful," Blumenthal said in a statement provided by his attorney.
Blumenthal is also known as a former journalist in Washington before becoming a political confidante of Bill and Hillary Clinton in the 1990s, and was among the figures in the Monica Lewinsky sex scandal.
---