Title IX was originally aimed at leveling the collegiate playing field between men's and women's athletic programs.
Now it's expanding as a tool to silence professors for expressing ideas — even adamant feminist professors.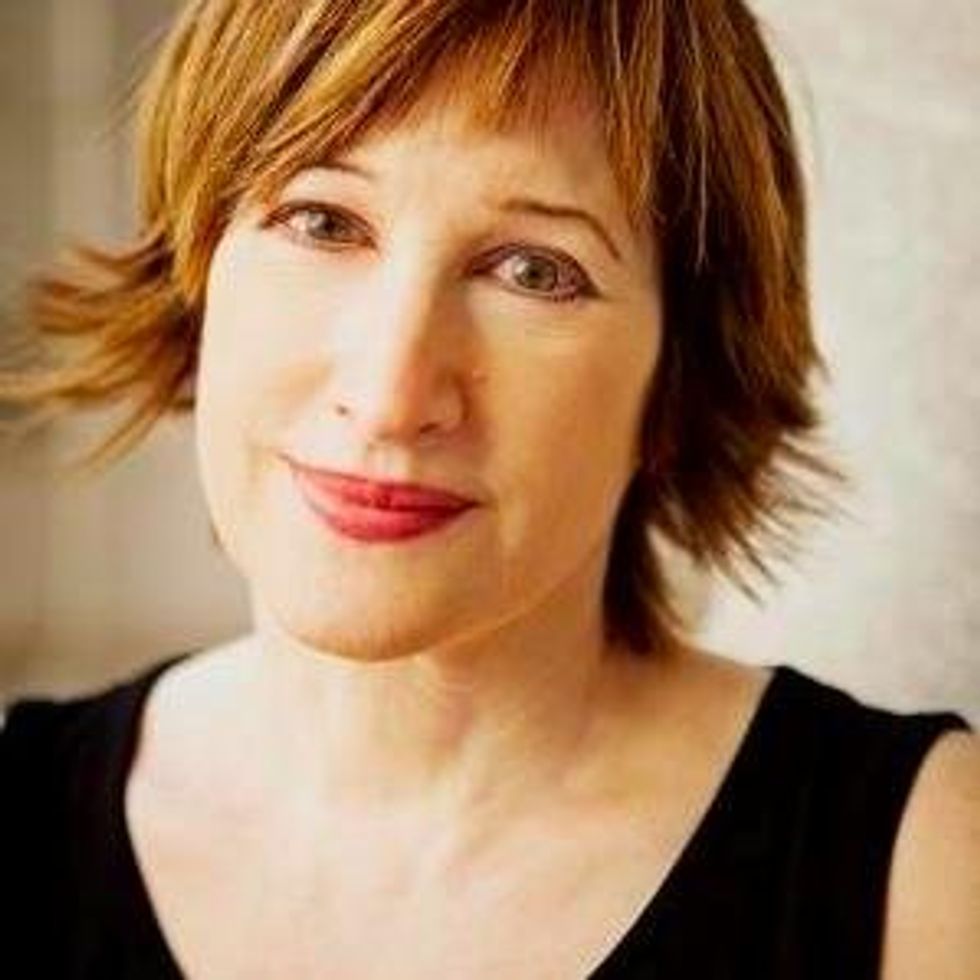 Laura Kipnis. (Image via Twitter)
Laura Kipnis, a professor in the department of radio, television, and film at Northwestern University, detailed her experience with the bizarre, frightening world of Title IX legal challenges in a Friday Chronicle of Higher Education article titled, "My Title IX Inquisition."
(The article has proven so popular that, while it was published openly on Friday, the Chronicle has since moved it behind a paywall.)
In the article, Kipnis lays out the reason Title IX charges were filed against her.
It wasn't because she'd been accused of sexually harassing anybody personally.
It was because two female graduate students complained that an essay Kipnis had written was having a "chilling effect" on students' ability to report sexual assault.
In the essay, Kipnis referenced the case of a different Northwestern professor who faced two sexual harassment investigations and who is now suing Northwestern and a student for defamation. Mentioning that lawsuit, according to the grad students, was Kipnis' crime.
The grad students also complained about a tweet Kipnis had sent out (
@lemonhound @thebookslut It's a problem that "trauma" is now deployed re any bad experience. And dating is not the same as rape!

— laura kipnis (@laurakipnis) March 8, 2015
Kipnis' "offensive" essay had addressed exactly the culture that was now targeting her.
"The new codes sweeping American campuses aren't just a striking abridgment of everyone's freedom, they're also intellectually embarrassing," Kipnis had written in that essay, skewering the modern academic culture that treats students as delicate objects incapable of handling tough thoughts or saying "No" to sexual advances. "Sexual paranoia reigns; students are trauma cases waiting to happen."
But while Kipnis thought her university would stand behind her and reject the Title IX charges, she was wrong.
The investigation pressed ahead, and Kipnis hadn't even  been informed of the specific charges against her.
Kipnis wrote:
I wrote back to the Title IX coordinator asking for clarification: When would I learn the specifics of these complaints, which, I pointed out, appeared to violate my academic freedom? And what about my rights — was I entitled to a lawyer? I received a polite response with a link to another website. No, I could not have an attorney present during the investigation, unless I'd been charged with sexual violence. I was, however, allowed to have a "support person" from the university community there, though that person couldn't speak. I wouldn't be informed about the substance of the complaints until I met with the investigators.
Ultimately, Kipnis met with the investigators — two out-of-town lawyers — but she was not allowed to record the meeting or even get her charges in writing.
Her "support person" was soon hit with Title IX charges of his own.
Kipnis wrote that she's still waiting to hear the results of the investigation, and while she was willing and able to weather the storm as tenured faculty, she worries the growing ranks of adjunct professors nationwide will fare far worse if and when they're hit with similar charges.
The end result: Academic freedom is on "life support" as students learn they can effectively censor professors for expressing ideas they don't like, Kipnis wrote.
As Natasha Vargas-Cooper at the feminist blog Jezebel put it, "[Kipnis' case] is a stunning example of feminism devouring itself."
—
Follow Zach Noble (@thezachnoble) on Twitter