Bruce Branit said that after a lake swim a week ago, he got a "super painful ear infection" and a "totally blocked ear canal."
In an effort to get a closer look at what might be going on, Branit said he turned on his cellphone video and pointed it toward his ear canal —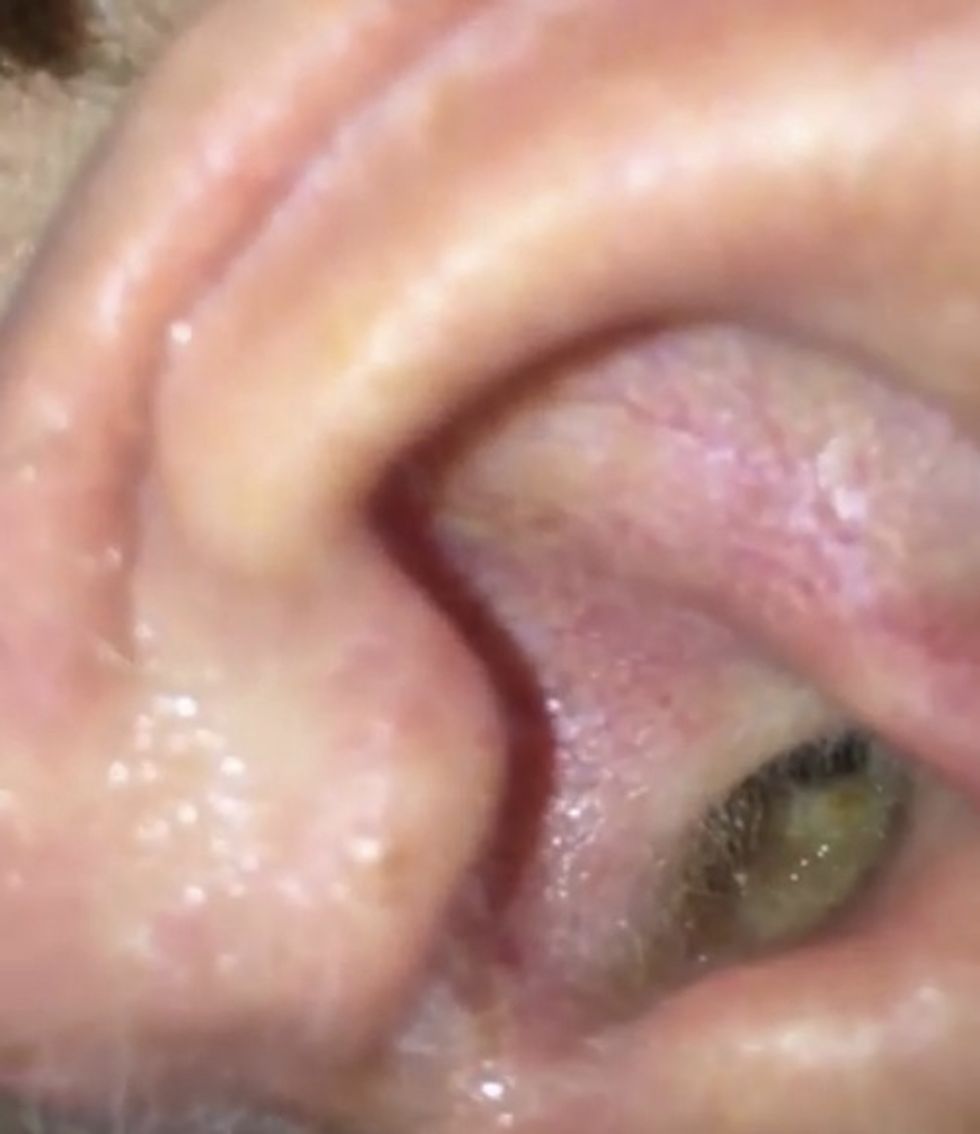 Image source: YouTube
— and then, horror: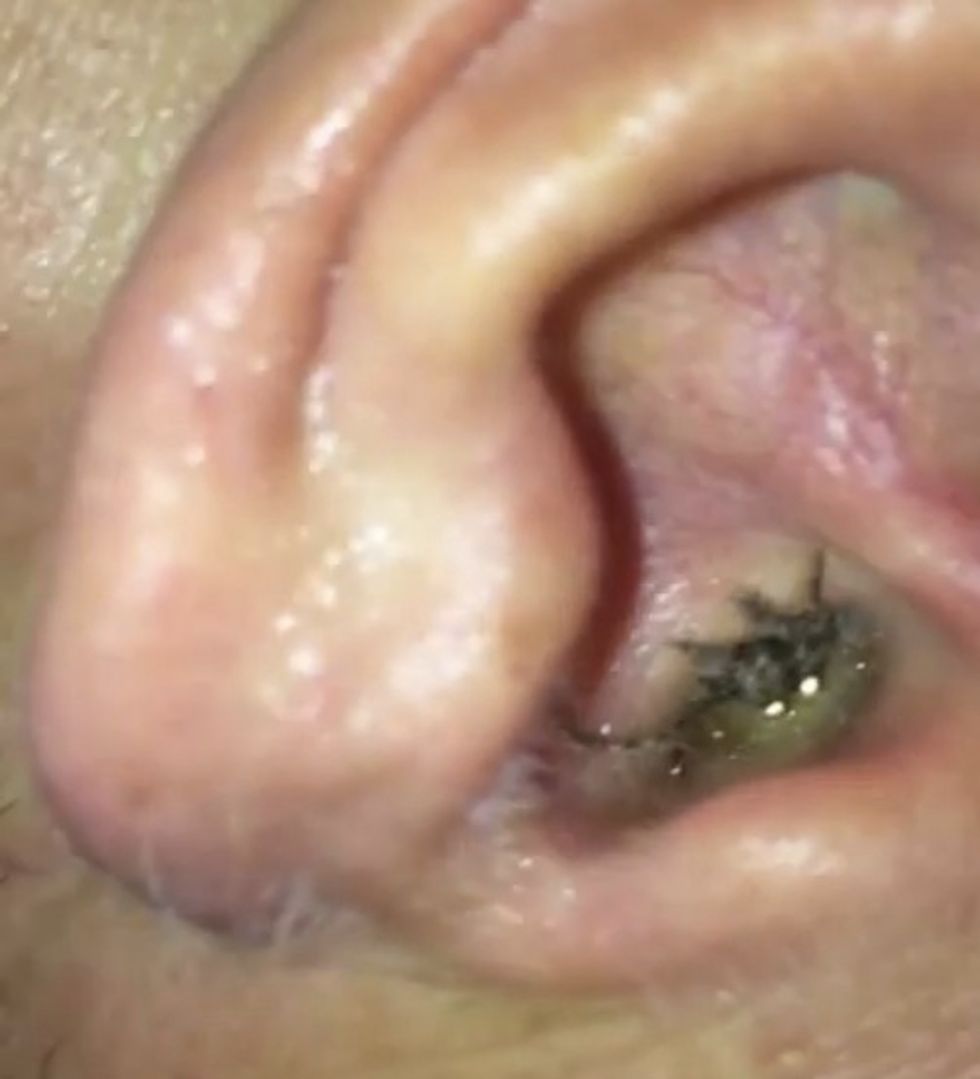 Image source: YouTube
What appears to be a spider seemingly crawled partially out of Branit's ear canal and then headed back inside. Branit himself sounded pretty agitated by the whole thing.
Reactions to his 14-second YouTube clip, "I think I have something in my EAR!!!" have been swift — it's closing in on 400,000 views as of Sunday afternoon after he posted it Friday.
But before you get overly excited, bear in mind that Branit runs a video special effects outfit that does work for movies and television. Indeed, quite a few YouTube viewers aren't convinced that the clip is legit.
One commenter said "the movements are way too smooth to be entirely realistic, a bug in real life would be much quicker, but the look of the model itself is incredibly convincing well done."
Branit hasn't responded to any of the comments as of Sunday.
Here's the clip:
(H/T: Opposing Views)
—
Follow Dave Urbanski (@DaveVUrbanski) on Twitter