Presidential contender and Kentucky Sen. Rand Paul plans to kill the PATRIOT Act.
His fellow Republicans aren't happy about it.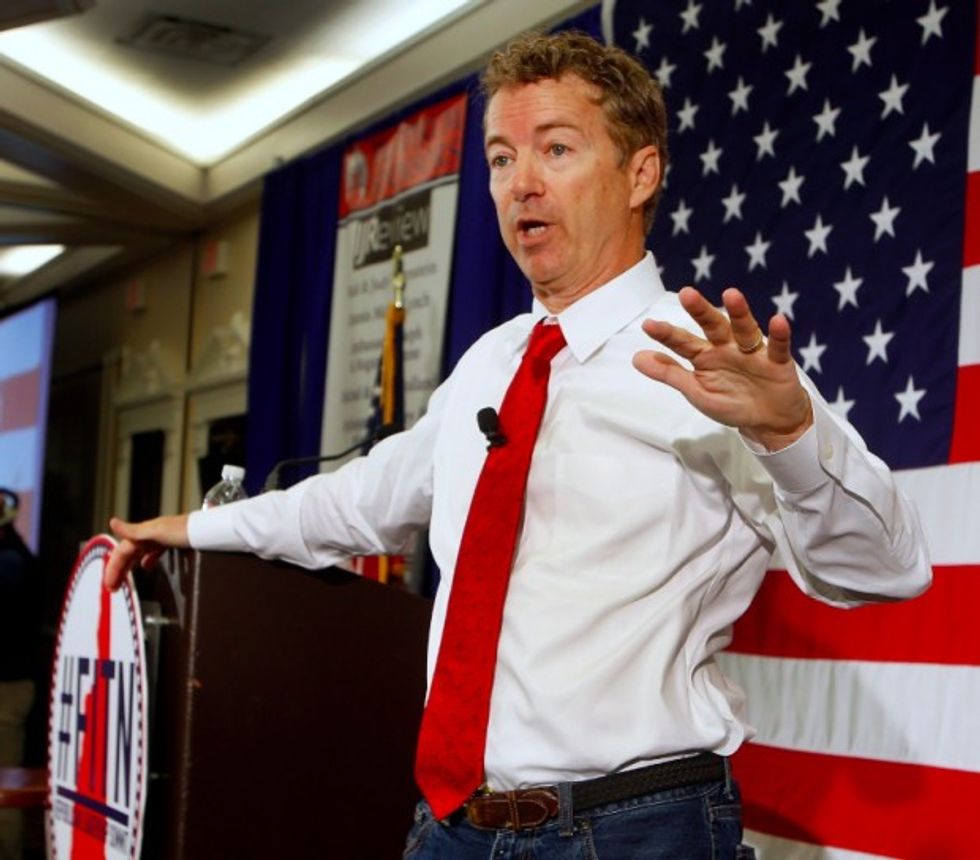 Republican presidential hopeful Sen. Rand Paul, R-Ky., speaks at the Republican Leadership Summit Saturday, April 18, 2015, in Nashua, N.H. (Image source: AP/Jim Cole)
On Saturday, Paul pledged, "[T]omorrow, I will force the expiration of the NSA illegal spy program," ahead of an unusual Sunday evening Senate vote.
Through a procedural maneuver, he could effectively force the expiration of the PATRIOT Act that many Republicans say has kept the nation safe from terror attacks after 9/11 — and his stance has drawn the fury of many on the right.
Former New York Gov. George Pataki accused Paul of "simply putting Americans at risk for a political reason" on Sunday, while former Flordia Gov. Jeb Bush said Paul's work to kill the PATRIOT Act is flat-out "wrong."
Over on Fox News, commentator Brit Hume said it seems Paul is "confused about which party he's running in."
He continued, "These stances, either on surveillance or on who's responsible for ISIS, they're not going to sit well with the majority of the Republican population."
In Hume's view, only a small portion of the GOP shares Paul's "somewhat paranoid view of things."
Watch below:
—
Follow Zach Noble (@thezachnoble) on Twitter