There's a new debate brewing within the Church of England, as a group of female priests are asking that God be referred to as "she" as well as "he" in an effort to battle sexism — a proposal that has sparked a fair bit of controversy.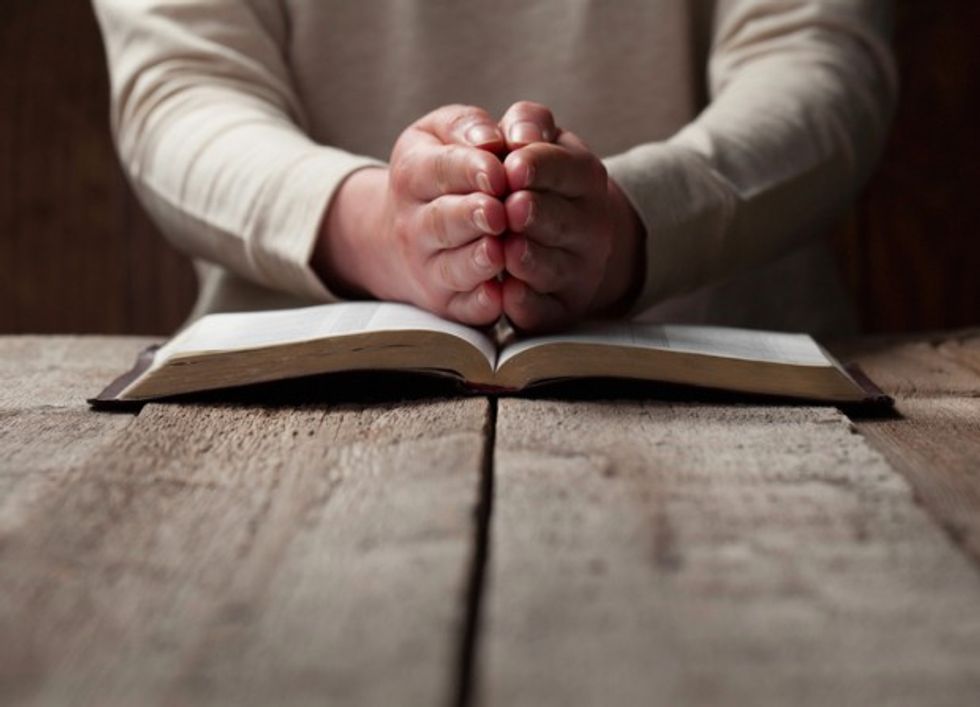 Photo credit: Shutterstock
The main argument that the female priests use to defend their pronoun proposal is that exclusively using "he" creates an environment in which it appears as though the Almighty is closer to men than to women, the Daily Mail reported.
Some female priests have already stopped using male pronouns altogether when speaking about God — something they believe will lead to increased equality among the sexes.
"When we use only male language for God we reinforce the idea that God is like a man and, in doing so, suggest that men are therefore more like God than women," the Rev. Emma Percy, chaplain of Trinity College, in Oxford, United Kingdom, told the Sunday Times. "This means that women can see themselves as less holy and less able to represent Christ in the world."
She continued, "If we take seriously the idea that men and women are made in the image of God, both male and female language should be used."
Hilary Cotton, chairwoman of Watch (Women and the Church), a group of faith leaders advocating for the language change, said that Christians "are failing God" if they continue to worship "an almost exclusively male God," noting that she and other female priests simply want to expand perceptions of the Lord by changing the traditional language used to describe him.
"The question of how might we rewrite the services of the Church of England in a way that broadens our understanding of God is a difficult question over which we will wrestle for a number of years," she said. "This has arisen now because of a change in gender culture."
In a recent speech titled, "Women Bishops: What Difference Does it Make?" Cotton said that sexism continues in the Church of England and that women serving as bishops will make a key difference "only if God is she as often as she is he – because this is such a formative aspect of our church life, and a real bastion of sexism."
Not everyone is on board: Ann Widdecombe, an author and former conservative politician who left the Church of England after female priests were admitted, called the proposal the "work of a few lunatics," according to the Daily Mail.
Women have been permitted to serve as priests in the Church of England since 1994, though they were not permitted to become bishops until 2014. That same year, the devil was removed from the denomination's official baptism rite as well, among other reforms.
Read more about the "she" issue here.
(H/T: Daily Mail)
—
Front page image via Shutterstock