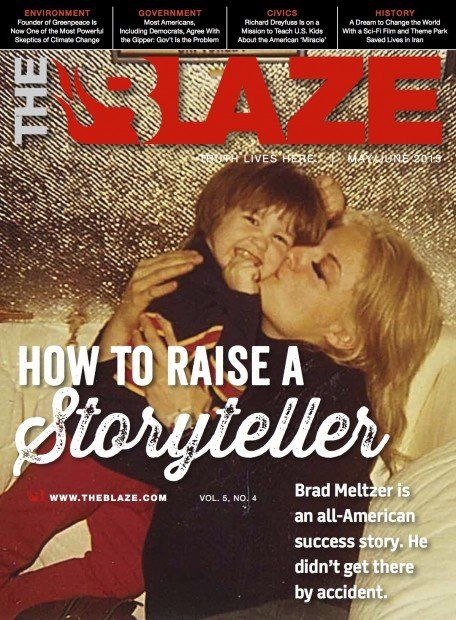 At TheBlaze, "we tell stories of love and courage where the good guys win." So for the May/June issue, we thought we'd bring you the story of a storyteller.
Brad Meltzer is one of the most accomplished authors in America. With many best-sellers to his name, a successful career in television, and top honors for his work, he could just rest on his laurels.
But he won't. There's too much at stake.
He is an all-American, rags-to-riches success story, and he knows he didn't get there by accident. For him, what is most noteworthy about his life is how none of it would have happened without the amazing power of his parents' love and the way it fuels him today.
And you won't want miss the strange-but-true story of Science Fiction Land—an amusement park that would put Disneyland to shame—and the sci-fi movie it was designed for. Neither project ever happened, but the dreamer behind it changed the world.
Follow Chris Field (@ChrisMField) on Twitter