Texas Rangers' outfielder Josh Hamilton slapped a pinch-hit double in the 9th inning to drive in two runs and give his team a 4-3 win over the Boston Red Sox on Sunday. And while that made for a perfect ending for him, it eventually led to a something quite the opposite for a reporter during the postgame interview.
Winning swing. pic.twitter.com/nxeOVZ54oh

— Texas Rangers (@Rangers) May 31, 2015
After the game, Hamilton was speaking with Fox Sports reporter Emily Jones when he spotted teammates Elvis Andrus and Robinson Chirinos sneaking up on him with large containers of Powerade.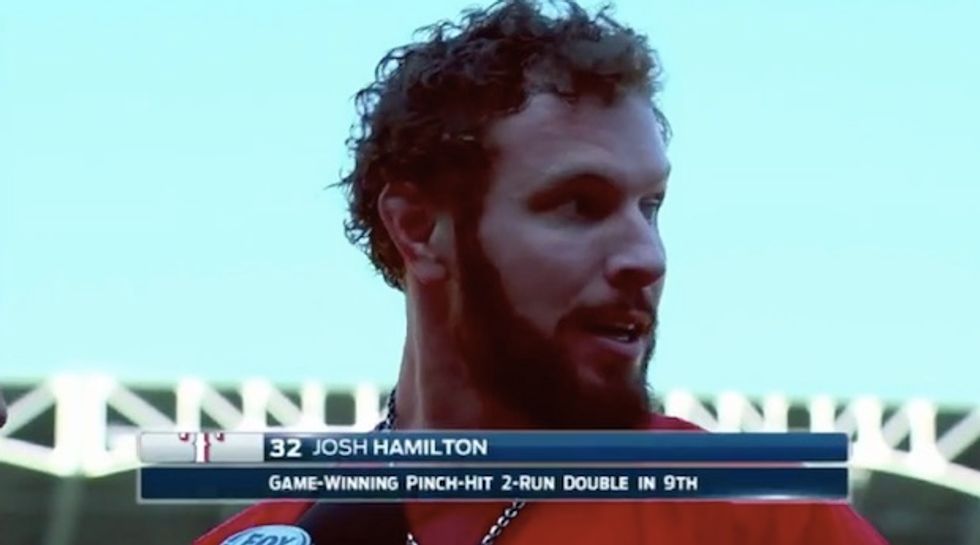 Image source: YouTube
Hamilton deftly ducked the deluge. But that left Jones front and center taking a direct hit. However, a second wave of the red liquid assured both Hamilton and Jones were equally soaked.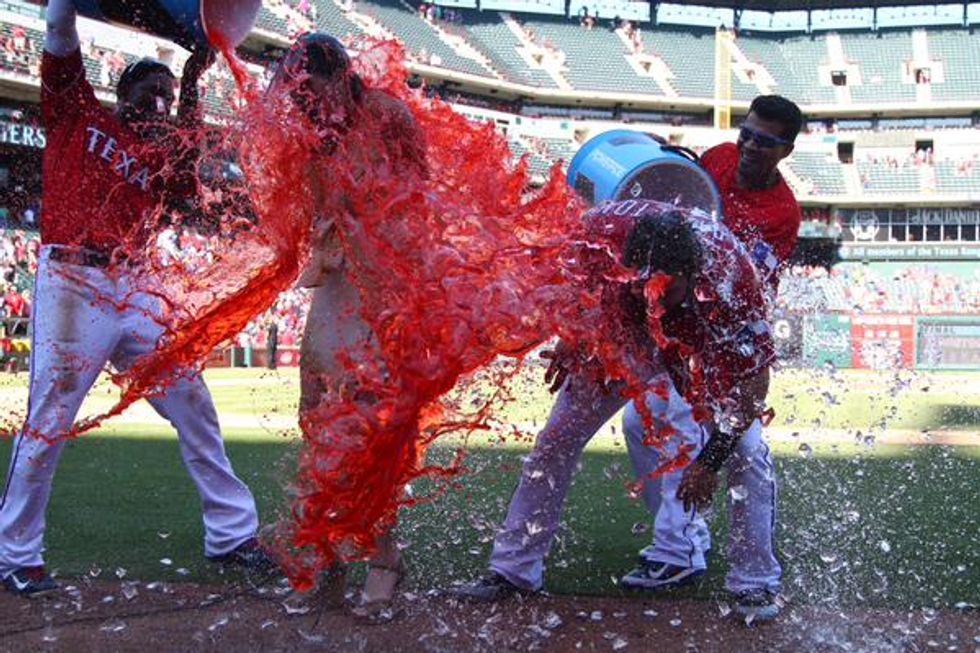 Image source: Twitter
A cell phone camera caught the action and delivered this close up clip:
Jones posted a tweet about the incident, including a shot of the Gatorade-stained dress:
RIP this dress. You better watch your back @ElvisandrusSS1 #revengewillbemine pic.twitter.com/wwSqoZT1m2

— Emily Jones (@EmilyJonesMcCoy) June 1, 2015
__
Follow Mike Opelka (@Stuntbrain) on Twitter.