If you just glanced at it, you'd think someone had plopped a dozen or so piles of spaghetti down the centerline of a road in Texas' Eisenhower State Park. But upon closer inspection, you'll probably regret comparing it to something that you eat.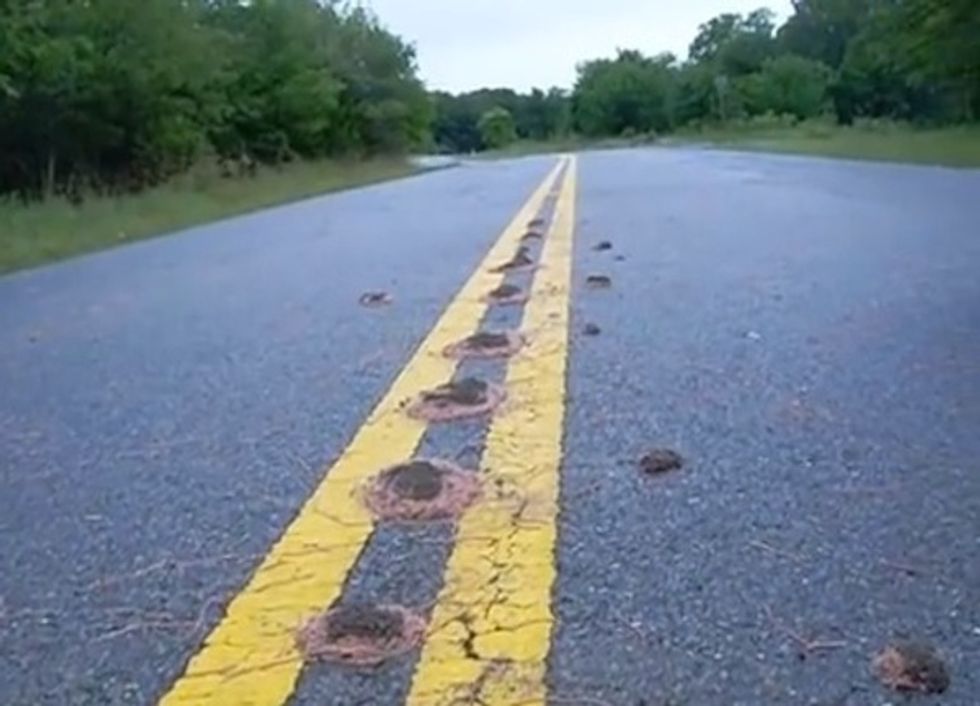 Image source: Eisenhower State Park/Video
Park officials took pictures and video just a few days ago of a strange sight: several piles of earthworms, tangled and clumped together, were in a nearly straight line in the middle of the road.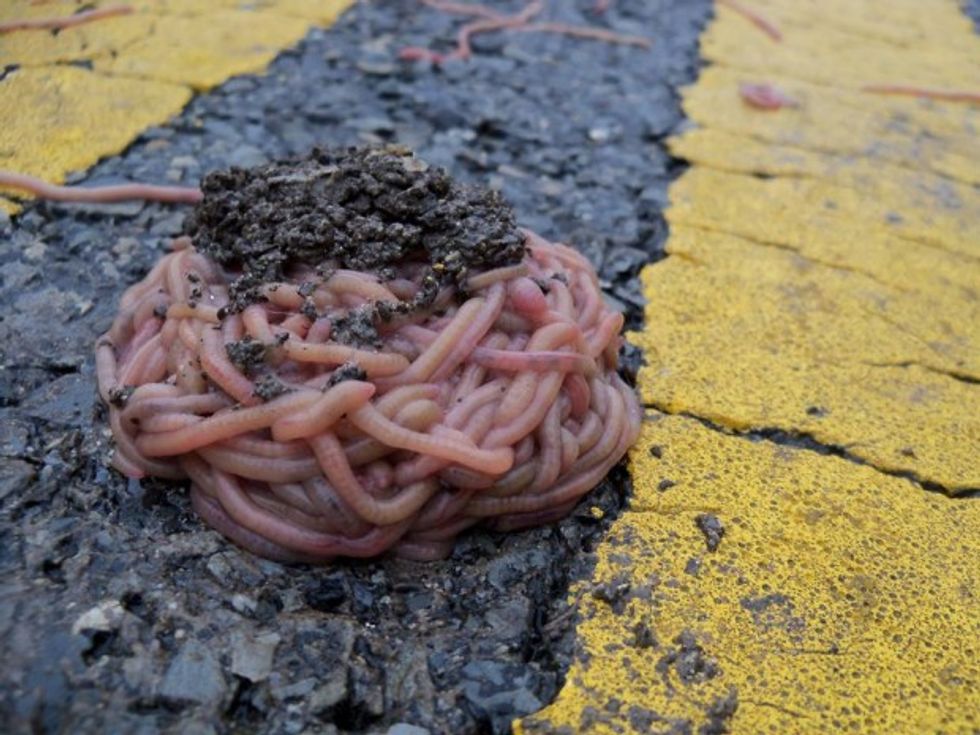 Image source: Eisenhower State Park/Facebook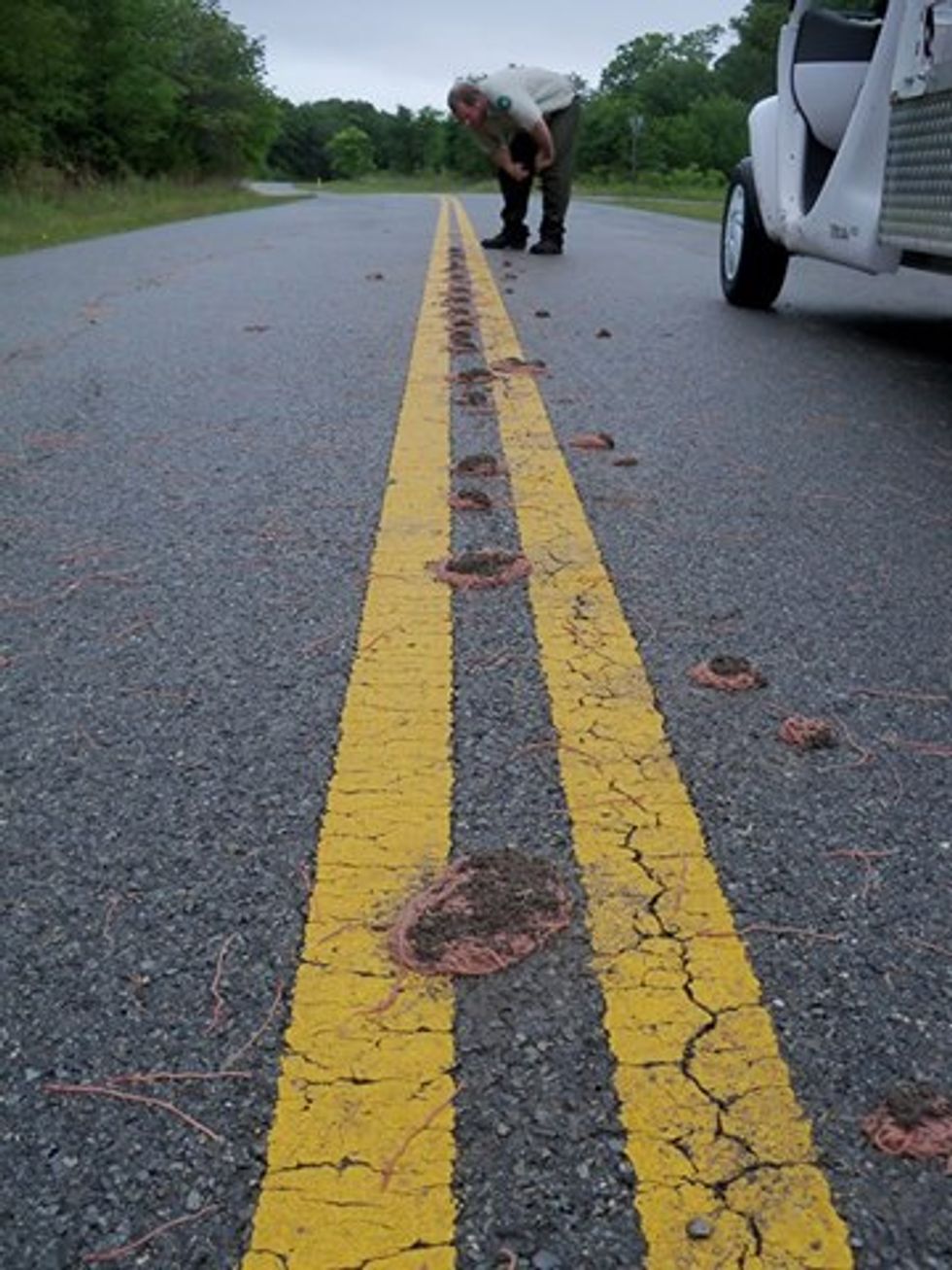 Image source: Eisenhower State Park/Facebook
"Rangers at Eisenhower State Park near the Oklahoma border found these clumps of earthworms in the road. Recent flooding may have brought out this herding behavior," the park speculated in a description accompanying its video.
Check it out:
"We're still puzzled why they decided to line up in the middle of the road,"Park Superintendent Ben Herman told ABC News of the piles found in a part of the park that was closed for a while due to area flooding. "Even our biologist doesn't know why they're spaced so well and in the line."
Speculation included that the worms might have moved to the center of the road, which is typically slightly higher than the sides, because it was drier.  Another theory, ABC News reported, is that the worms gathered together to avoid predators, thinking the sound of the rain was similar to predators.
"We were all fascinated by what happened," Herman told the news site. "It was pretty entertaining to watch the worms do their thing."
By Tuesday though, all that remained of the piles was "vermicast (a.k.a. worm manure), the state park said on its Facebook page.
(H/T: WJLA-TV)