Surveillance video has emerged showing the brutal stabbing of a 16-year-old girl in a Target story, and the "Superman" act that just might have saved her life.
The 2013 incident happened at a Target store in East Liberty, Pennsylvania, near Pittsburgh when Allison Meadows, then 16, was visiting with family from Chattanooga, Tennessee, WTAE-TV reported.
Prosecutors say the video, made public for the first time during the trial of 44-year-old Leon Walls, shows Walls repeatedly stabbing Meadows as her mother and others stand back, pleading with him to let the teenager go.
Meadows' father, Glen, called the horrifying incident the "most gut-wrenching thing" he's ever had to watch.
"It has been an emotional roller coaster," Glen Meadows told WTAE-TV, referring to the two years its taken for the case to go to trial.
Warning: Graphic video
In the video, bystander Mike Turner is seen going around the checkout lane, unseen by the suspect, then running and leaping from the counter onto Walls' back. An all-out brawl erupts as others try to stop the suspect before police arrived and used pepper spray to subdue him.
"It was so sad," Turner said. "To see him stabbing her and the other guys that got stabbed. It was sad to see."
As Turner later watched the video himself, he described what was happening moment by moment. When the footage showed him leaping onto Walls' back, Turner said, "That's Superman came into action, that's Superman."
Walls was charged with attempted homicide, aggravated assault and recklessly endangering another person. Police said Walls also stabbed another man just outside the store just before running in and attacking Meadows.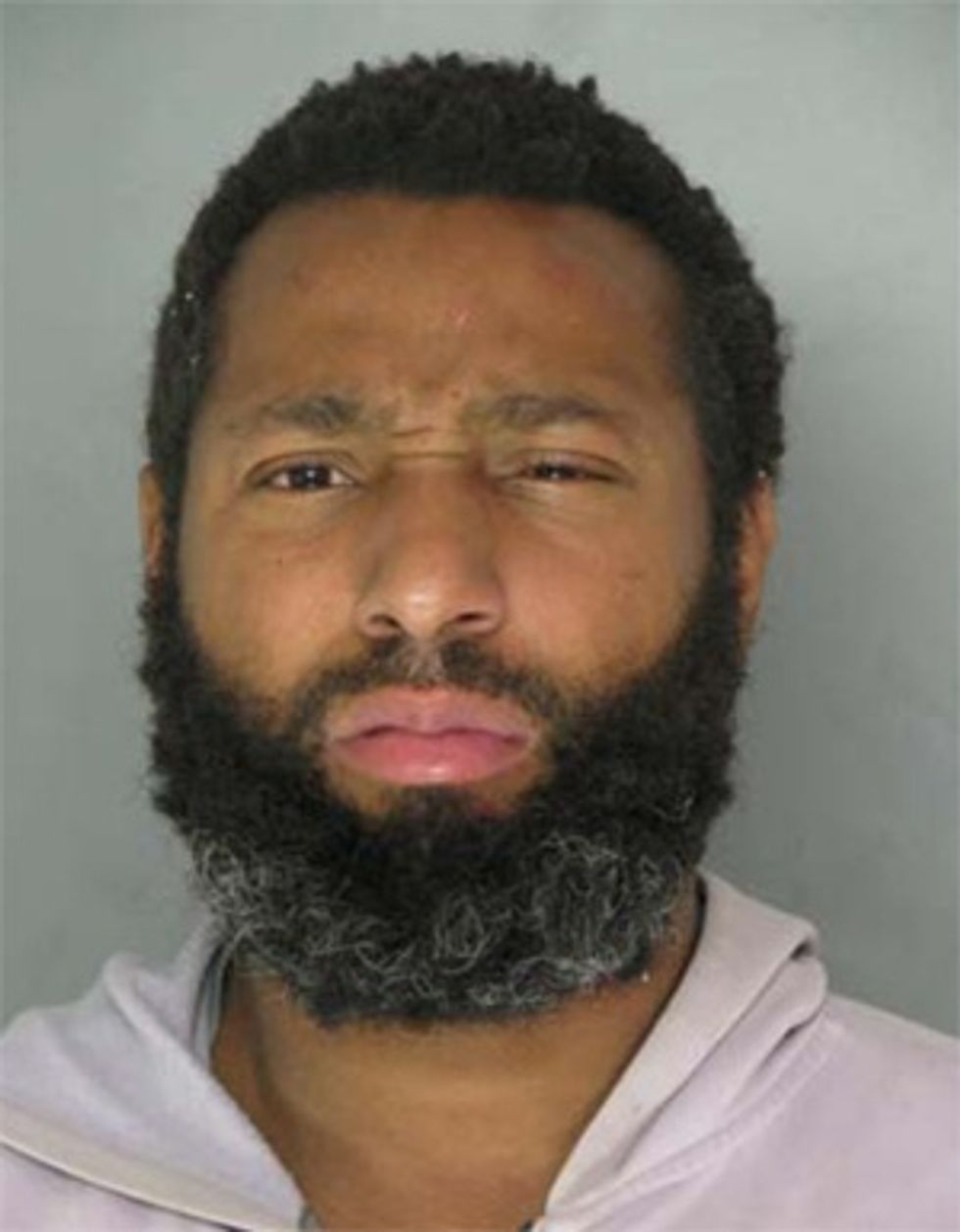 Image source: Pittsburgh Post-Gazette
The 16-year-old spent several days at the University of Pittsburgh Medical Center but has since recovered. She appeared on camera with her father during a recent WTAE-TV interview.
Walls' public defender, Andrew Capone, has tried to convince the judge that his client was legally insane at the time of the incident, the Pittsburgh Post- Gazette reported.
"There is no excuse, but there is an explanation," Capone said during his closing argument.
UPMC psychiatrist Abhishek Jain testified that Walls had symptoms of schizophrenia, severe delusions, hallucinations and paranoia. Jain said the suspect heard voices before the stabbing threatening his life and repeatedly saying "hate, hate, hate."
Walls spent a year at Torrance State Hospital and has shown some improvement with medication, according to the Post-Gazette.
Walls claims he doesn't remember the stabbing itself but said he recalls going into a discount store to buy bug repellant and then waking up in a pool of blood at Target.
A jury was expected to begin deliberations Thursday.
(H/T: Daily Mail)
–
Follow Jon Street (@JonStreet) on Twitter