Archaeologists investigating one of the oldest civilizations in the Americas found three 3,800-year-old statues at a site in Peru. The Ministry of Culture thinks these artifacts were likely part of an "offering of deep symbolic significance."
"It consisted of a basket of reeds tied with brown cotton yarn, enveloping another basket and, within it, three polychrome anthropomorphic figurines, not clay, they looked at each other," the news release (translated via Google Translate) from the ministry stated.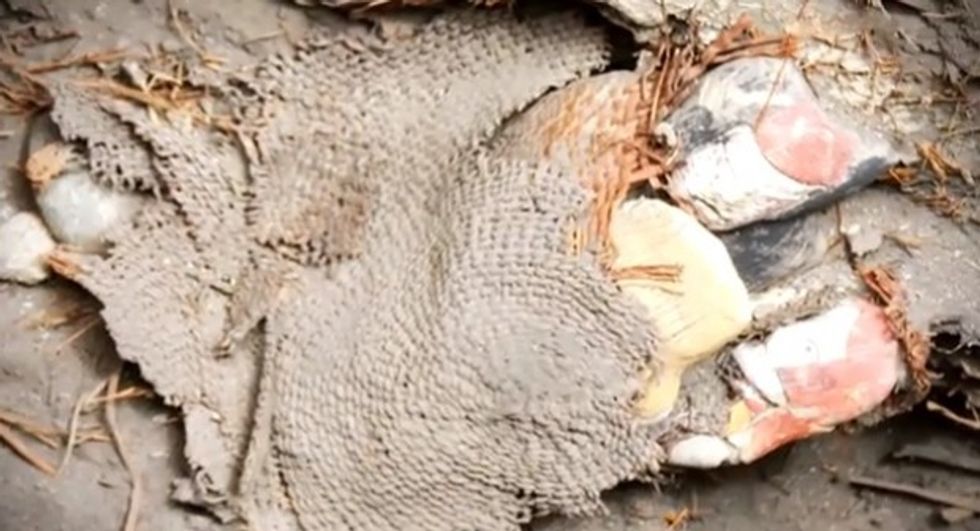 The three statues were found in a basket facing each other. The researchers believe the statues represent two high-profile figures in the society and a priestess. (Image source: YouTube)
The "statuettes" — designated as such by the ministry because of their smaller stature —  are believed to represent two political figures and a priestess.
The first figure, a male, has mustard-colored hair and a red beaded necklace. The second statue is taller than the others and has black hair, a red forehead and wears a necklace of black and red beads. Researchers believe this second statue could represent a priestess because of its height relative to the others, its position in the middle of the two others and because of its 28 fingers.
The third statue is also a woman and has reddish hair and black lips.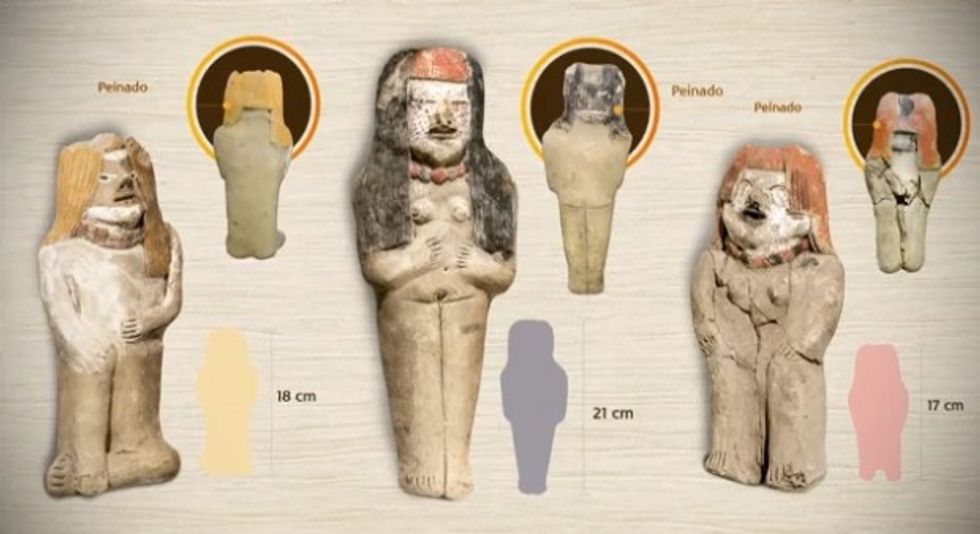 Image source: YouTube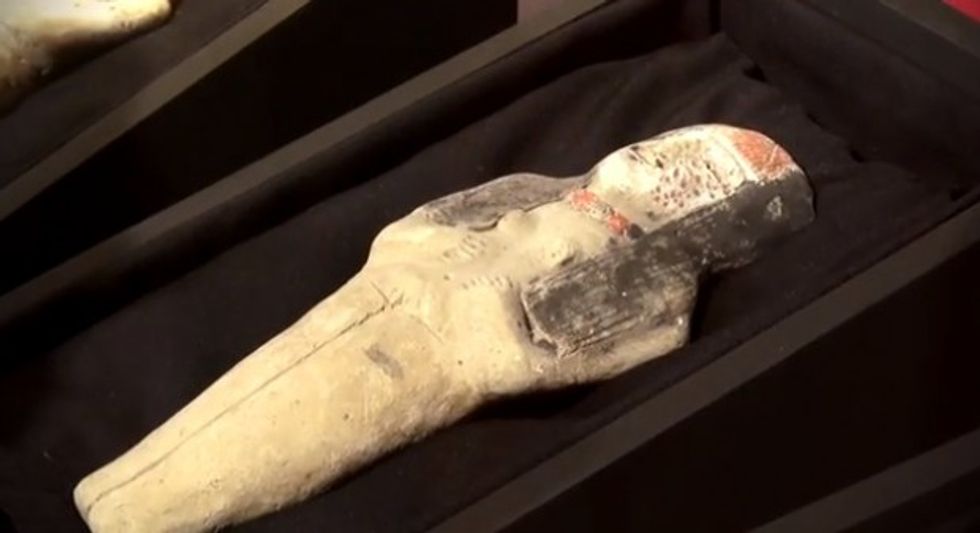 Image source: YouTube
Two heads without bodies were also found in the rectangular building, which the archaeologists believe was built exclusively for offerings.
"Faces, face painting, hairstyles and features of female heads exhumed remind the statuette recovered in Miraya, archaeological site of the Supe Valley," the news release stated. "We would be looking at the representation of a deity or corresponding to the end times of the Caral civilization feminine archetype."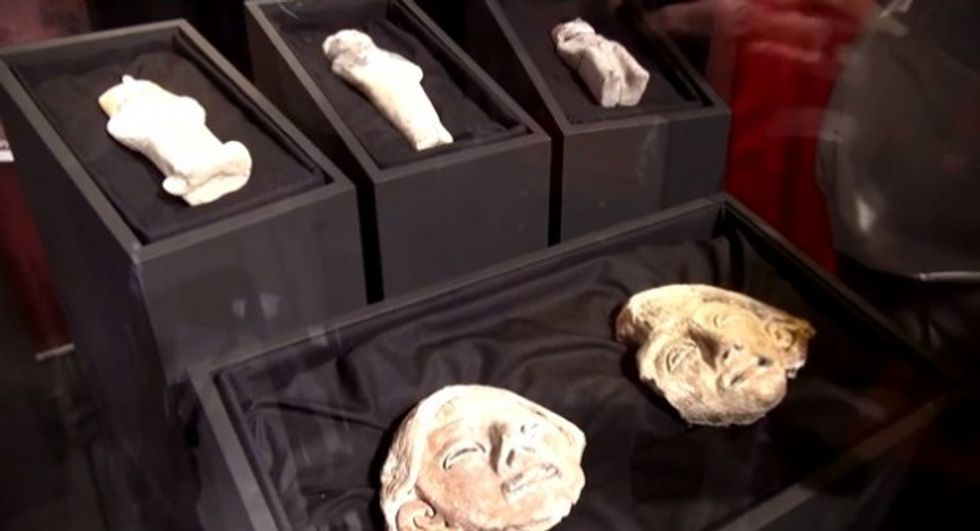 Image source: YouTube
Check out this video to see the artifacts, which were revealed at the 8th anniversary of research and enhancement of the archaeological site of Vichama:
The Caral civilization is considered the oldest in the Americas.
"What we're learning from Caral is going to rewrite the way we think about the development of early Andean civilization," Jonathan Haas with the Field Museum in Chicago said of research in 2001 that dated buildings in the ancient city of Caral to between 2600 and 2000 B.C.
The city of Caral is slightly more inland than the Vichama archaeological site on the coast of the South Pacific where these statues were found, but it is all part of the Caral Archaeological Zone, according to the ministry.
(H/T: Business Insider)