A Texas town has come together after an arrest warrant was issued for a 75-year-old woman who let the grass on her property grow too high.
Riesel police Chief Danny Krumnow said that Gerry Suttle let the grass too high on the property she owns across the street from her house, and that it was in violation of city ordinance. But Suttle said she's never even gotten a parking ticket, so she was shocked to learn that police intended to take her to jail on something so "stupid," KWTX-TV reported.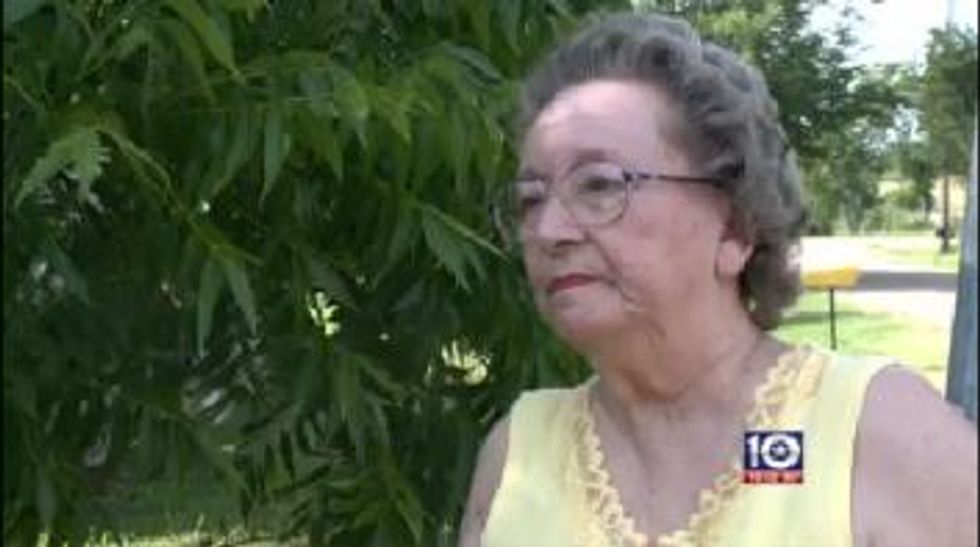 Image source: KWTX-TV
According to Krumnow, the city sent a letter to Suttle telling her she would need to appear in court because of how high she allowed the grass to get, but Suttle says she never got a letter. And when Suttle didn't show up for her court date, a judge issued her arrest warrant.
Suttle, who was physically unable to mow the grass herself, asked her son to cut it for her. That is, until four brothers heard about what happened and volunteered to help.
"We haven't met her yet but she's 75 years old and she needs some help mowing. That's the least we could do," Blaine Reynolds, one of the brothers who helped mow the grass on Suttle's lawn, said.
Upon seeing the brothers' random act of kindness, others in the community decided to pitch in also. After just two hours, all the grass had been cut.
Krumnow said he never had any plans to arrest Suttle since the two of them are friends and she used to serve on the city council
But the warrant is still a problem for Suttle because even though police in her own town know who she is, officers in other towns do not.
"My name is on the list. If I get stopped, I'll get picked up, "she said.
According to Suttle, the city ordinance telling residents how to keep their lawns shouldn't be even be on the books. She further suggested that officials "straighten their act up" and "read the state laws before bailing off into something stupid."
Suttle said she now plans to ask the judge to drop her arrest warrant, but it's unclear what will ultimately happen.
(H/T: KWTX-TV)
–
Follow Jon Street (@JonStreet) on Twitter