Glenn Beck on Thursday shared the remarkable reason he decided to speak at the Guiding Light Church in Birmingham, Alabama on August 28th, the anniversary of Martin Luther King's "I have a dream speech" and his "Restoring Honor" rally.
Beck said he was speaking at an event, and though there was a large crowd in the audience, he could not stop looking at the church's preacher, Bishop Jim Lowe.
"God is like, 'Got to talk to him. Got to talk to him,'" Beck related on his television program. "God wouldn't leave me alone!"
Beck said he has known for several years that he needs to find a way to bring people of all faiths and backgrounds together to help those who are suffering, but he didn't know how to go about it. He decided he couldn't ignore the prompting to speak with Lowe.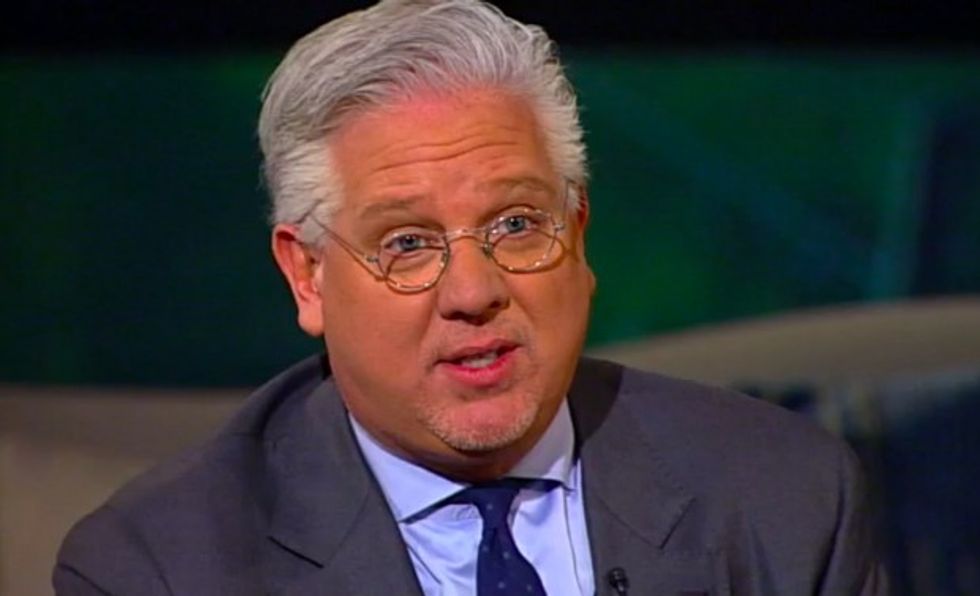 Glenn Beck speaks on his television program June 4, 2015. (Photo: TheBlaze TV)
Everyone left the event, and Beck said he and his staff found the man amid the crowd. He told Lowe: "I don't know what we're supposed to meet for. But we're supposed to talk."
Lowe said he felt the same way, responding: "I'm supposed to do something with you, but I don't know what it is."
"At that time we both just kinda sat back and he said, 'Well I'm willing to do it. ... God sure tells me that's what should be done,'" Beck continued.
Beck said after he announced this week that he would be speaking at the church, the city's mayor called Lowe and said they were thinking about "just giving you the stadium because so many calls are coming in." Not only that, there were discussions about blocking off streets in case they wanted to do a march.
Beck said he didn't have any idea how to begin such a movement, but because he had faith, the plan is slowly revealing itself.
"We have to unite, be of one heart, of one mind, know exactly who we are, and then sit down and shut up because the Lord is going to use each of us in his own way at his time," he concluded.
[mlbvideo content_id=157088983]
The full episode of The Glenn Beck Program, along with many other live-streaming shows and thousands of hours of on-demand content, is available on just about any digital device. Click here to watch every Glenn Beck episode from the past 30 days for just $1!
--
This post has been updated.