The Islamic State has seized one of the biggest Christian churches in the Iraqi city of Mosul, which terrorists are reportedly turning into a radical mosque.
AP
According to fliers that were distributed by the Islamic State this week, the Syrian Orthodox Church of St. Ephraim will reopen as a house of worship for the terror group's jihadist fighters.
The Christian symbols within have already been removed and the Islamic State's logo is now on the outside the building. In addition to knocking down a cross from the church dome, furniture has been emptied and will be put on sale, Newsweek reported.
The Islamic State's demolition of the church and members' decision to change it into a "mosque of the mujahideen" — a place for Islamic fighters to worship — first appeared in a report by Fides, an outlet run by the Vatican.
The tragic fate of the ancient Syrian Orthodox Church of St. Ephraim was announced exactly one year after the Islamic State won control of Mosul on June 10, 2014.
"If so, it's a scary development, until now they have bombed or, in other ways, destroyed churches but when they change [the church to a mosque], it feels more definite," Nuri Kino, president of A Demand For Action, a group that works to protect minority groups in the Middle East, told Newsweek of the church report. "A year ago they said, 'Convert, pay or die,' then it turned out to be a lie — that even if you pay you will not be able to stay."
He continued, "If they changed a church to a mosque it is further proof of their cleansing, something that many call a genocide. They destroy our artifacts, our churches and try to erase us in any way they can."
And it's not only Christian churches that have been targeted by the Islamic State.
Other reports have claimed that mosques have also been destroyed as well as holy shrines due to Islamic State's strict rules and regulations.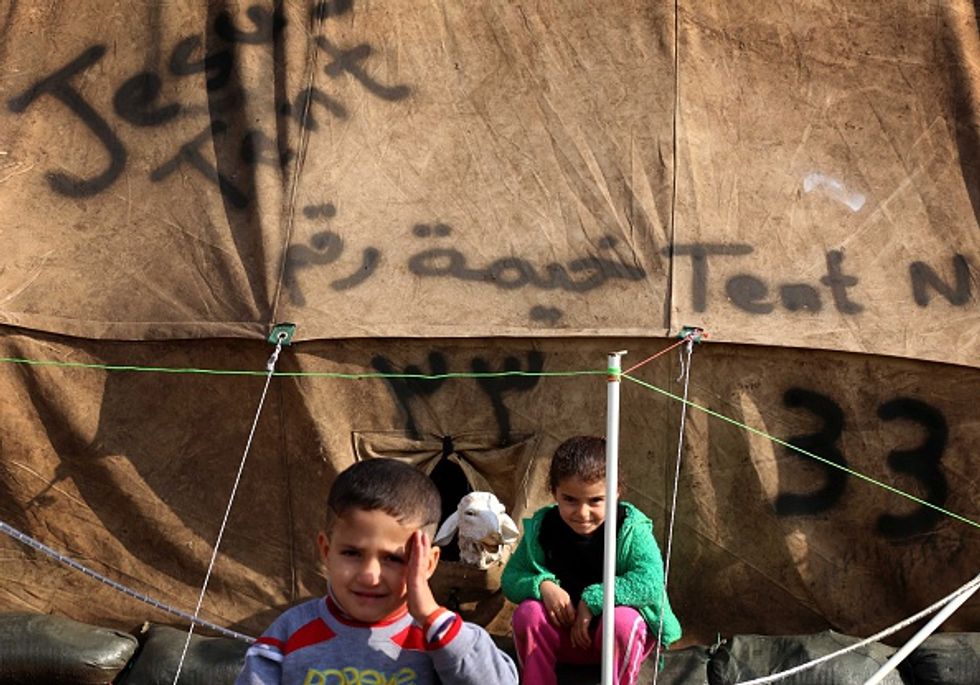 Caption:Iraqi Christian children who fled the violence in the northern Iraqi city of Mosul, sit outside a tent erected in the grounds of Mar Elias Chaldean Catholic Church where they are taking shelter in Arbil, the capital of the Kurdish autonomous region in northern Iraq on December 24, 2014. (SAFIN HAMED/AFP/Getty Images)
"The group has even replaced the imams in the mosques with pro-IS people" a man named Hisham told the BBC recently. "Many of us have stopped going to the mosques because those attending are asked to give an oath of allegiance and we hate that."
The outlet went on to explain that stoning and amputation are regular punishments that are inflicted upon residents of Mosul who violate strict laws set by the Islamic State. That said, the terror group has reportedly begun civil works projects to help invigorate the city in an effort to gain support among the people there.
(H/T: Christian Post)