Police in Arizona are looking for a man caught on surveillance video urinating through a mail slot.
Security footage caught an individual at the Altelier furniture store in Scottdale shortly after midnight on June 3, KPNX-TV reported. In the video, the man walks by the storefront, disappears for a few seconds and then comes back to relieve himself.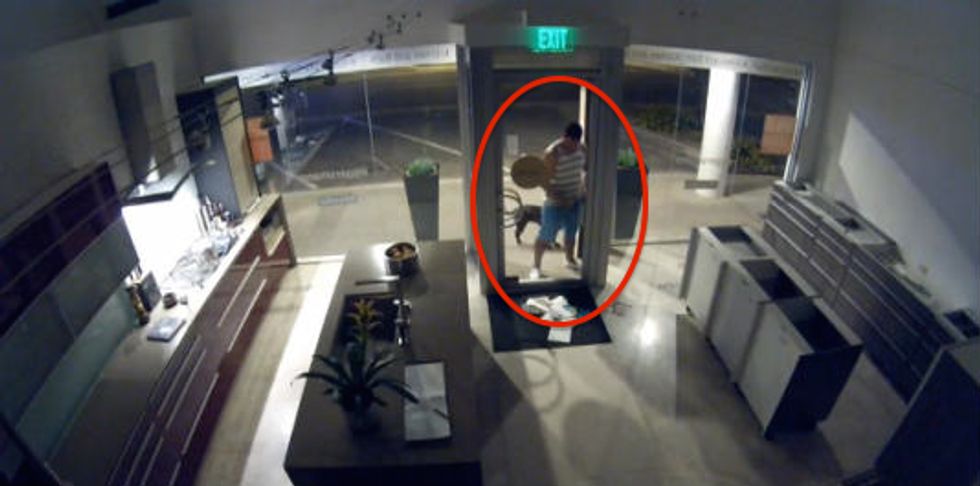 Image source: KPNX-TV
A spokesman for the Scottsdale Police Department said the urine contaminated both a rug and the mail that had been placed through the slot earlier.
The suspect is about 6 feet tall, 200 pounds and has a muscular build. He was wearing a white and gray tank top, turquoise shorts and white flip flops, according to police.
(H/T: KPNX-TV)
–
Follow Jon Street (@JonStreet) on Twitter