MSNBC host Ed Schultz challenged Democratic presidential candidate Hillary Clinton on Monday to take a stand on a controversial trade agreement, claiming that there's been "lots of talking going on" from both her and her spokespeople "but no straight talk."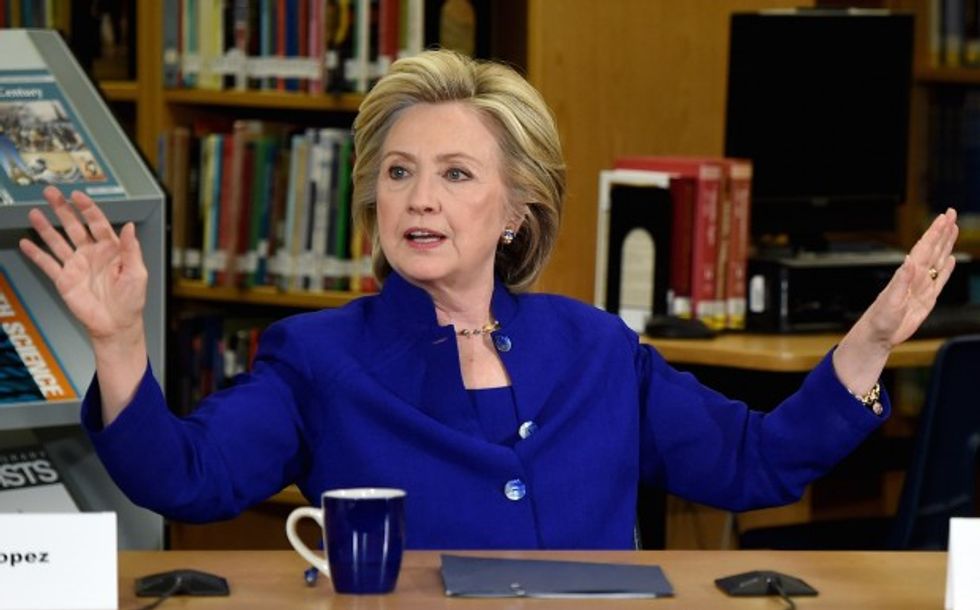 Democratic presidential candidate and former U.S. Secretary of State Hillary Clinton (Ethan Miller/Getty Images)
"The Democratic frontrunner for president still hasn't taken a position on fast track or the [Trans-Pacific Partnership]," Schultz said, going on to say that the controversy surrounding Clinton's refusal to take a stand is of her own doing. "This is not the media manufacturing a Hillary Clinton story that might not be very good."
The liberal TV host said that this is an example of Clinton not being crystal clear on whether she believes members of Congress should read trade deals before they vote on them.
"Hillary in a sense is putting her spokespeople in an untenable position," he said.
Schultz concluded by claiming that Clinton owes it to the public to make known her stance on the Trans-Pacific Partnership.
"American voters deserve to know where Hillary Clinton — or whoever else wants to be president — where they stand on fast track and the TPP," he said.
Schultz isn't alone in his frustration, either.
As TheBlaze previously reported, CNN's Jake Tapper was so frustrated by the Clinton camp's refusal to pointedly address the trade issue that he said on Sunday that he almost had an "aneurysm" trying to get an answer from Clinton's spokeswoman.
"I had Karen Finney, her spokeswoman, on the show yesterday, and I thought I was going to have an aneurysm trying to get a an answer from her on what Hillary Clinton's position is on this bill," he said.
Watch his Schultz's comments below:
(H/T: Mediaite).