WASHINGTON (TheBlaze/AP) -- The chairman of a House panel investigating the deadly attacks in Benghazi, Libya, says that a longtime confidant of Democratic presidential candidate Hillary Rodham Clinton did not write any of the numerous memos he forwarded to Clinton while she served as secretary of state.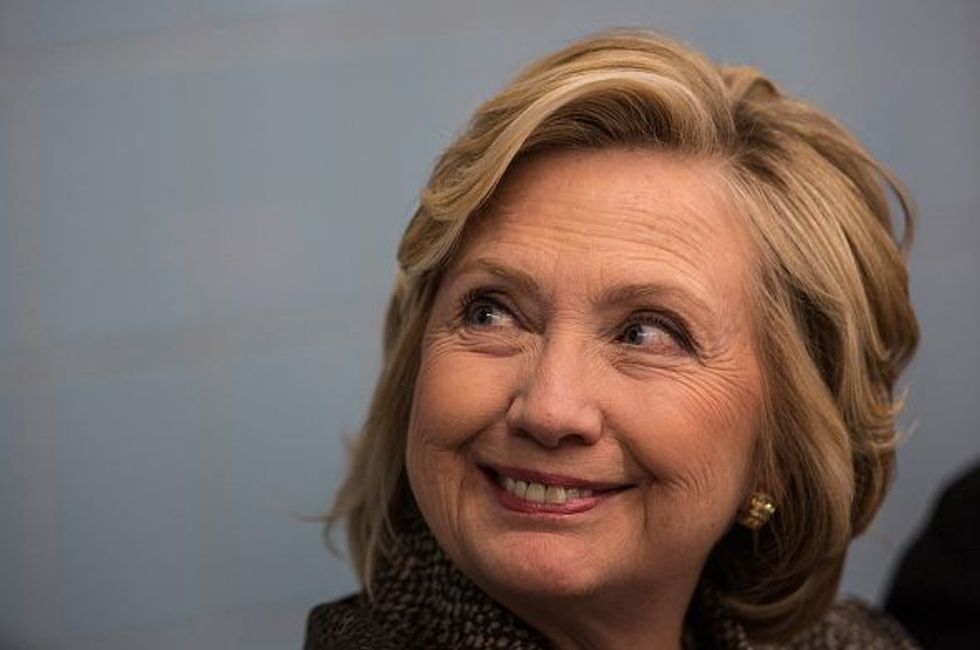 (Photo by Andrew Burton/Getty Images)
Nearly all the memos forwarded by Sidney Blumenthal to Clinton came from a single source, Rep. Trey Gowdy, R-S.C., said late Tuesday.
Both Gowdy and Blumenthal agreed that Blumenthal shed little light on the Benghazi attack, but Gowdy called the all-day session interrupted by lunch and floor votes "productive" and informative. Blumenthal, however, said his appearance "was for one reason and one reason only, and that reason is politics."
Rather than offer original analysis, Blumenthal was "simply and merely a conduit of someone who may have had business interests in Libya," Gowdy said after Blumenthal spent nearly nine hours at the Capitol as Gowdy's committee met in closed session.
Blumenthal, who has never been to Libya and is not an expert on the country, "has absolutely no idea if (information included in the memos) is credible or not," Gowdy said.
Gowdy also told Fox News Megyn Kelly on Tuesday he now questions Clinton's claim that Blumenthal's guidance on Libya was "unsolicited" after reviewing additional emails from the former secretary of state that appear to show the opposite.
Watch the interview via Fox News:
Blumenthal, meeting with reporters after his testimony ended, said the memos were written by a former high-ranking CIA official, adding that he passed them on to Clinton as a friend.
Blumenthal and Gowdy declined to name the author of the memos, but emails released last month show at least one memo written by former CIA official Tyler Drumheller.
The evening after the September 2012 Benghazi attack, Blumenthal forwarded to Clinton an analysis of the situation from Drumheller which purported to contain information from "sources with direct access to the Libyan National Transitional Council as well as the highest levels of European governments as well as Western intelligence and security services."
The memo said a top Libyan official, Mohamed Yousef el-Magariaf, had told close associates that the Benghazi attack was carried out by the militant group Ansar al-Sharia and that Libyan security officials believed the group "took advantage of cover provided by" demonstrations against an Internet video seen as insulting to the Prophet Mohammed to conduct it.
Blumenthal said he "explained the facts" about his correspondence with Clinton to the committee and "dispelled some myths recklessly disseminated" by some committee members.
"I answered every question," Blumenthal said, adding that he "shed no light on events in Benghazi" because he has no firsthand knowledge and never worked for the Obama administration.
Earlier Tuesday, Gowdy complained about delays in receiving emails between Clinton and Blumenthal, noting that the committee received roughly 60 new emails totaling 120 pages from Blumenthal last week.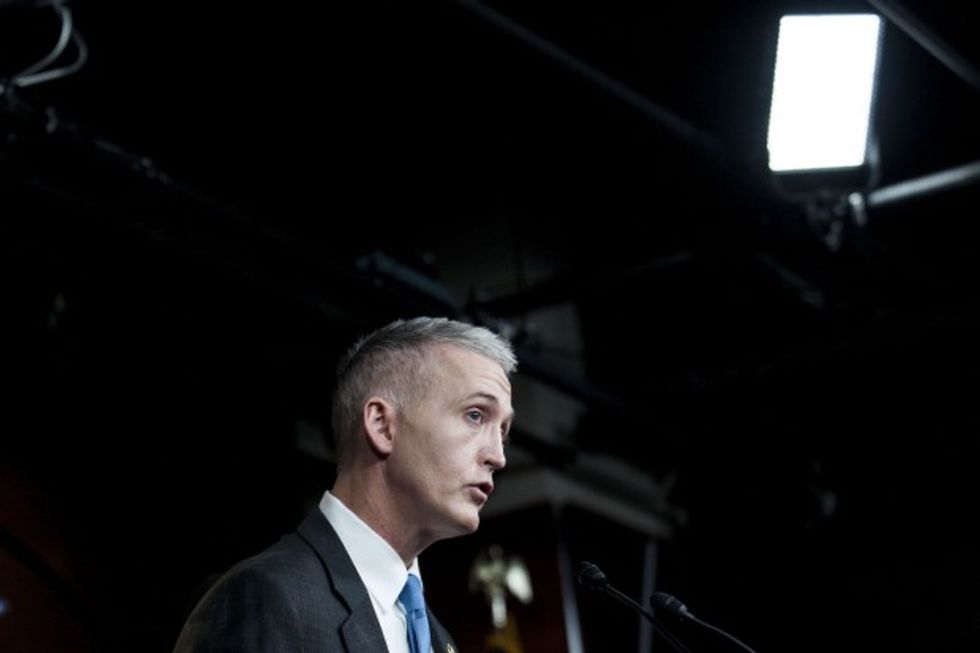 (Photo by Gabriella Demczuk/Getty Images)
Committee Democrats called the delay understandable after Gowdy and majority Republicans expanded the panel's scope from a probe of the September 2012 attacks that killed four Americans, including the U.S. ambassador, to a broader examination of U.S. policy toward Libya.
Democrats cited a May 29 letter from Gowdy to Blumenthal seeking "any and all documents and communications" sent to or received by Blumenthal related to Libya, "but not limited to Benghazi and Tripoli." The letter also asks for information on weapons found in, imported to or removed from Libya. Gowdy made similar, broad requests in a March subpoena issued to the State Department.
Rep. Adam Schiff, D-Calif., said the GOP was continuing to "move the goalposts in terms of what they're asking for from the State Department."
A member of the Benghazi panel, Schiff said the shift in tactics was occurring "out of frustration (by Republicans) that they weren't able to find anything of any interest on Benghazi - that is, anything that hadn't already been disclosed by the eight other investigations" conducted over the past several years.
Blumenthal was pressed for answers about frequent emails on Libya that he sent Clinton when she served as secretary of state. Blumenthal worked in the White House under President Bill Clinton and is a longtime friend and adviser to the Clinton family.
Blumenthal's role in sending the near-monthly missives emerged when nearly 350 pages of emails about the 2012 attacks on the U.S. diplomatic post in Benghazi were publicly released last month.
His testimony came days after Clinton formally kicked off her presidential campaign on Saturday.
State Department spokesman Alec Gerlach said the department has worked to make public all emails received from Clinton.
"Secretary (John) Kerry has been clear that the State Department will be both transparent and thorough in its obligations to the public on this matter," Gerlach said.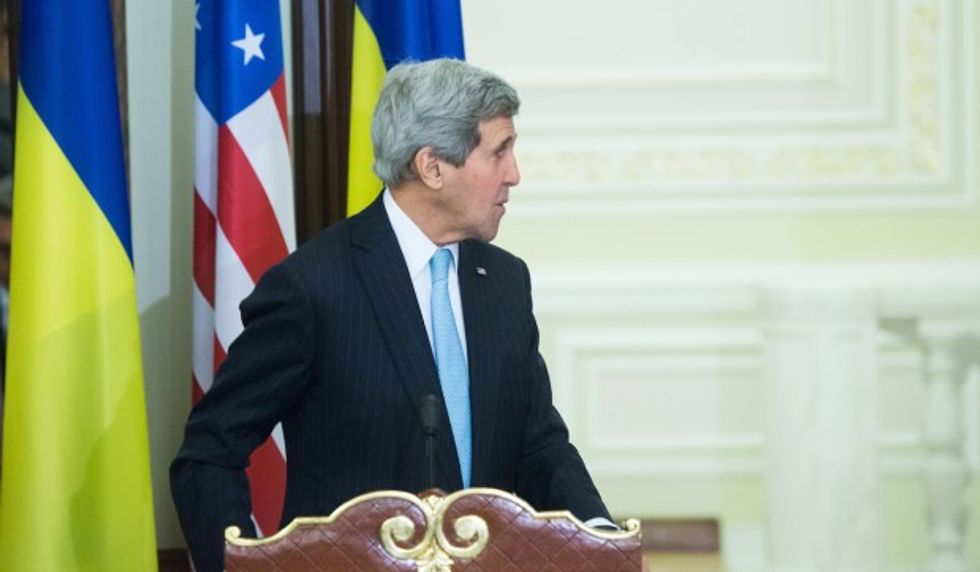 Source: Shutterstock
Blumenthal offered a flood of advice and intelligence to his former boss, sending frequent emails about the growing unrest in Libya to the personal email account Clinton continued to use as a government employee. The correspondence, which covered everything from warring Middle Eastern factions to political strategy, was absorbed by Clinton, who often forwarded the messages to aides.
Clinton's earlier efforts to hire Blumenthal, who has spent nearly two decades working for the Clinton family, as a State Department employee were rejected by White House aides. Those aides feared that Blumenthal's role spreading harsh attacks against Barack Obama in the 2008 presidential primaries would cause discomfort within the Obama administration.
Rep. Peter Roskam, R-Ill., a member of the Benghazi panel, said there were "not a lot of sparks" produced by Blumenthal's testimony Tuesday.
Rep. Elijah Cummings, D-Md., the senior Democrat on the panel, said Blumenthal's deposition was the latest example of how the committee "has strayed far from investigating the Benghazi attacks and is now focused like a laser on attacking Secretary Clinton in her run for president."
Cummings said Republicans no longer appear interested in discovering facts about Benghazi, but merely are trying to prove that Clinton "engaged in some sort of conspiracy" over the attacks, calling the investigation a "travesty" that has cost taxpayers more than $3.5 million.
---