Donald Trump paid to use Neil Young's "Rockin' in the Free World," despite the rocker's protests over his song being used during the Donald's campaign launch, Trump's campaign manager said.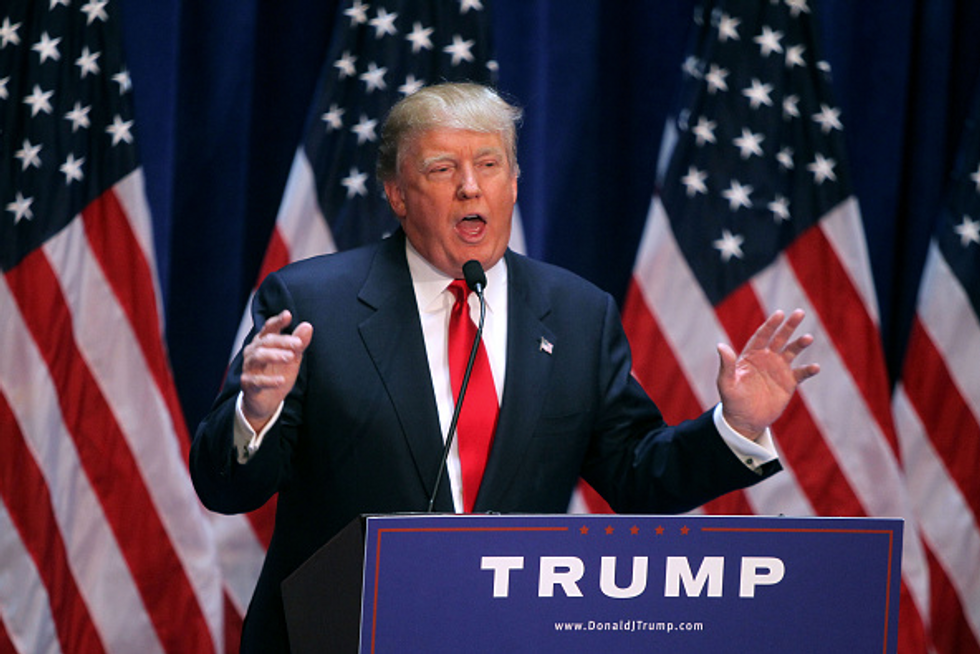 Donald Trump makes his presidential announcement at Trump Tower, June 16, 2015 in New York City. (Steve Sands/Getty Images)
Trump entered the room to "Rockin' in the Free World" before his speech announcing his presidential bid on Tuesday. Afterward, Young's manager told Mother Jones that Trump's use of the song "was not authorized." Young supports Democratic presidential candidate Sen. Bernie Sanders.
"We wrote a check to [music licensing companies] ASCAP and BMI and had the legal authority to use 'Rockin' in the Free World,'" campaign manager Corey Lewandowski told TheBlaze. "Mr. Trump likes his music and has been to his concerts, we won't use it again, out of respect to Mr. Young."
He said the campaign has received a cease and desist letter from Young.
Lewandowski also confirmed that Trump hasn't yet formally filed paperwork with the Federal Election Commission, but plans to do so within the next two weeks.
"There is a 15-day window to file with the FEC and we will meet that deadline either in late June or early July," Lewandowski said.
He said the Trump campaign has between 25 and 30 full-time staffers at its headquarters, with a bevy of uncounted advisers assisting Trump. He said there are also 22 staff members split among the key early voting states of Iowa, New Hampshire and South Carolina.
Lewandowski declined to say what would replace "Rockin' in the Free World" as Trump's new entrance song.
"Stay tuned," he said.
—
Follow Mike Opelka (@Stuntbrain) on Twitter