A new pro-Muhammad billboard campaign is being funded by a Muslim group in an effort to counter negative narratives surrounding Islam, while simultaneously evangelizing.
Organized by the Islamic Circle of North America, a Muslim education group, the billboards have already been posted in cities in California, New Jersey and Florida, among other locations, in an effort to present Islam as a faith that embraces love, Reuters reported.
The giant placards, which are slated to appear in cities across america, include messages like: "Looking for the answers in Life? Discover Muhammad," "Kindness is a mark of faith" and "Muhammad believed in peace, social justice, women's rights."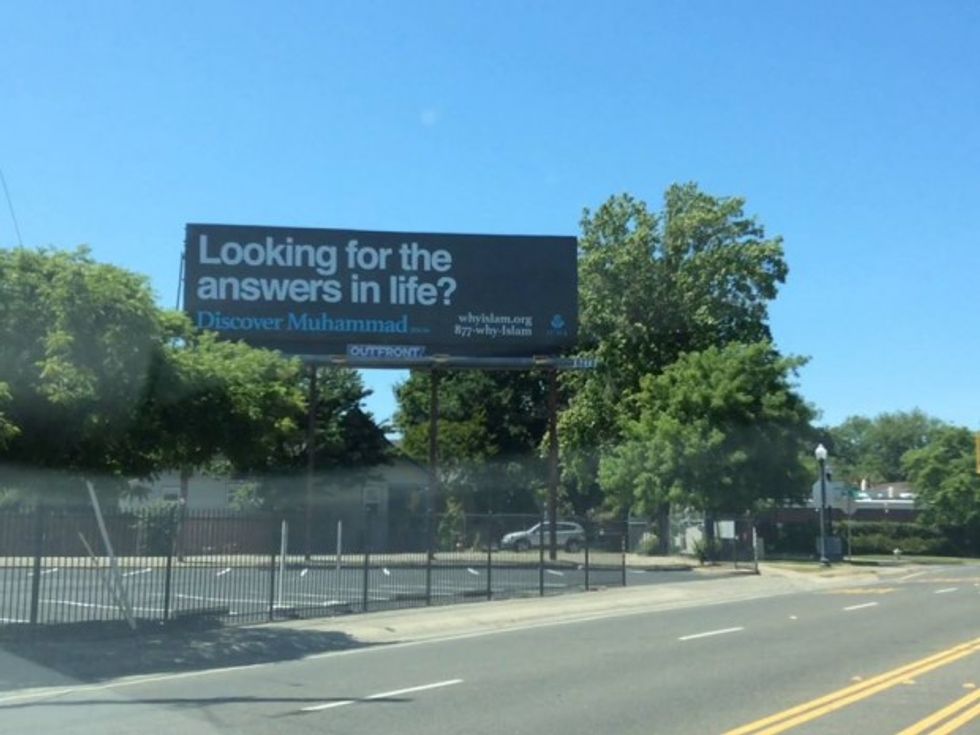 Islamic Circle of North America/Facebook
"We thought a proper approach would be to actually educate the larger public about [Muhammad's] personality, which exemplifies love and brotherhood," Waqas Syed, Islamic Circle of North America deputy secretary general, told Reuters.
The organization, which plans to place about 100 billboards in various cities across the country, said that the effort is being undertaken to try and counter the deadly attacks against Charlie Hebdo that unfolded at the hands of Muslim extremists in Paris earlier this year, Reuters reported.
As TheBlaze previously highlighted, the Islamic Circle of North America is no stranger to posting billboards aimed at dispelling what they say are blatant myths about the Muslim faith.
In 2011, the group set up a 24/7 toll-free hotline -- which is still present on the newest billboards -- that people could call to ask questions about Islam. The following year, the organization launched a campaign aimed at clarifying the true meaning of "Shariah," a term that refers to Islamic law.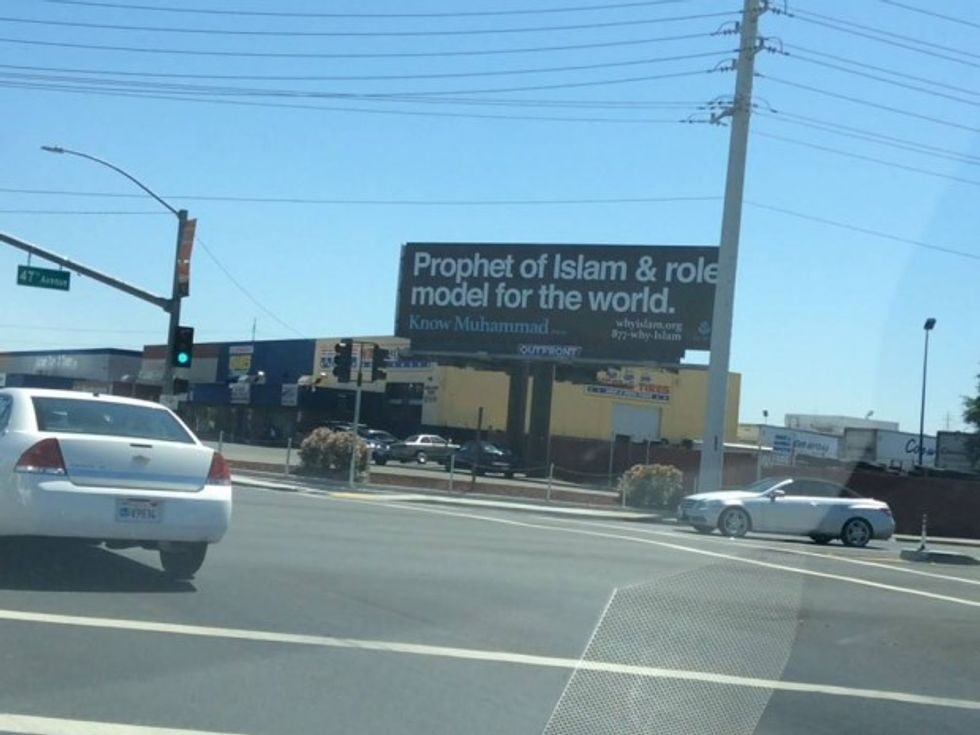 Islamic Circle of North America/Facebook
The Islamic Circle of North America held its annual convention last month in Baltimore, Maryland, where 20,000 attendees discussed ways to combat myths surrounding Islam, the Baltimore Sun reported.
"The stereotypical image of the prophet is not what we are taught or preach. The Islam we know or practice is totally different from that image. Our Islam is a commitment to God and … treating all human beings as equals," Islamic Circle of North America president Naeem Baig told the outlet. "When you look at the life of the prophet, his faith and commitment to God and service and to society, we must convey that."
The pro-Muhammad billboards coincidentally come just weeks after activist Pamela Geller's Muhammad cartoon contest was targeted by extremists in Garland, Texas.
(H/T: Reuters)