While reviewing the video captured by a security camera mounted on his front porch, a South Carolina man was surprised to see he had a visitor overnight Friday.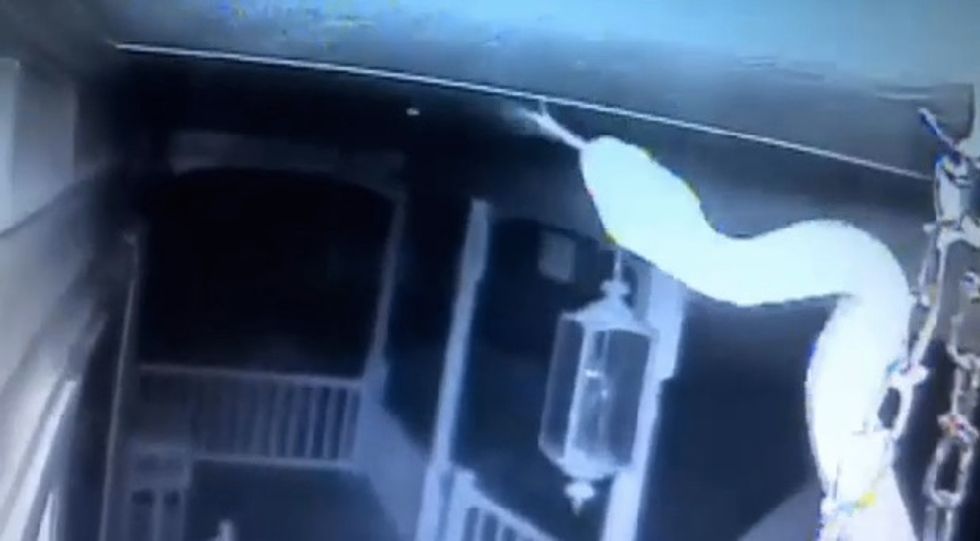 Image source: Fox Carolina
The Duncan, South Carolina homeowner sent the video to his local Fox affiliate. The station posted the clip on its on Facebook page as well.
Why was the snake climbing the chain? The homeowner theorized a bird's nest in the corner of the porch might have inspired the snake to make the climb in search of a free meal.
Watch the slithering.
—