Climbing trees is somewhat of a childhood right of passage.
And for Chris Sharma in his youth, it was no different. The 34-year-old, now considered "one of the world's strongest climbers," recently returned to his early tree climbing roots but in a very big way.
Sharma took on a 252-foot redwood tree in California. When you look at footage of the ascent, the size of the trees absolutely dwarfs him.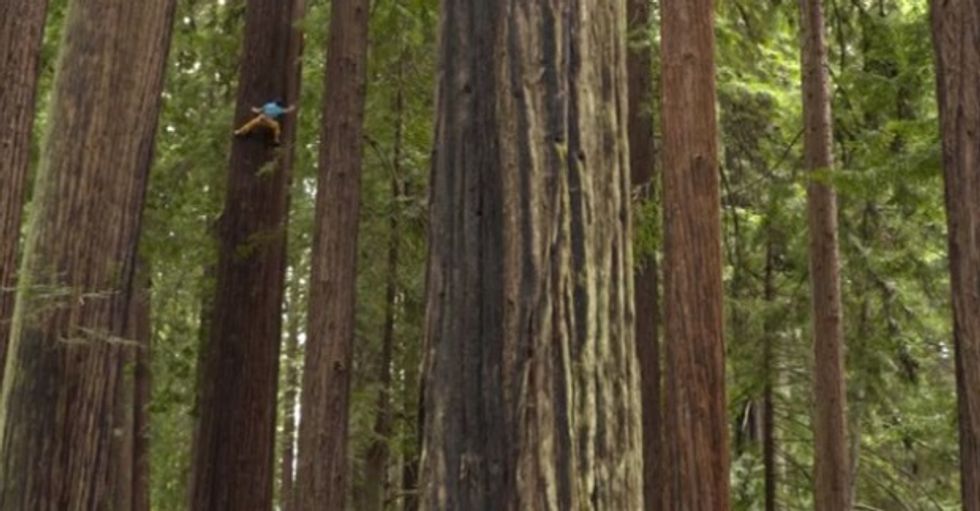 Image source: YouTube
"I grew up climbing trees before I found rocks," Sharma told Outside Online. "Now every time I go home I try to find new routes or ways of exploring familiar places. This seemed like a really great way to pay homage to these beautiful trees and reconnect with something I'd done as a kid in a new way."
Using "only his hands and feet" with protection offered by a rope and harness, Sharma made a free climb up the trunk into the canopy.
"Climbing trees is way different than climbing rocks," he said in the video. "These are living beings."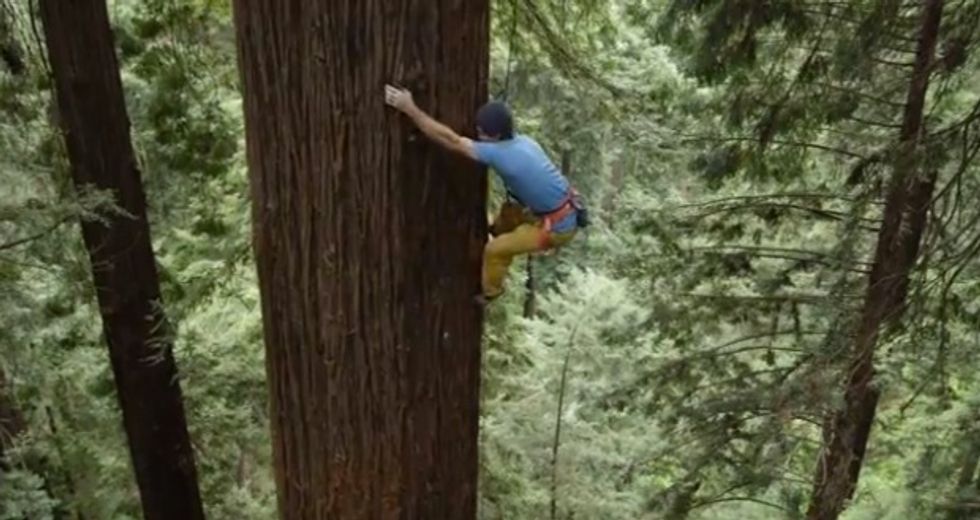 Image source: YouTube
With that in mind, Sharma obtained the appropriate permits and worked with tree biologists who helped him figure out how best to climb up one of these trees with minimal damage.
Dr. Anthony Ambrose, one of the biologists, told Redbull, which sponsored the climb, that he'd never "heard of anybody trying to actually free climb up the bark of a redwood." He added that he "didn't think it would be possible, not because I doubted Chris' abilities, but because I wasn't sure the bark would support his weight."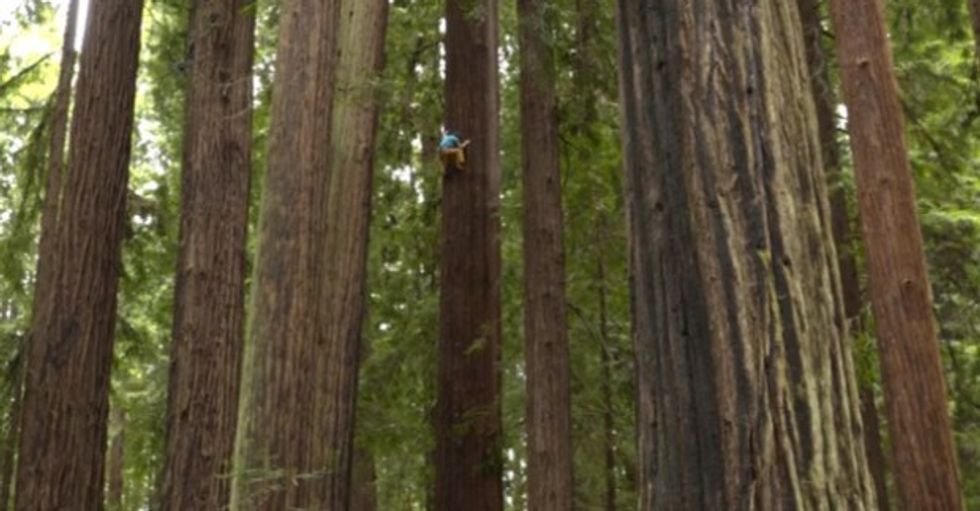 Image source: YouTube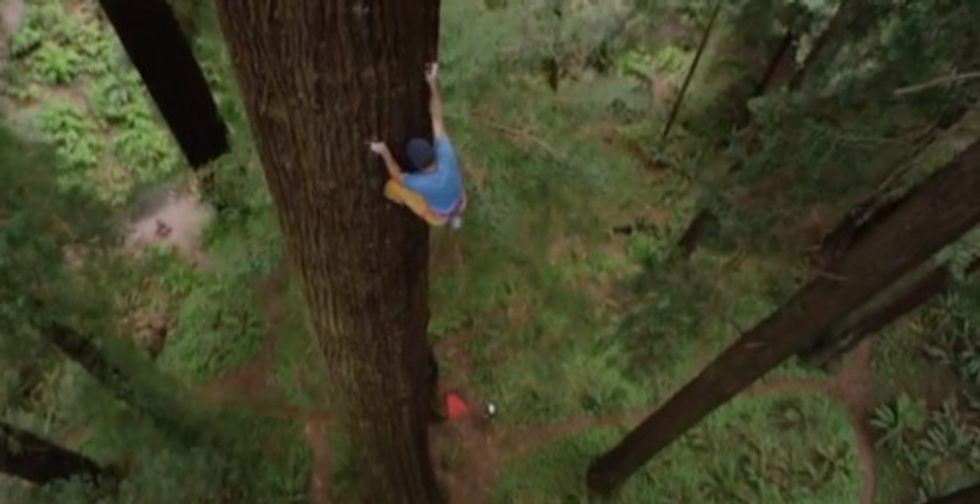 Image source: YouTube
Sharma told Outside Online that he and the biologists found a 600 to 700-year-old tree with bark that had been fire-hardened. In order to secure his safety rope, he used a crossbow to shoot a string high up into the tree.
Did he fall at some points, dangling well above the ground from his rope? Yep.
Did he "redpoint"? Nope.
"These trees are way more difficult than I expected," Sharma said in the video of his climb.
Redbull explained that redpointing is when a climber completes his or her route in one try. But Sharma said his mission wasn't to redpoint.
"It's easy to take rock climbing too seriously. And for me, it's good to step back from all that and just go climbing, have fun with it and feel like a kid again," he told Redbull.
Watch Sharma's climb up the massive tree:
(H/T: Gizmodo)