A Texas man, when he found he had apparently been scammed in a Craigslist deal, figured out a way to confront the seller. And he filmed how it went down.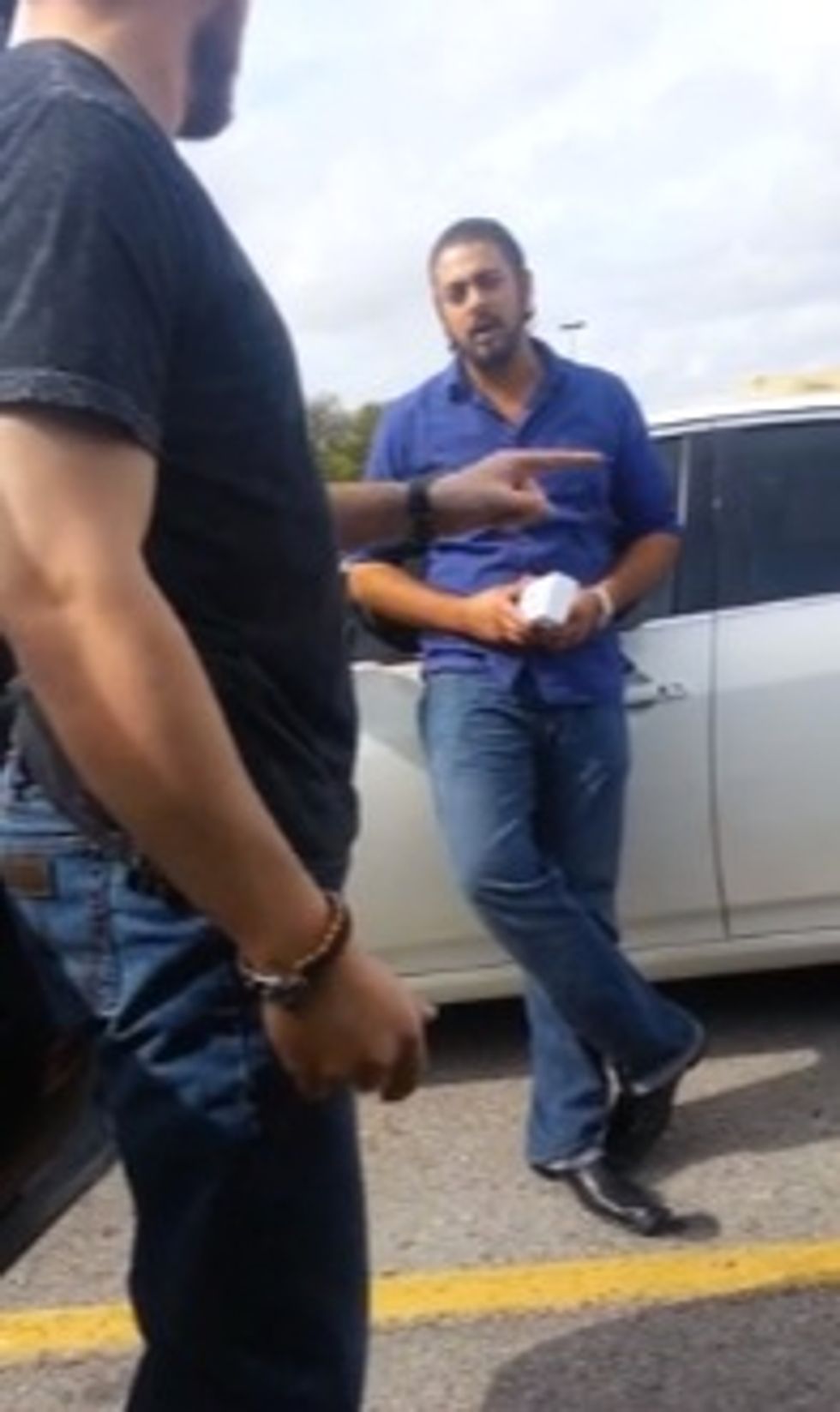 A Texas man confronted a Craigslist seller who sold him a stolen phone. (Image source: YouTube)
In the description of the video he posted to YouTube, the man, going by the username GTX GUNS, wrote that the incident happened back in October 2013, but he just posted the video this week on the website.
"I purchased an iPhone for my wife on craigslist for $560 the day before this video was taken," GTX Guns wrote. "My friend was sent to meet him in a parking lot, upon inserting her SIM card that evening, AT&T shut our entire phone plan down. Apparently the iPhone he sold me was stolen and that's all AT&T would tell us."
GTX Guns, not to let the "scammer" get away with it, arranged another meeting, telling the Craigslist seller that he wanted an iPhone for himself. They met again the next day.
With a camera from inside his car rolling, GTX Guns told the seller how this situation was going to play out.
"You said your name was Zeke?" he asked. "We've got two options, Zeke."
He went on to explain the situation with the phone being reported stolen and said, "so here's our choices today: I either want my $560 or I want this phone."
"And if this one is reported stolen, he filmed you pulling up," GTX Guns said, pointing to the driver in his vehicle. "He's got you on camera now, he's got this car and I will find you.
"So those are the options. Which one do you want to go with?"
The seller refunded GTX Guns the money and said he "didn't mean to do that." He apologized and said he just buys and sells phones, perhaps not knowing the phone itself was stolen if he bought it off someone else.
"I really didn't mean to do that," the seller said, handing over $700, according to GTX Guns.
Watch the encounter (content warning: some strong language):
(H/T: Reddit)