WASHINGTON — New Jersey Gov. Chris Christie sought to draw a stark contrast between himself and Sen. Rand Paul on national security, pointing out that he's the only potential Republican presidential candidate who has prosecuted terrorists.
"This is not about politics. This is about life or death for our country, and I stand for keeping America safe and making America strong and not giving political speeches on the floor of the Senate to raise money for a presidential campaign," Christie said Friday morning at the "Road to Majority" conference, a clear shot at Paul (R-Ky.) who last month filibustered the renewal of the Patriot Act.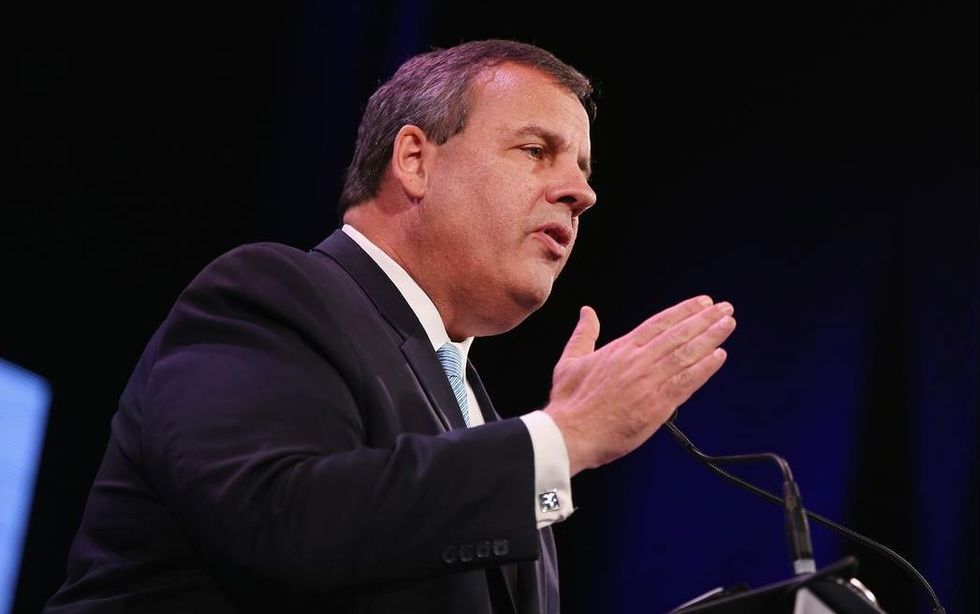 . Scott Olson/Getty Images
Before he was elected New Jersey governor, Christie was the United States attorney for the state. He took the job on Sept. 10, 2001, one day before the biggest terrorist attack on American soil. He said the Patriot Act tools are essential for law enforcement to connect the dots and stop terrorists.
"If they are worried about people going outside the line, then prosecute those outside the lines," Christie said. "Do not put our men and women who protect our community in harms way and do not make America weaker and more vulnerable when Al Qaeda is plotting and planning every day to kill us just because we are Americans."
"These same peole who give these speeches up on Capitol Hill, if God forbid there is another attack on this country will be the first ones to haul the director of the FBI, the director of the CIA up to Capitol Hill, put them under oath and excoriate them for not connecting the dots and prevent the attack," Christie said.
Christie also talked about the South Carolina shooting.
"Only the goodwill and the love of the American people can let folks know that that act was unacceptable, disgraceful and that we need to do more to show that we love each other. Open our chests, open our hearts and show love to each other," Christie said. "That's what leadership is about, too, everybody. And so I pray for those families today, and I suspect you will too."