Sharpshooter (and Blaze video regular) Kirsten Joy Weiss recently appeared on R. Lee Ermey's "Gunny Time" on Outdoor Channel.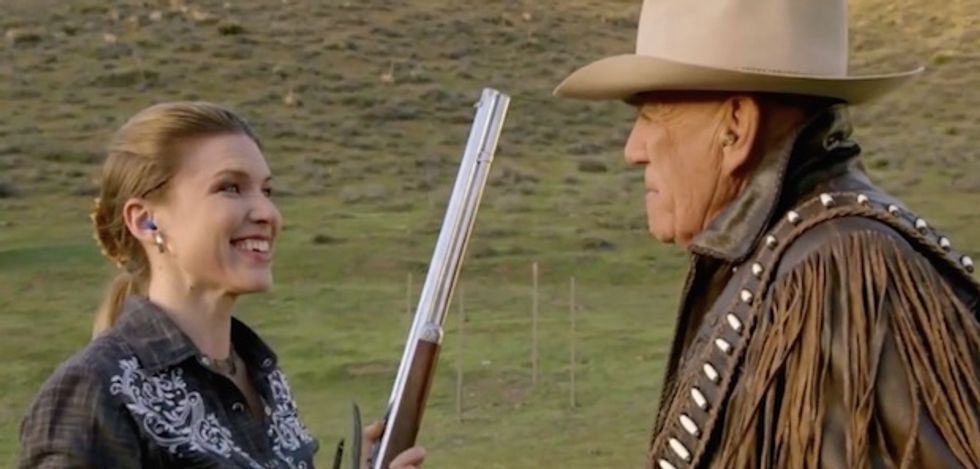 Image source: YouTube
The two shooting icons spent time at an outdoor range, showing off their skills with Ermey's classic 1873 Winchester, lever-action rifle -- "the gun that won the West" according to Ermey.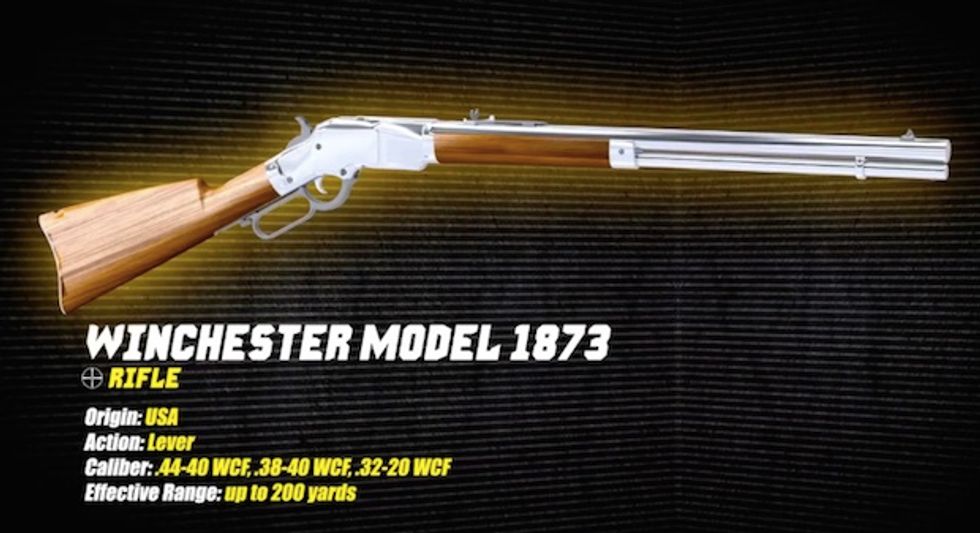 Image source: YouTube
After a brief interview, sharing Weiss' history and her sharpshooting accomplishments, Ermey asked to see her skills with the almost 150-year-old Winchester.
Weiss grabbed the rifle and proceeded to easily take out the small, paint-filled glass balls on the range.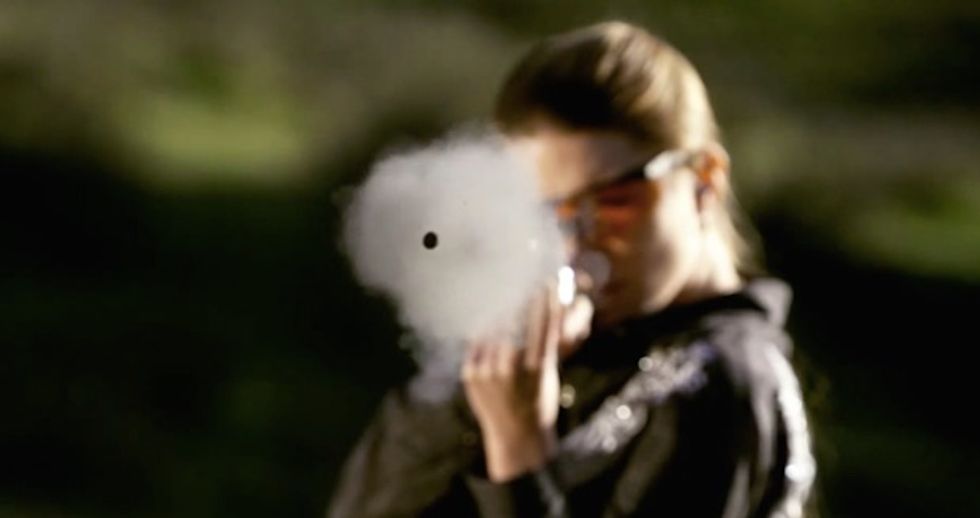 Image source: YouTube
A high-speed, 4K camera also delivered some amazing, slow-motion images of the bullet leaving the rifle, striking and destroying the target.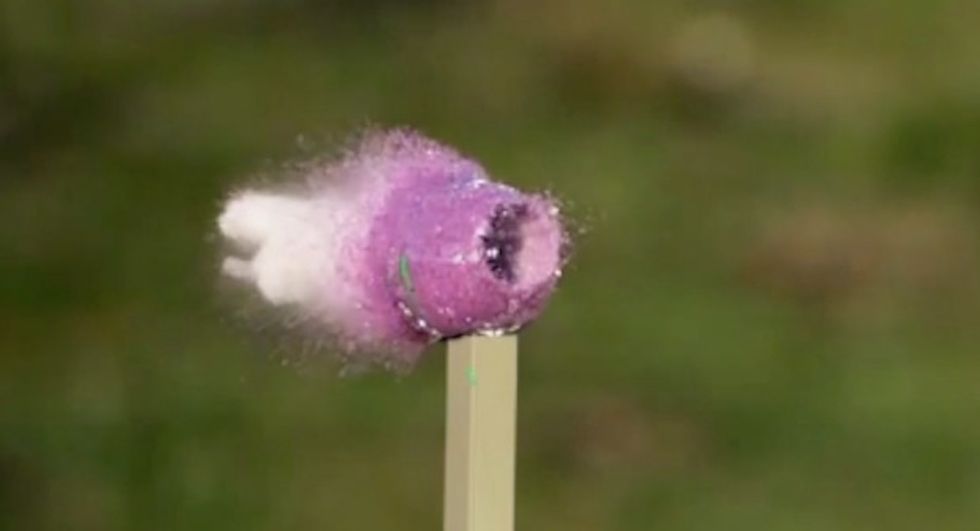 Image source: YouTube
After taking out a few targets, Weiss handed the Winchester to Ermey and the retired Marine duplicated her work.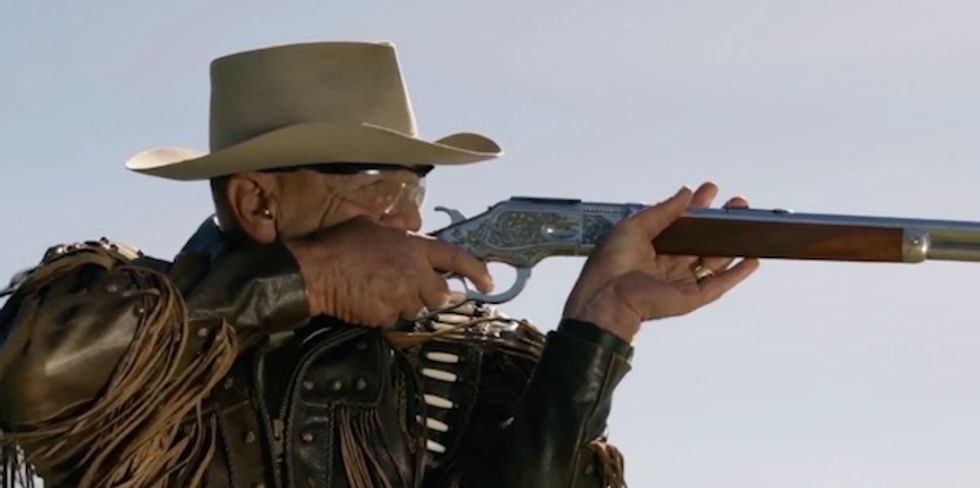 Image source: YouTube
Before the segment ended, Weiss offered to show "Sgt. Gunny" one of her most famous moves, the "Pilates shot."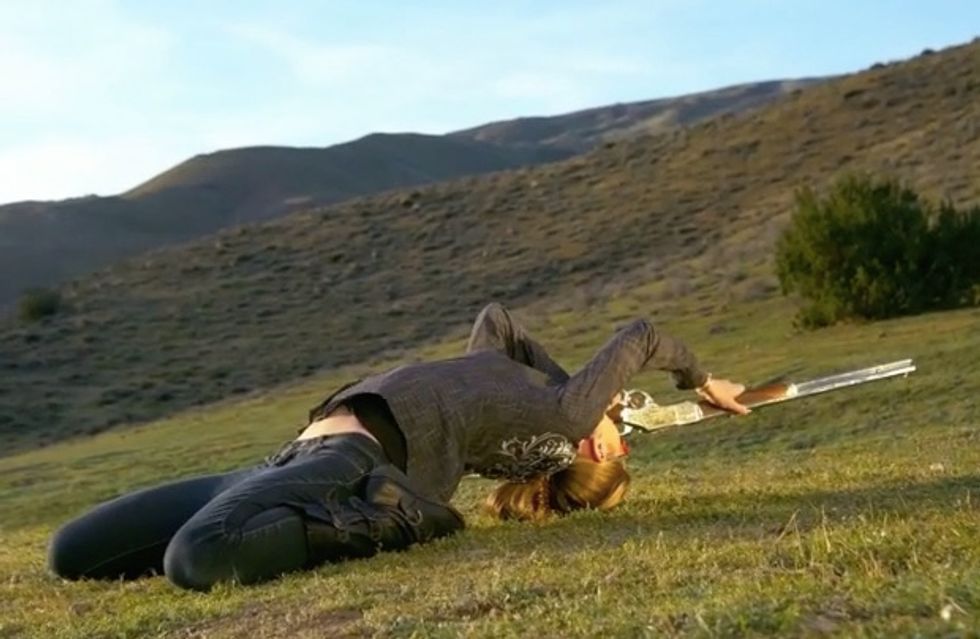 Image source: YouTube
Does she make the shot? You'll have to watch the clip to see:
__
Follow Mike Opelka (@Stuntbrain) on Twitter.