UPDATE 3:22 p.m. ET: (TheBlaze/AP) — A federal law enforcement official said the FBI is looking into the website that appears to have photos of Charleston church shooting suspect Dylann Roof holding a Confederate flag along with a racist rant.
A federal law enforcement official close to the investigation said the FBI is aware of the website and is reviewing it. The official spoke on condition of anonymity because he was not authorized to speak publicly on the case.
Original story below
A manifesto that appears to be that of Dylann Roof, the 21-year-old accused of murdering nine African-Americans in a Charleston church, has been discovered.
According to Gawker, the website www.lastrhodesian.com is registered to a Dylann Roof. The website contains two links -- one link to text and one to a file download that contains 60 photos that appear to be of Roof and nature.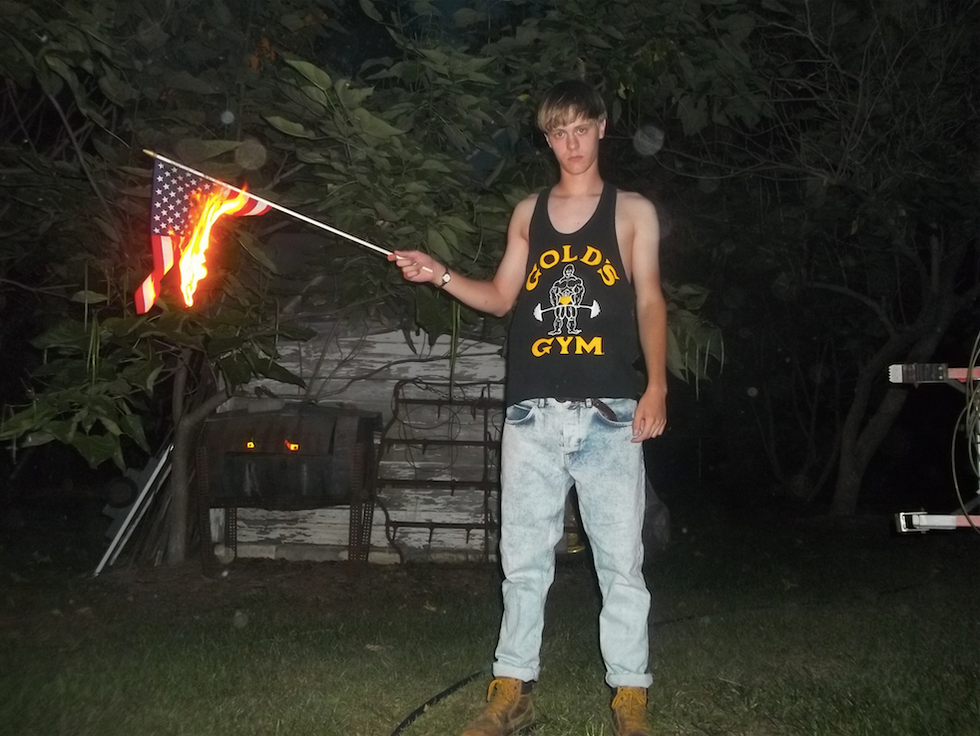 Image source: lastrhodesian.com
"I was not raised in a racist home or environment," the manifesto begins. "Living in the South, almost every White person has a small amount of racial awareness, simply beause of the numbers of negroes in this part of the country. But it is a superficial awareness."
The author claims he was "truly awakened" by the Trayvon Martin case, which led him to begin researching "black on White crime [sic]."
"I have no choice. I am not in the position to, alone, go into the ghetto and fight. I chose Charleston because it is most historic city in my state, and at one time had the highest ratio of blacks to Whites in the country," the document continues. "We have no skinheads, no real KKK, no one doing anything but talking on the internet. Well someone has to have the bravery to take it to the real world, and I guess that has to be me."
The author discusses his dislike for African-Americans and other black people -- often using racial slurs -- throughout most of the rambling and typo-ridden document. In regard to the "white race," he concludes that East Asians "could be great allies," Hispanics are "obviously a huge problem for Americans" and are "enemies," and Jewish people wouldn't "cause much of a problem" if "we could somehow destroy the jewsish [sic] identity."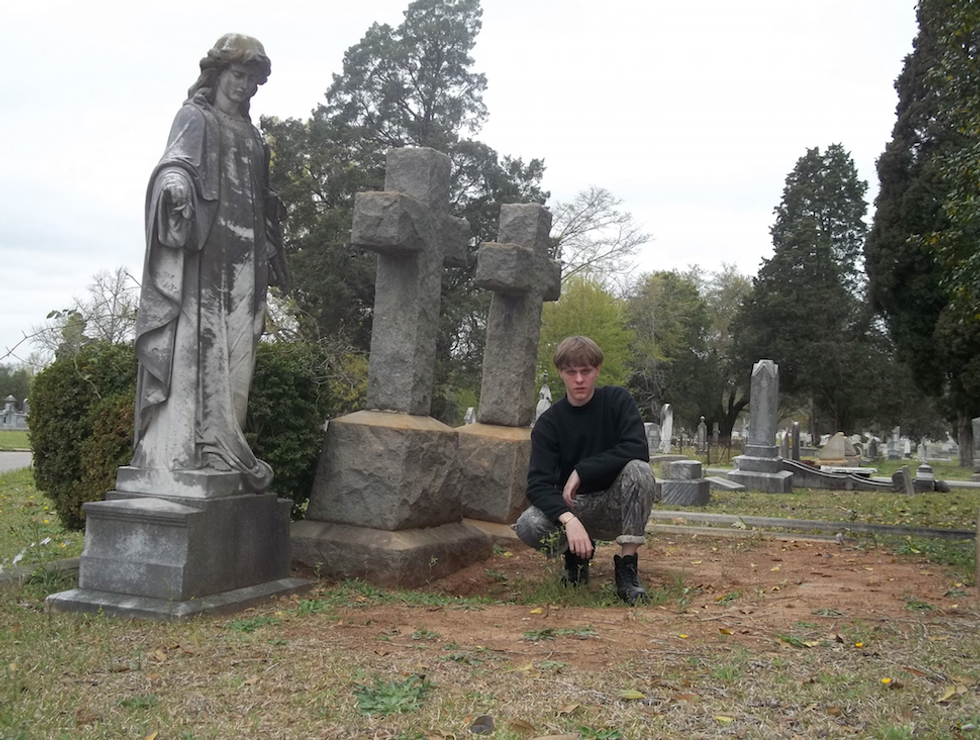 Image source: lastrhodesian.com
"Segregation was not a bad thing. It was a defensive measure. Segregation did not exist to hold back negroes," the document says. "It existed to protect us from them. And I mean that in multiple ways. Not only did it protect us from having to interact with them, and from being physically harmed by them, but it protected us from being brought down to their level. Integration has done nothing but bring Whites down to level of brute animals."
According to the Huffington Post, the section of the website that contains the photos was created on Feb. 9. Six of the photos were modified on the day of the shooting.
In the photos, Roof poses with weapons and at historical Southern landmarks, such as Boone Hall Plantation in Charleston.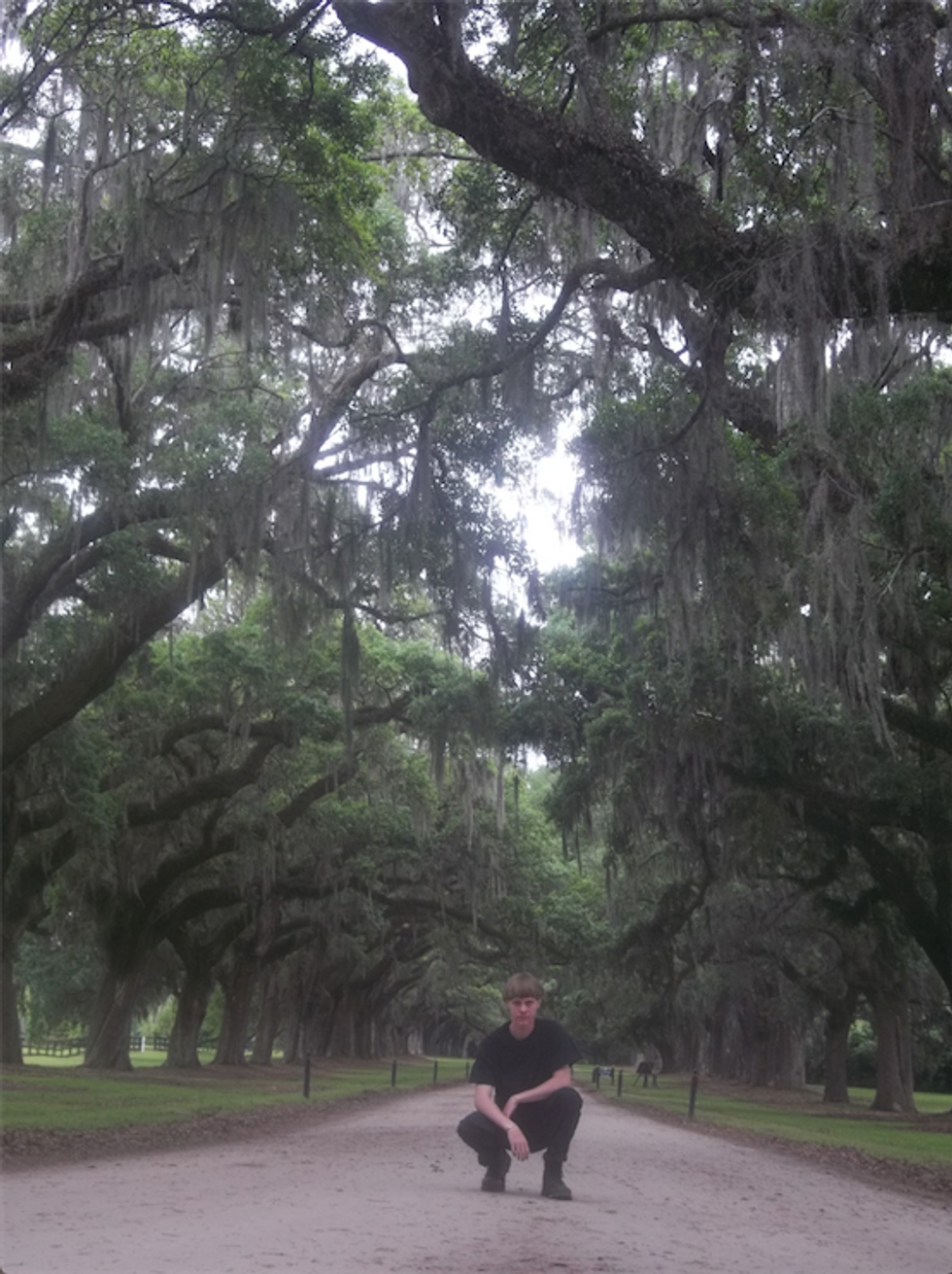 Image source: lastrhodesian.com
Gawker has published the entirety of the alleged manifesto. A portion of it is below.
"Anyone who thinks that White and black people look as different as we do on the outside, but are somehow magically the same on the inside, is delusional. How could our faces, skin, hair, and body structure all be different, but our brains be exactly the same? This is the nonsense we are led to believe.

Negroes have lower Iqs, lower impulse control, and higher testosterone levels in generals. These three things alone are a recipe for violent behavior. If a scientist publishes a paper on the differences between the races in Western Europe or Americans, he can expect to lose his job. There are personality traits within human families, and within different breeds of cats or dogs, so why not within the races?

A horse and a donkey can breed and make a mule, but they are still two completely different animals. Just because we can breed with the other races doesnt make us the same."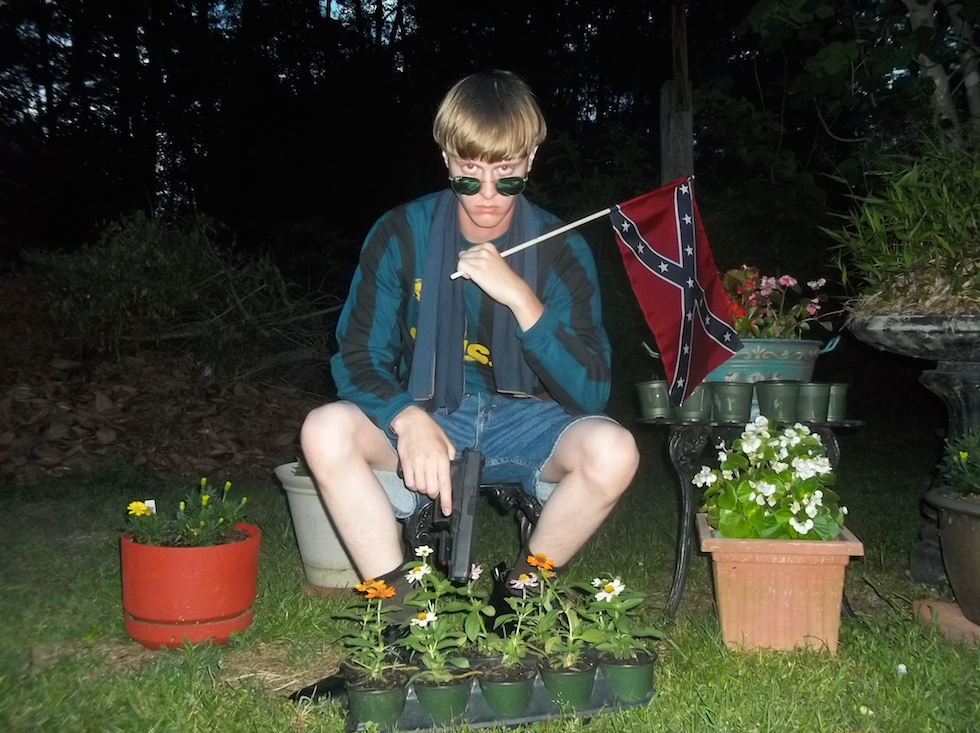 (Image source: lastrhodesian.com)
Roof faces nine counts of murder -- one for each of the people who died when authorities say he opened fired during a Bible study at Emanuel African Methodist Episcopal Church, one of the oldest black churches in the South. Roof is also facing one charge for illegal possession of a weapon.
This story has been updated.