Twelve-year-old conservative and YouTube star CJ Pearson released a new video Friday titled, "God Bless South Carolina."
In the clip, Pearson expressed his sympathy for the those who lost loved ones in Charleston, shared his thoughts about guns in schools and took exception with President Obama using the mass shooting to push his anti-gun agenda.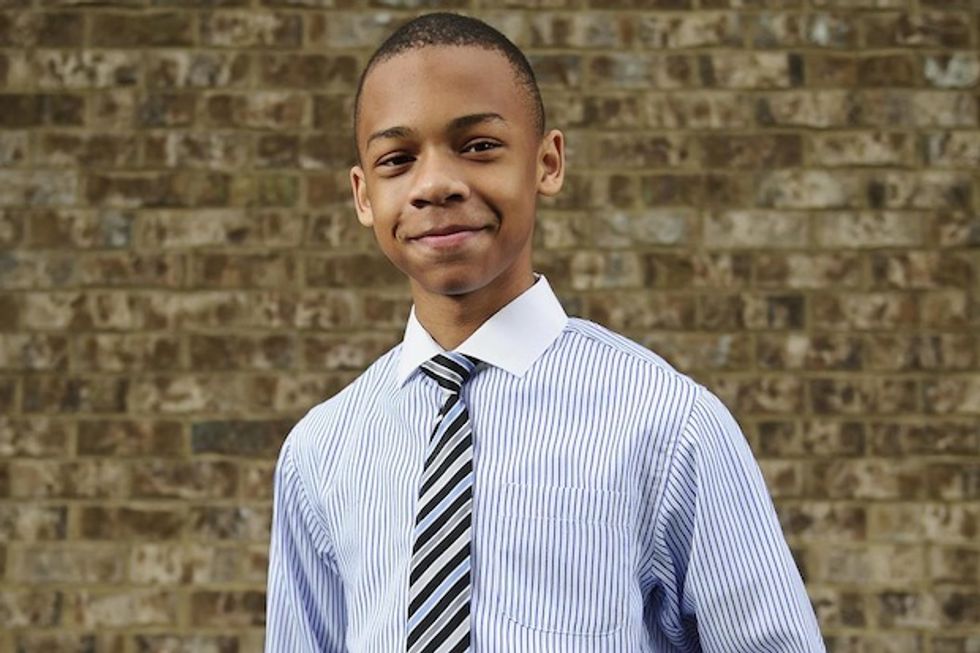 Image source: Facebook
"Why is some lunatic who clearly lacks a stable mental state representative of every gun-toting American?" Pearson asked Obama, whom he called "egotistical" and "self-righteous" for using the tragedy for political gain.
In less than 24 hours, the preteen's latest clip has been viewed almost 300,000 times. Check it out:
In a phone call with Pearson on Saturday, TheBlaze learned about the young man who founded, Young Georgians in Government (YGC), a group that aims to encourage "young people of all political backgrounds to become involved in our government, support young candidates who decide to run for office, and also fight for solutions to the issues facing young people across the entire state of Georgia."
We asked if Pearson's parents were instrumental in his development as a conservative commentator and a young man active in politics. "My parents are registered Democrats and vote Democratic down the line," he replied, adding, "They'll probably vote for Hillary, but they're big Joe Biden supporters."
In fact, Pearson told TheBlaze his parents were not even aware of his online video success until a local NBC affiliate knocked on their front door and showed them his first clip, the viral smash that asked, "President Obama: Do you really love America?"
Pearson is out of school for the summer, but he's not spending time at the pool or relaxing. CJ told us he's working on a host of initiatives: "I'm helping Rand, working with getting students excited about the campaign and showing young people how to get involved."
He and the group of Young Georgians in Government are also involved in the legislative process. Pearson told TheBlaze, "This past year, we proposed two pieces of legislation here in Georgia. The first would lower the age to serve in state government from 21 to 18."
Why is lowering the age to run for office important to him? Pearson added, "If you can legally, drive, smoke and die for your country, you should be able to serve" in elected office.
He's also working on drafting legislation to address the problems with student loans, hoping to make them more affordable.
When asked if he preferred a career in media or politics, Pearson did not hesitate: "I definitely want to be involved in the policy making. Being involved in commenting is fun, but I want to get involved in the political track."
While he's been critical of President Obama, Pearson would like to interview him. He told us, "I have spoken to the communications department at the White House and submitted a request. But I don't think it's going to happen."
This story has been updated.
__
Follow Mike Opelka (@Stuntbrain) on Twitter.