A third-grader in New Jersey might have been "bullied" and barred from an end-of-the-year school party all because she opted out of Common Core testing.
Michele Thornton, the nine-year-old's mother, alleges that an Oldmans Township School District school harassed her daughter about why she did not take the Partnership for Assessment of Readiness for College and Careers (PARCC) exam and would not let her participate in school party, according to Fox News.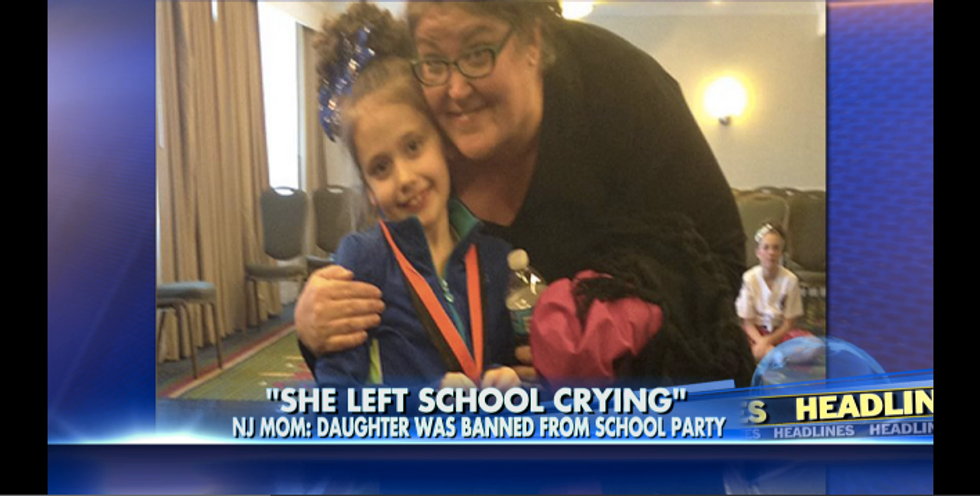 (Image source: Fox News)
"She shouldn't be punished for something I did," Thornton told Fox News. "She's not a bad kid. It's bullying. I'm not 9, they can't bully me."
Thornton said on the day of the party, she picked her daughter, Cassidy, up early from school instead of having her spend the afternoon in the library.
"When I went in to pick her up there were two gaming trucks, an outdoor play area (soccer and volleyball), cupcakes, juice boxes, and buckets full of prizes for the kids," Thornton told Fox News.
"She left school crying," she said.
The mother also alleged that she had received pushback from the school when she told school officials in November that she did not want her daughter to participate in the exam.
"They pressured me to make her take it," Thornton said. "I told them that it was against the law to force my daughter to participate."
She claimed that her daughter was pulled out of class one day after the exam and questioned by the school counselor about why she did not take the PARCC test.
Fox News reported that Thornton complained to the school, which launched an investigation.
"Mr. and Mrs. Thornton," the email provided to Fox News said. "The HIB [harassment, intimidation, and bullying] investigation has been completed. Findings indicate that harassment, intimidation and bullying did not occur."
[H/T: Fox News]