There's just something unsettling about having a large truck in front of you, blocking your view of what might be going on down the road. For this reason — and because trucks are often going a bit slower than other vehicles — many people choose to pass them, even if they don't know if it's safe to do so.
But Samsung might have a fix.
The company introduced its "Safety Truck" last week on its global blog. The truck "consists of a wireless camera attached to the front of the truck, which is connected to a video wall made out of four exterior monitors located on the back of the truck. The monitors give drivers behind the truck a view of what is going on ahead, even in the dark of night."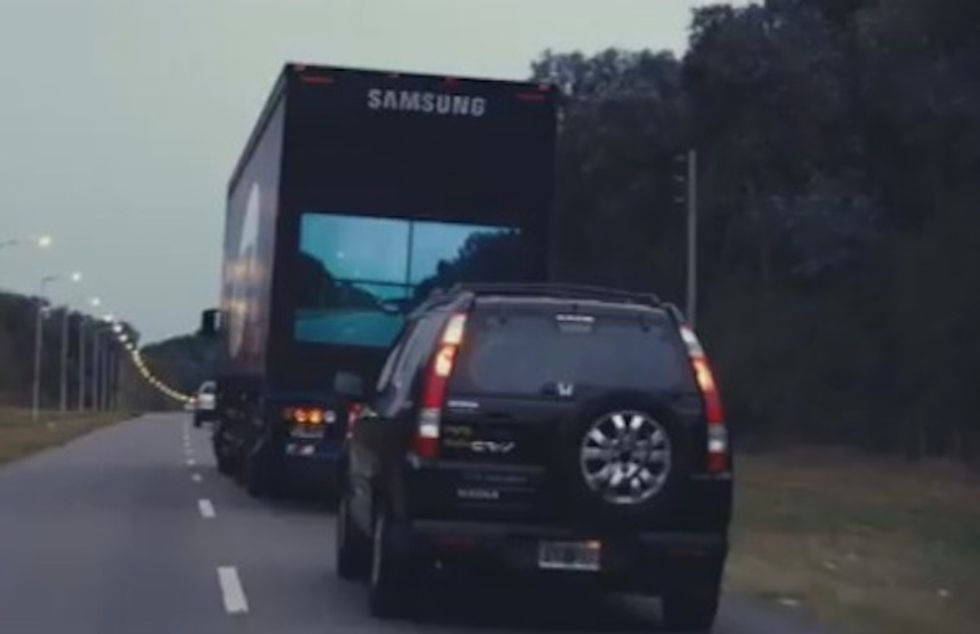 Image source: YouTube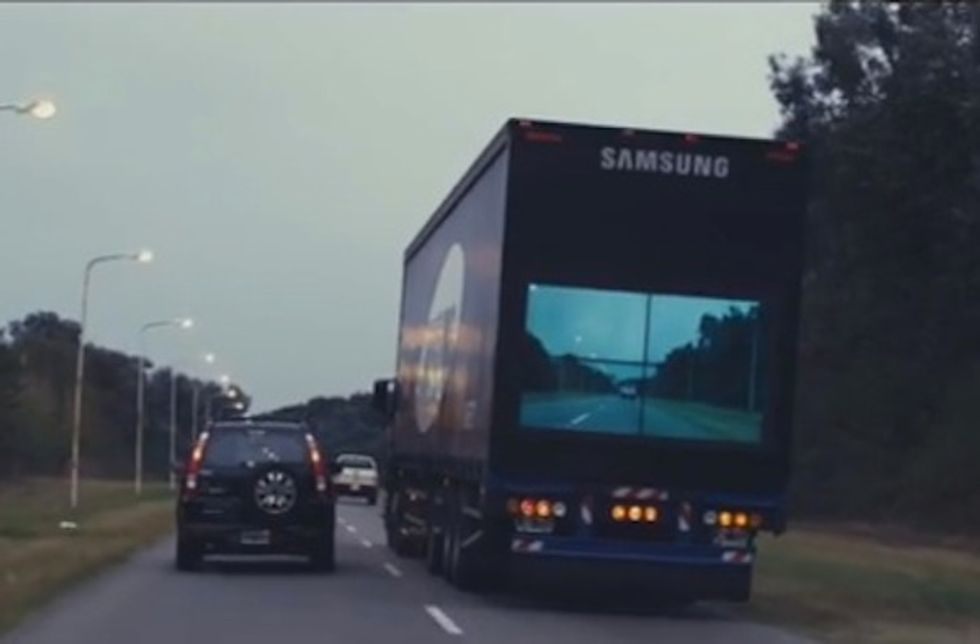 Image source: YouTube
The inspiration for the Safety Truck specifically came out of Argentina, which the electronics company says has some of the highest rates of traffic accidents. Most of these accidents, it said, happen when one car attempts to pass another vehicle on a two-lane road.
"[Safety Truck] allows drivers to have a better view when deciding whether it is safe to overtake," the company stated on its blog, noting that it developed a prototype and tested it locally.
Watch Samsung's video demonstrating the technology:
According to the blog, the next step for Samsung is to "perform the corresponding tests in order to comply with the existing national protocols and obtain the necessary permits and approvals."
(H/T: Daily Mail)