The leader of a white supremacist group apparently linked to the suspected killer of nine black South Carolina churchgoers last week donated thousands of dollars to Republican campaigns, the New York Times reported.
Records indicate that some donations went to 2016 presidential hopefuls Ted Cruz, Rick Santorum and Rand Paul, the paper added. Texas Sen. Cruz on Sunday night told the Times he will return all $8,500 in donations from Earl Holt III, president of the Council of Conservative Citizens.
The Guardian first reported on Holt's donations to GOP campaigns, the Times said.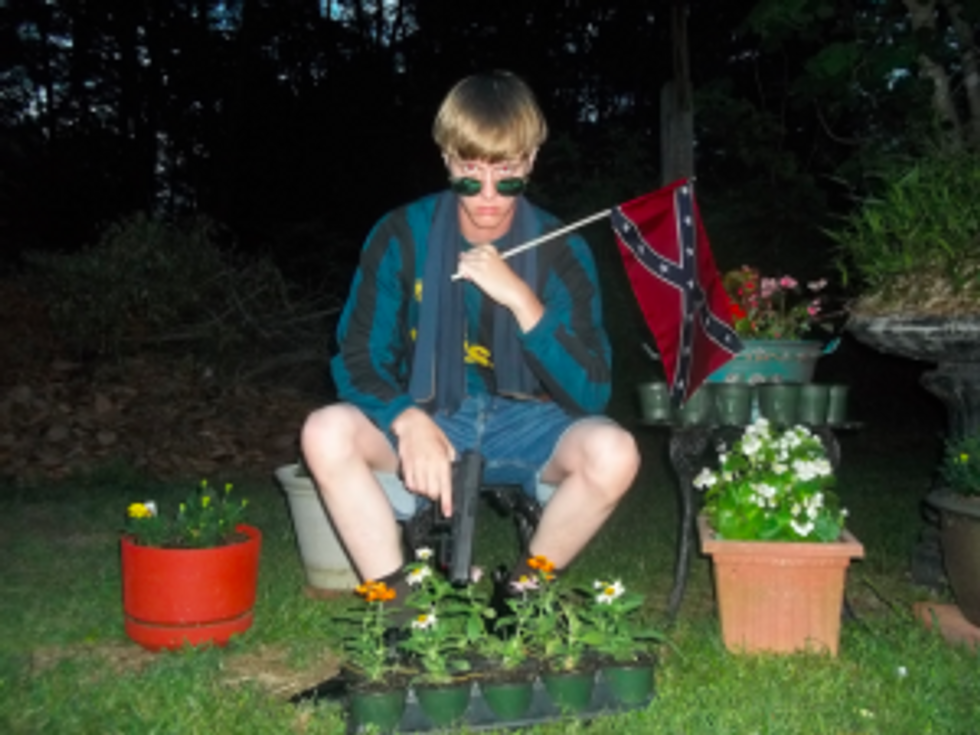 Image source: lastrhodesian.com
A manifesto allegedly written by suspected killer Dylann Roof indicated he first learned of "brutal black-on-white murders" from the Council of Conservative Citizens' website. The FBI is investigating the authenticity of the manifesto.
More from the Times:
Mr. Holt, in a statement posted online in his name, said he was not surprised to learn that Mr. Roof had found out about "black-on-white violent crime" from his group because, he said, it was one of the few that had the courage to disclose "the seemingly endless incidents involving black-on-white murder." But he said his group does not advocate violence and should not be held responsible for the shootings.
According to the Southern Poverty Law Center, the CCC is a white supremacist group that opposes "race mixing" as a religious affront and insists blacks are inferior, the Times said.
The Times said it didn't hear back from spokespersons for Santorum or Paul regarding requests for comment.
More from the Times:
Mr. Holt, who identified himself in some donation records as a Texas "slumlord," has also given money to a number of other current and former Republican members of Congress, including Senator Jeff Flake of Arizona, Senator Rob Portman of Ohio, former Representative Michele Bachmann of Minnesota, Representative Steve King of Iowa, and former Representative Todd Akin of Missouri.
—
Follow Dave Urbanski (@DaveVUrbanski) on Twitter