Donald Trump's presidential campaign may need to be taken a little more seriously after a new poll shows him closing in on Jeb Bush in the early-voting state of New Hampshire.
The Suffolk University poll released Tuesday had Bush, a former Florida governor, with 14 percent of the vote in the crowded Republican field. Real estate mogul Trump came in second place with 11 percent.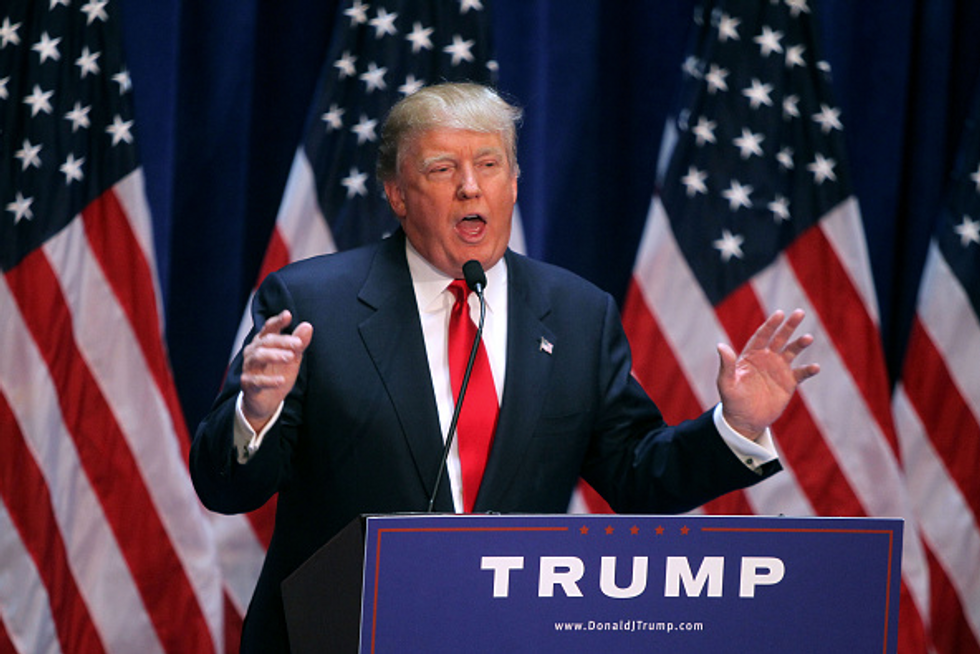 Photo by Steve Sands/Getty Images
The major bump in polling comes after Trump made one of the most highly publicized announcements of any presidential candidate going into 2016.
The rest of the candidates were in single digits in New Hampshire, including those who are in the top tier nationally, such as Wisconsin Gov. Scott Walker, Florida Sen. Marco Rubio and retired neurosurgeon Ben Carson. New Jersey Gov. Chris Christie, who isn't doing well in national polls, rounds out the top six candidates in the Suffolk poll. Neither Walker nor Christie have formally declared their candidacies.
Trump leads by 13 percent among voters that identify themselves as conservative. Bush leads by 20 percent among those who count themselves as moderates. But Trump only has a 37 percent favorability rating in New Hampshire, while 49 percent of the state's Republican voters have a negative view of him.
"Jeb Bush continues to lead, but Donald Trump has emerged as an anti-Jeb Bush alternative in New Hampshire," said David Paleologos, director of the Suffolk University Political Research Center.