Bob Beckel no longer works for Fox News, the network confirmed to TheBlaze on Thursday.
The left-leaning co-host on "The Five" was known for his blunt and sometimes profane comments. Beckel quietly disappeared from the network Feb 16, with co-host Greg Gutfeld later addressing viewers' questions about his whereabouts in March by saying he had undergone back surgery.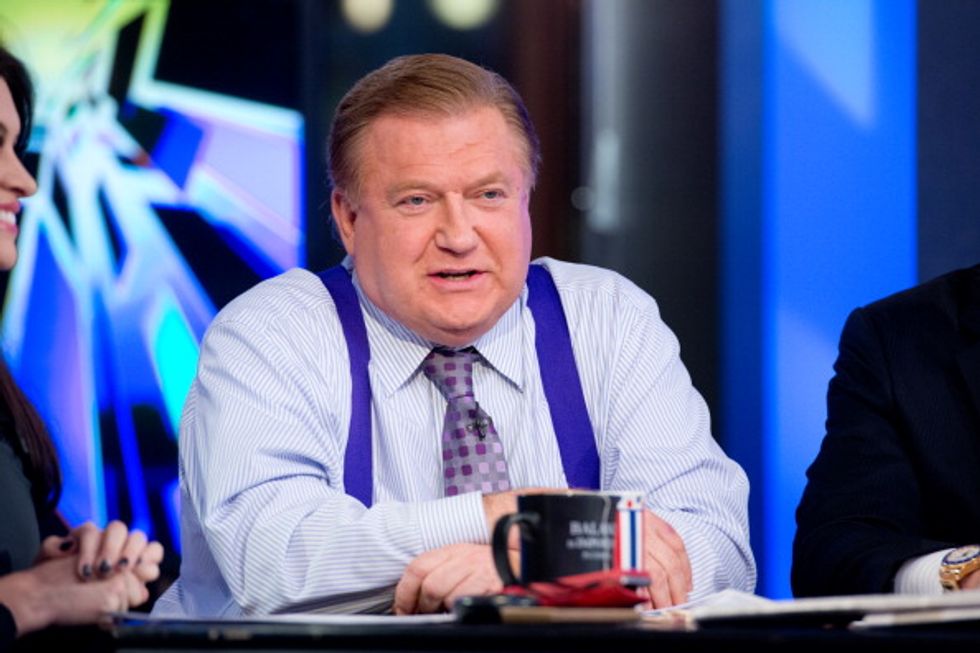 Bob Beckel appears on Fox News' "The Five," Feb. 26, 2014 in New York City. (Noam Galai/Getty Images)
TV Newser reported in April that Beckel had been admitted to a rehabilitation facility to treat an addiction to pain medication.
"His relapse developed over the last several months as he tried to cope with extensive back pain before and after he underwent major back surgery," the representative said at the time.
After months of being absent, Fox News announced Thursday that Beckel would not be returning as an employee of the network. Bill Shine, Fox News executive vice president of programming, said in a blunt statement about his departure: "We tried to work with Bob for months, but we couldn't hold The Five hostage to one man's personal issues. He took tremendous advantage of our generosity, empathy and goodwill and we simply came to the end of the road with him."
Beckel joined Fox News as a contributor in 2000 and was later brought on as a co-host of "The Five" when it debuted in 2011. The former campaign manager for Democratic presidential candidate Walter Mondale also appeared on other Fox News shows, including "Hannity."
Shine said Juan Williams and Geraldo Rivera will continue to rotate to fill Beckel's spot in the near future.
(H/T: TV Newser)
–
Follow Jon Street (@JonStreet) on Twitter