Richard Matt, one of the two killers who escaped from a New York prison, has been shot and killed  by police, officials said on Friday.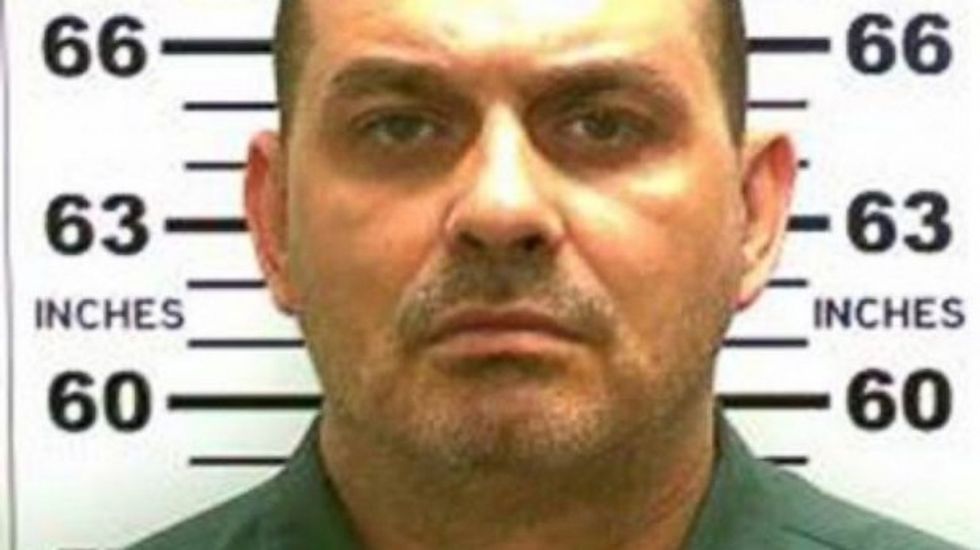 Richard Matt (NY State Police)
"Sources" also told the Buffalo News that a "shootout" occurred near Malone, New York, and Matt was fatally shot by law enforcement
Police said David Sweat, the second escaped murderer, is believed to be on the run in a nearby wooded area, and an intense search for the second killer was already underway.
New York Gov. Cuomo said police were working on "several leads" to track down Sweat.
"These are truly armed and dangerous people," he said. "We will do what we have to do to bring them to justice."
Gov. Andrew Cuomo says Matt and Sweat used power tools to saw through a steel cell wall and several steel steam pipes, bashed a hole through a 2-foot-thick brick wall, squirmed through pipes and escaped early on June 6 from Clinton Correctional Facility in Dannemora, near the Canadian border.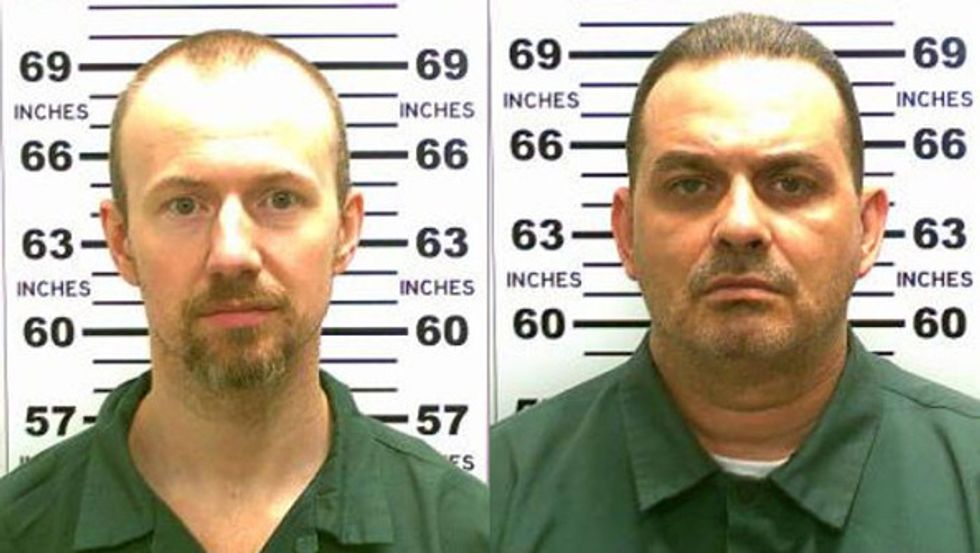 In this handout from New York State Police, convicted murderers David Sweat (L) and Richard Matt are shown in this composite image. Matt, 48, and Sweat, 34, escaped from a maximum security prison June 6, 2015 using power tools and going through a manhole. (Photo by New York State Police via Getty Images)
Sweat was serving a sentence of life without parole in the killing of a sheriff's deputy in Broome County in 2002. Matt was serving 25 years to life for the killing and dismembering of his former boss.
A civilian worker at the prison was charged with helping the killers flee by giving them hacksaw blades, chisels and other tools.
Prosecutors said Joyce Mitchell, a prison tailoring shop instructor who got close to the men while working with them, had agreed to be their getaway driver but backed out because she felt guilty for participating. Mitchell pleaded not guilty on June 15 to charges including felony promoting prison contraband.
The Associated Press contributed to this story.
---